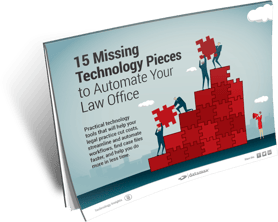 You need practical solutions for your team that get the job done faster ... way faster! The simple solutions outlined in this guide will help you automate work for your law firm.
Here's a peek at what you'll discover inside:
Print Rules: Control print output for security and for trimming costs
Document management: No more lost paper files
Forms processing: Stop error-prone manual data entry
Cost recovery: Painless client chargebacks
Take a few minutes today so that you can save hours later.