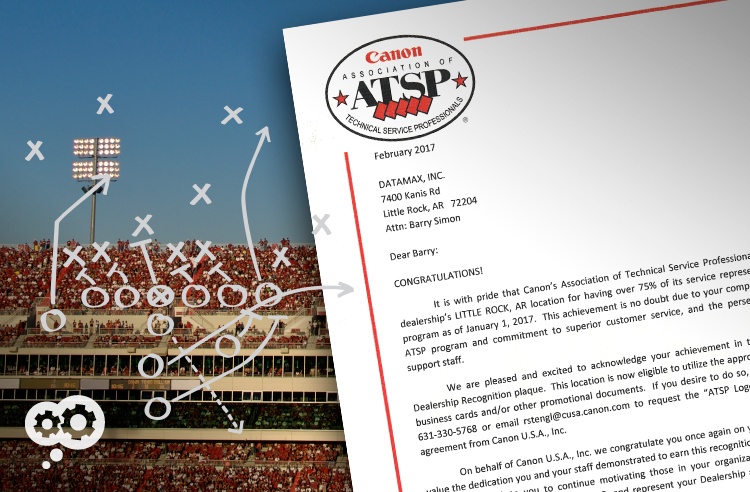 Winning copier service doesn't just happen. You have to practice and train for it. That's what we do.
Every vendor promises speedy and reliable service, but until you have a problem with your office equipment, you really can't be sure. Sadly for their customers, many of our competitors are also unsure - sending rookie technicians out in the field with little or no training at all. Or, maybe they've had training, but it's basic training, at best, inside their dealer's four walls.
This kind of approach is like putting in a quarterback who can't throw the distance, let alone a spiral. You just can't win with this scenario.
Not at Datamax - we believe in training all of our employees to help our customers WIN. We get you back in the game as soon as humanly possibly with services delivery approach hyper-focused on response, resolution, and first call completion.