Is your organization equipped to
weather the Ransomware Storm

? The forecast calls for more severe storms ahead.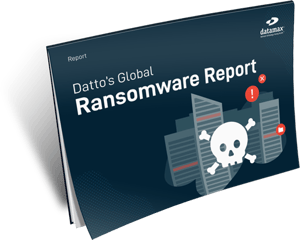 The Global Datto Ransomware report provides unique visibility into the state of this cybersecurity threat from the perspective of the IT Channel, and their SMB clients who are dealing with these infections on a daily basis. Learn more about these current trends and their impact, so your organization remains Ransomware storm-proof in 2020.
A few insights from this report:
Learn just how much more ransom costs are rising

Understand the varieties of malware targeting SMBs

Discover what your best defenses are in 2020

Gain details on the aftermath of a Ransomware attack
Download our report to further educate you and your team on this ongoing cybersecurity threat!