Greg Kirtman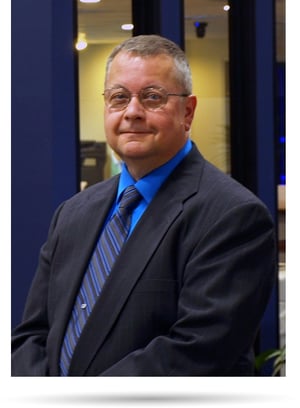 Vice President, Operations
Why Datamax? Datamax continues to offer me the opportunity to develop and implement new ideas that can benefit employees and customers.
Days at Datamax:
About Greg
Greg grew up in Saint Louis, Missouri and graduated Parkway North High School in 1974. In 1976, Greg joined the U.S. Marine Corps and obtained additional education in the field of electronics. While continuing to serve in the U.S Marine Corps Reserve, Greg was fortunate enough to start with Datamax (known at the time as A.B. Dick Products of St Louis) in February, 1978 as a Field Service Technician. As the technology of the time expanded into plain paper copiers, fax machines, electronic typewriters and the first "color copiers", Greg was able to grow with the company and became Lead Technician and then Field Supervisor. When A.B. Dick Products in Little Rock was acquired in 1983, Greg assisted with some technician training and the establishment of maintenance procedures and parts inventory management to improve customer support and service. In 1985, Greg accepted the position of General Service Manager and transferred to Little Rock. As the business expanded, Greg accepted the responsibilities overseeing the admin and warehouse operations. As a result, Greg was promoted to his current position in 1998 while establishing a management team that oversees the warehouse, admin and service departments.
Greg continues to be excited about the ongoing technology changes along with the influx of exciting, creative and talented personnel that have joined the Datamax family. Greg and his wife Karen have been married since 1978. They have two (2) daughters that have moved to the Saint Louis area, married and started their own families.
Home Town: Saint Louis, Missouri
Free Time: Traveling to Saint Louis to visit family including 5 grandchildren. Ongoing education and learning. When possible, implement what I have learned with a hands on approach..
Raving Fan of: His family
Something Bigger: Access to clean water for everyone.