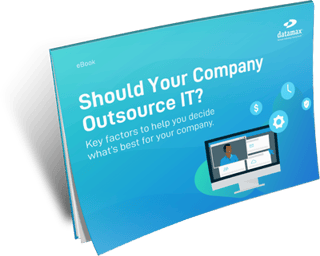 Explore key factors in our guide to help you make the best decision.
Nearly 70% of U.S. small to medium sized businesses (SMBs) work with an IT service provider for some or all of their IT needs. There are many considerations for SMBs thinking about moving their IT to another company. In this eBook, we've summed up the key factors to help you decide what's best for your company.
We'll help you answer the following questions!
Complete our form to get started now!