Tony Ashcraft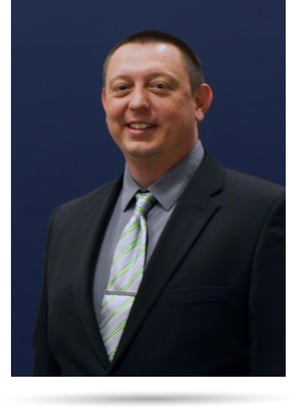 Warehouse, Logistics and ConnectCare Manager
Why Datamax? From the very first interview, I had never seen a company so interested in making sure that I was the right person for the right job within Datamax. I thought, if they were that interested in making sure I was a right fit from the start, imagine what it must be to work with them. Since that day, not one regret. This is a true work family that is caring, enthusiastic and driven.
Days at Datamax:
About Tony
Tony currently lives in central Arkansas with his wife and four children. Prior to Datamax, Tony served in the United States Marine Corps as an infantryman from 1998-2002. While stationed in California and multiple tours to Japan, Korea and Thailand he learned invaluable leadership and team management skills. From 2002-2006 he served in the United States Air Force as a Communications Project Manager. While stationed in Wyoming he became a process oriented individual working with multiple government agencies and fortune 500 companies to ensure the proper planning and implementation of small and large scale projects. After departing the military he became Branch Manager for a physical security company here in Arkansas. Within two years he went from running one branch to running three and managing all of Southern Arkansas. Tony joined the Datamax team in 2011 and has since lead the Arkansas warehouse and logistics teams. His area of focus is shipping and receiving, parts, inventory, warranty returns, equipment set-up, wholesale, and equipment deliveries.
Tony holds an Associate's Degree in Information Technology from the Community College of the Air Force, a Bachelor of Science Degree in the Management of Computers and Information Systems from Park University, and a Master of Arts Degree in Business Communications Project Management from Jones International University.
Home Town: Hot Springs, Arkansas
Free Time: Whatever activities his kids are in to.
Raving Fan of: Arkansas Razorbacks and New England Patriots
Something Bigger: Wounded Warrior Project and K9s for Warriors