Lee Wheelington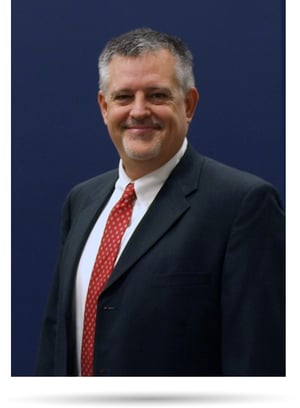 Area Sales Manager, Hot Springs
Why Datamax? Initially, customers see Datamax as a reputable vendor providing products and solutions. As our relationships evolve, we are seen as a valued business partner.
Days at Datamax:
About Lee
In 1999, Lee joined the Datamax family as Sales Manager in Hot Springs. Over the years, he found the right people to best serve Hot Springs and the surrounding area. His success is credited to empowering his team to make good decisions based on how Datamax can best serve customers and nurture long-term relationships. Success in a smaller town is led by community involvement and personal attention after a handshake.
Prior to Datamax, Lee was with Glamour Shots for eleven (11) years serving as a Corporate Consultant to licensees', National Sales Trainer, and Regional Manager. From photography to office technology, the move was simple – make good business decisions for the company and customer, under promise then over deliver and surround yourself with great people who share your vision.

After receiving his BBA in Business Management from Stephen F. Austin State University in Nacogdoches, TX, Lee knew his calling was to provide products and services to customers and be a resource that people could count on.
Home Town: Texarkana, Texas
Free Time: Hunting, working on the farm, and enjoying the lake
Raving Fan of: St. Louis Cardinal Baseball and College Football
Something Bigger: Diabetes treatment/research and advocate for prevention and healing of child abuse/neglect