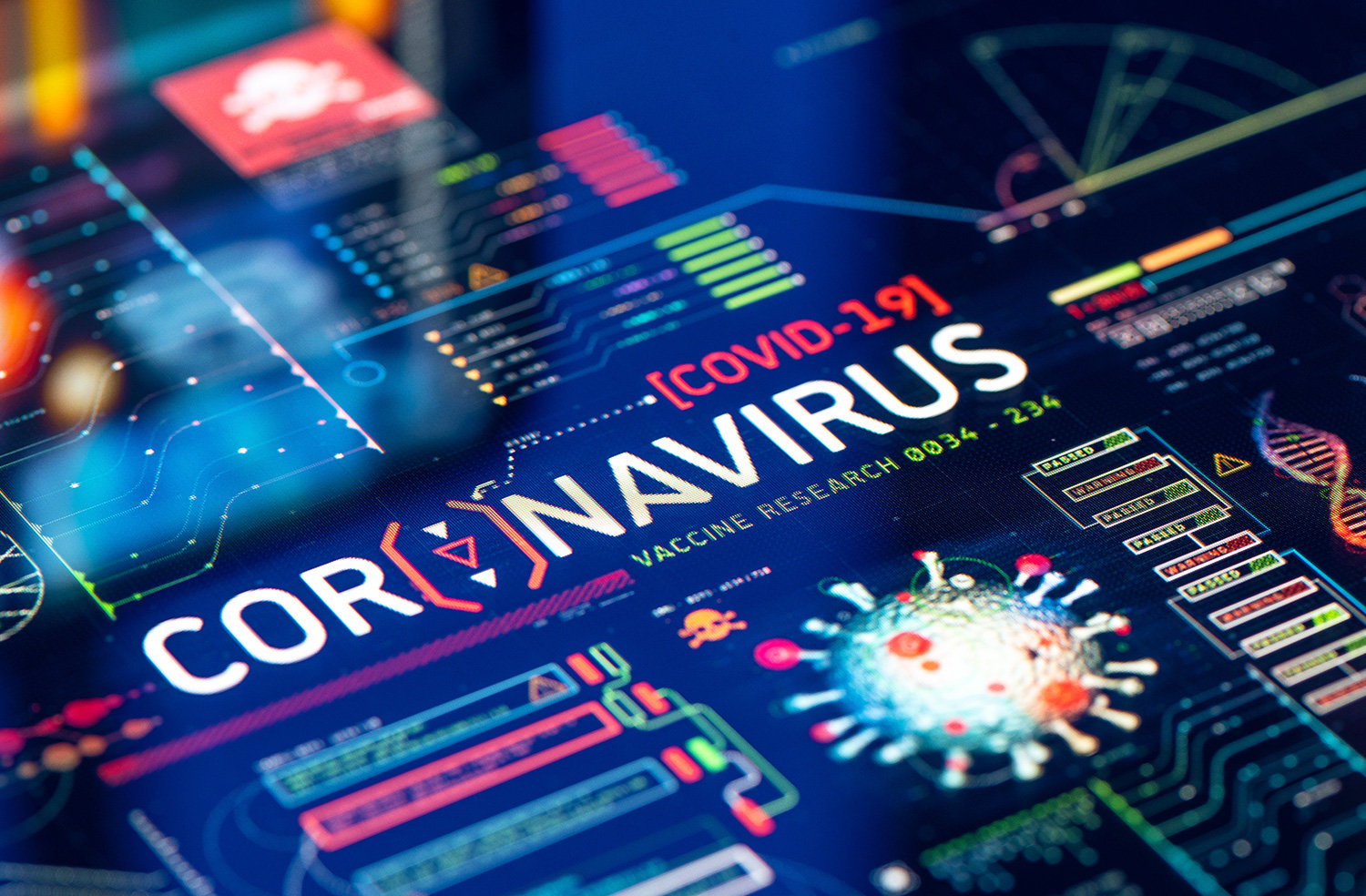 Little Rock, Ark. (March 16, 2020) — Valued Customers: As the coronavirus (COVID-19) event continues to unfold in the U.S., we want to share with you what Datamax, Inc. is doing to ensure top level, uninterrupted service for you and your customers. Our business continuity plan is focused on providing the optimal, continuous, Datamax, Inc. experience you are accustomed to as we navigate this evolving health situation.

Our first and foremost concern is the health and well-being of our employees. We have increased messaging to remind team members of the basic CDC and WHO recommendations; wash your hands, avoid touching your face, and practice proper cough/sneeze etiquette. Most importantly, we emphasize that employees remain at home if they are sick. All good advice that can't be repeated enough.
On the preparedness side, our tiered response plan incorporates personal hygiene recommendations and social distancing measures as prescribed by state Departments of Public Health and the Centers for Disease Control. Our technology infrastructure and workforce is prepared for a work-from-home strategy should the situation escalate. Again, the health and safety of our employees is our utmost priority.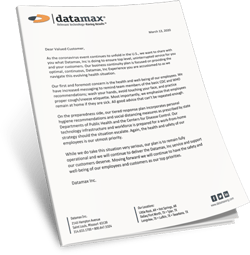 While we do take this situation very serious, our plan is to remain fully operational and we will continue to deliver the Datamax, Inc. service and support our customers deserve. Moving forward we will continue to have the safety and well-being of our employees and customers as our top priorities.
Should you have any questions, please do not hesitate to reach out to us online (datamaxarkansas.com/contact) or via phone at 1.800.482.5772.
- Datamax Inc.
For additional resources and information, visit the Centers for Disease Control and Prevention page at: https://www.cdc.gov/coronavirus/2019-ncov/index.html