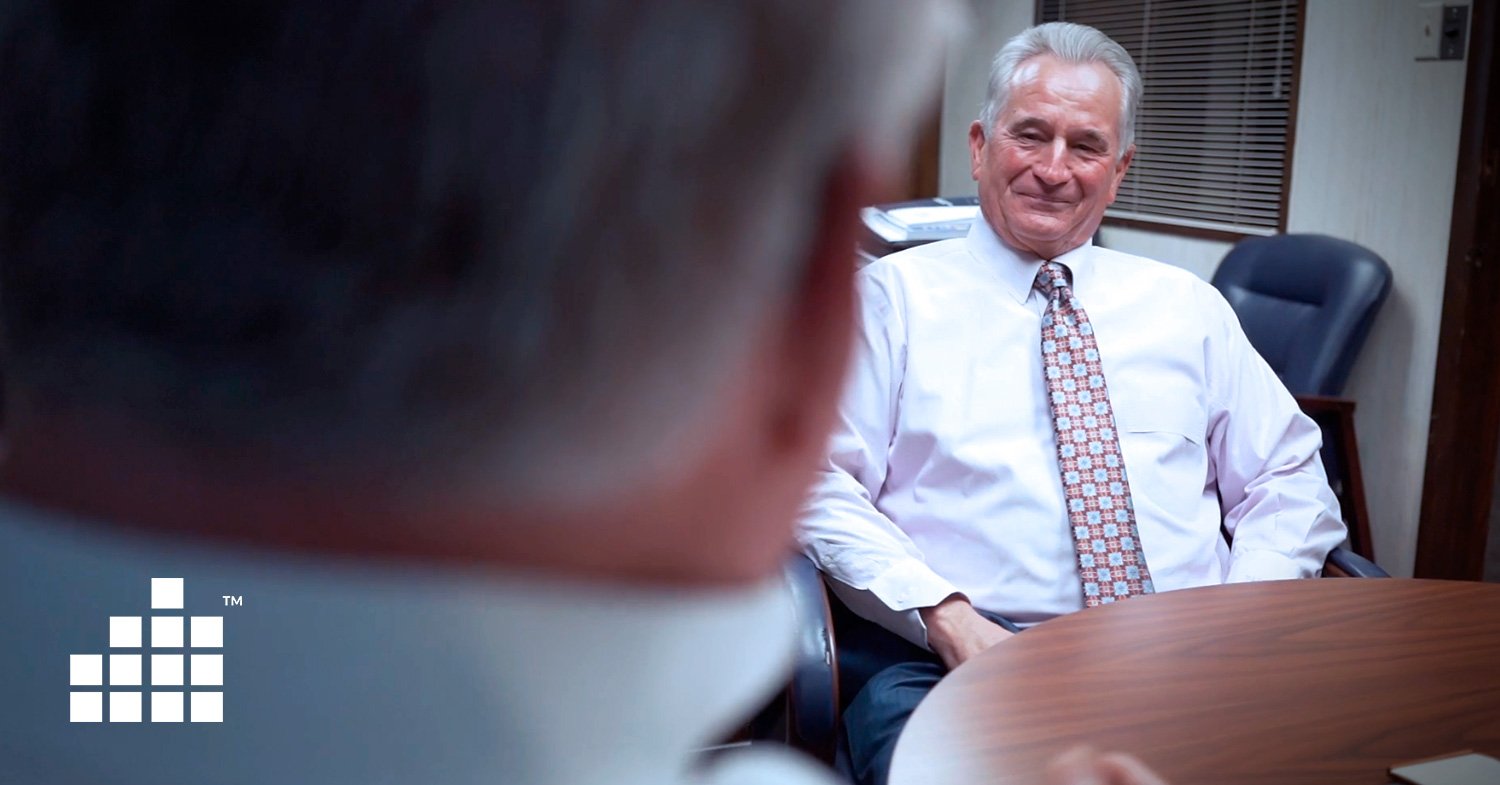 Little Rock, ARK (May 21, 2021) — Datamax Inc. President Barry Simon was recently featured in Rock City Digital's "Best of the Best" initiative, an online series that spotlights influential business leaders in the Arkansas marketplace, and shares some of the "secrets" behind their success.
In being included in "Best of the Best," Simon and Datamax were featured in an online video published by Rock City Digital. Additionally, earlier this month, Simon took questions from Rock City Digital Owner Kait Hill and the online audience during an hour-long Facebook Live session. During the discussion, Simon relayed core company Philosophies and Principles, how to foster a culture of open communication and shared values, and reflected on his own experiences as Datamax Inc. President since 1985.
"It was an honor to be asked to take part in this 'Best of the Best' series," Simon said. "I appreciate the opportunity to share some of the things we've implemented here to give employees the platform to grow professionally, and a culture that values their input and their well-being."
What was the inspiration behind "Best of the Best?" Magazines and websites publish "Best of" lists for businesses all the time — but then what? Hill and her team wanted to find out more.
"We decided to dig deeper. The Best of the Best Series aims to learn from local business leaders who have 'figured it out,'" Hill said. "We wanted to bring a series to life that showed why these companies and leaders are the best in their respective industries. We intend to share, connect, and learn from the best through their stories, struggles, and strategies."
Hill said that one thing that stood out about Simon is that Datamax was named "Best Places to Work in Arkansas" for four straight years.
"As someone who is very passionate about company culture, I knew that Barry Simon's message would encourage other business owners to focus on their employees' well-being, too," Hill said. "When it comes to this series, I hope our audience takes to heart what these great leaders have to say."
For more about Rock City Digital's "Best of the Best" series, visit www.rockcitydigital.com.
Watch the Video Here!
Best of the Best Insights Series - Featuring Barry Simon from Datamax Inc.
---
About Rock City Digital
Rock City Digital is a digital marketing agency that does all things digital, which includes search marketing and website design. The team brings to the table people who have a passion and talent for SEO, SEM (aka Google Adwords), Social Media Management, Videography, Website Design, Email Marketing, and more. Visit them online at www.rockcitydigital.com.
---
About Datamax
Datamax Inc. offers the latest equipment and solutions in technology to increase efficiency and productivity in customers' offices. Datamax Inc. has been in business for over sixty (60) years with offices in Arkansas and Texas with more than 200 employees in 2 states.
For the complete portfolio of Datamax products and solutions, please visit their websites at www.datamaxarkansas.com or www.datamaxtexas.com.
---
Like them on Facebook:
www.facebook.com/datamaxarkansas or www.facebook.com/datamaxtexas
Follow them on Twitter:
@datamaxarkansas or @datamaxtexas
Connect with them on LinkedIn:
www.linkedin.com/company/datamaxarkansas or www.linkedin.com/company/datamaxtexas
Direct Inquiries can be made to:
Jeff Walker
Marketing Communications Manager
Datamax Inc.
800-986-4782 | Ext: 2695
jwalker@datamaxinc.com