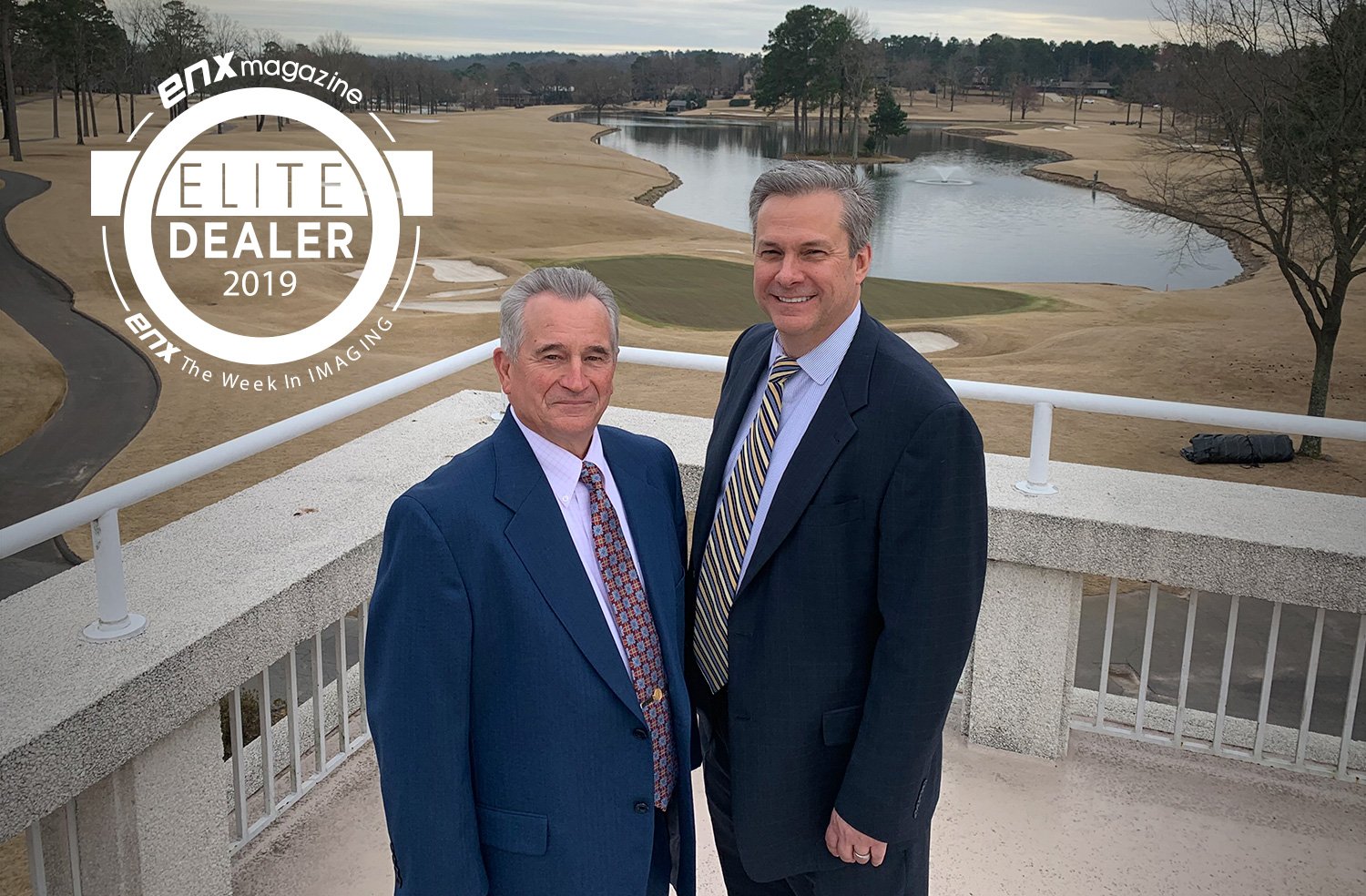 Little Rock, ARK (October 28, 2019) - For the fourth year in a row, Datamax Inc. has been selected as an Elite Dealer by ENX Magazine, and will be featured in the December issue of the publication.
The Elite Dealer issue honors the top-performing office technology dealerships across the country. The magazine bases its selection on, among other attributes, a dealer's commitment to customer satisfaction, quality service, sales and support, cutting-edge technologies and a willingness to partner with clients in a manner that is mutually beneficial.
"For our people and our company, and for the customers we service, it's exciting — and at the same time humbling," Datamax Inc. President Barry Simon said. "The 2019 Elite Dealer list to me shows that there's an exciting future for the office technology space."
Susan Neimes, managing editor of ENX Magazine and "ENX The Week in Imaging," noted that even amid widespread consolidation occurring industry-wide, and the challenges all dealers today face, the elite dealers continue to improve through investments in training, customer education, facilities enhancements and new growth opportunities.
"Building a quality organization, you never arrive," Simon said. "We're continually looking at everything we are doing, searching for ways to be more viable to our employees and to our customers… I look at it as, 'The Best Is Yet To Be.'"
"Elite Dealer" qualities that Datamax exhibits include its entry into the Unified Communications arena in 2019; its goVertical® program designed to promote a relevant focus on targeted industries; and its Competitive Advantage Marketing Program, which identifies true differentiators confirmed through extensive customer focused research.
Datamax was named "Best Places to Work in Arkansas - 2019" for the third consecutive year by Arkansas Business and Best Companies Group. The organization also gives back in every community it serves through its DatamaxCares initiatives.
---
About ENX
ENX Magazine is a monthly publication dedicated to the document imaging industry since 1994. Now in its 25th year, ENX Magazine continues to deliver exclusive editorial coverage on market opportunities and issues, news and trends, company profiles, new products, and industry insights through interviews with key players in all segments of the document imaging industry. With a circulation of more than 27,000 hard copies, ENX Magazine serves as a leading integrated resource that brings together industry people, products, and business concepts and strategies for document imaging industry professionals.

The magazine also publishes "ENX The Week In Imaging," a weekly e-newsletter that provides news, profiles, technology and business updates, along with blogs from some of the industry's most prominent players.
---
About Datamax
Datamax Inc. offers the latest equipment and solutions in technology to increase efficiency and productivity in customers' offices. Datamax Inc. has been in business for over sixty (60) years with offices in Arkansas and Texas with more than two-hundred and fifty (250) employees in two (2) states.
For the complete portfolio of Datamax products and solutions, please visit their websites at www.datamaxarkansas.com or www.datamaxtexas.com.
---
Like them on Facebook:
www.facebook.com/datamaxarkansas or www.facebook.com/datamaxtexas
Follow them on Twitter:
@datamaxarkansas or @datamaxtexas
Connect with them on LinkedIn:
www.linkedin.com/company/datamaxarkansas or www.linkedin.com/company/datamaxtexas
Direct Inquiries can be made to:
Jeff Walker
Marketing Communications Manager
Datamax Inc.
800-986-4782 | Ext: 2695
jwalker@datamaxinc.com