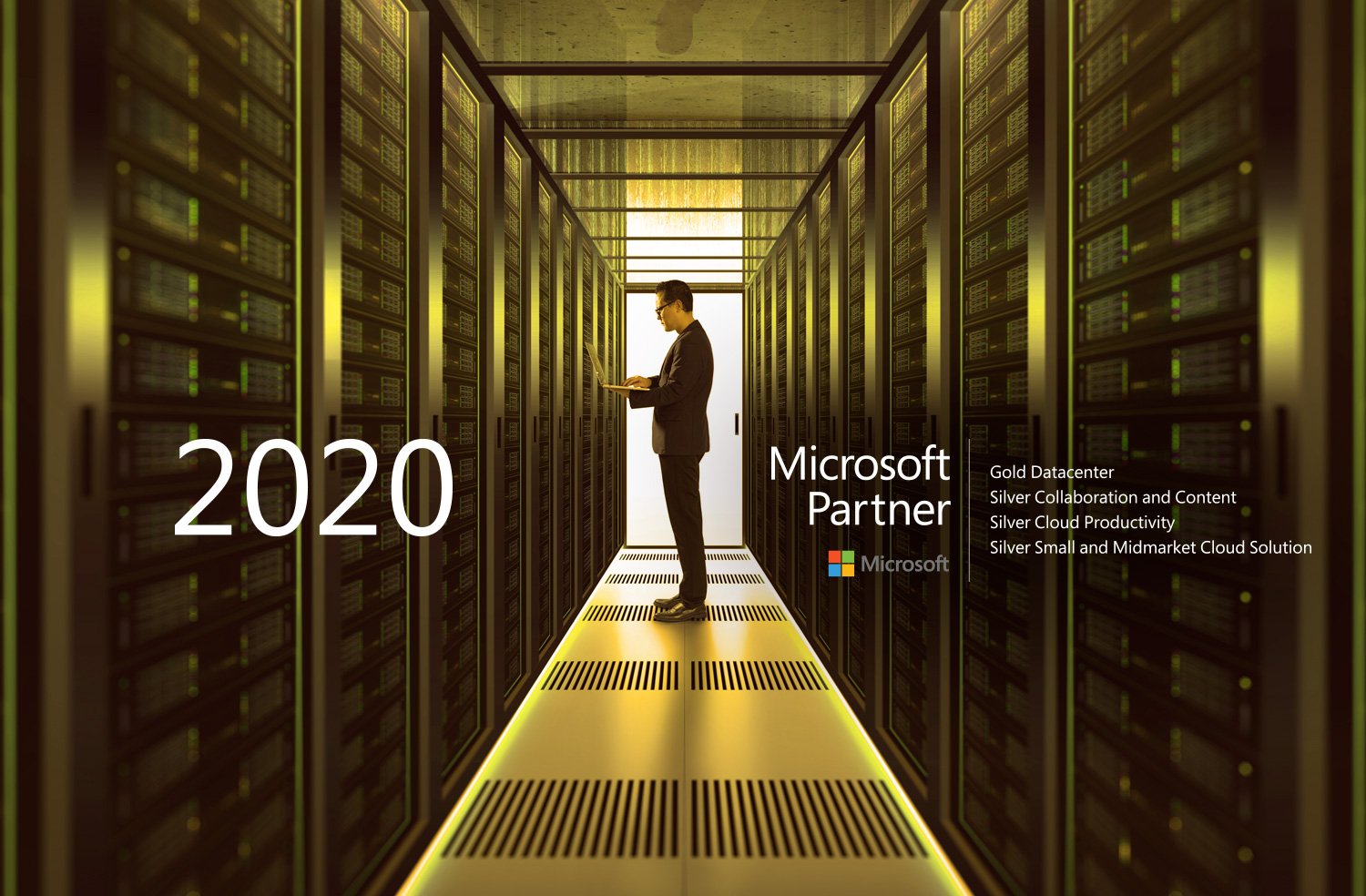 Little Rock, ARK (May 12, 2020) - Datamax is proud to achieve Microsoft Gold Status for the 14th consecutive year, representing a wide-ranging reach of expertise with a technology platform so ubiquitous in today's business environment.
"Earning Microsoft Gold status means we demonstrate a commitment to have our technical staff trained and certified in foundational Microsoft technology that people use in the marketplace every single day," said Datamax Vice President of Strategic Technology Justin Huffaker. "For the majority of companies, you do not conduct business unless you're using some form of Microsoft technology."
To achieve this recognition, Datamax technology specialists must earn a specific number of Microsoft certifications each year, in a variety of areas. These range from product-based certifications like Microsoft Azure, Office 365, to collaboration and content development, data center competencies, and cloud hosting solutions.
Undergoing this rigorous training essentially means, for the customer, an innate ability to solve real-world technology challenges that span their entire IT landscape.
"Getting our staff trained and certified ensures, ultimately, that we understand how a specific software works and how to fully support it," Huffaker said. "Our commitment to our customers is what drives our commitment to earning Microsoft Gold status each year."
The Microsoft Partner Network is designed to make resources available to a wide variety of technology companies so they can build a business around Microsoft technologies. The program consists of 64,000 partners, vendors and service providers that build or sell solutions based on Microsoft products.
---
About Datamax
Datamax Inc. offers the latest equipment and solutions in technology to increase efficiency and productivity in customers' offices. Datamax Inc. has been in business for over sixty (60) years with offices in Arkansas and Texas with more than two-hundred and fifty (250) employees in two (2) states.
For the complete portfolio of Datamax products and solutions, please visit their websites at www.datamaxarkansas.com or www.datamaxtexas.com.
---
Like them on Facebook:
www.facebook.com/datamaxarkansas or www.facebook.com/datamaxtexas
Follow them on Twitter:
@datamaxarkansas or @datamaxtexas
Connect with them on LinkedIn:
www.linkedin.com/company/datamaxarkansas or www.linkedin.com/company/datamaxtexas
Direct Inquiries can be made to:
Jeff Walker
Marketing Communications Manager
Datamax Inc.
800-986-4782 | Ext: 2695
jwalker@datamaxinc.com