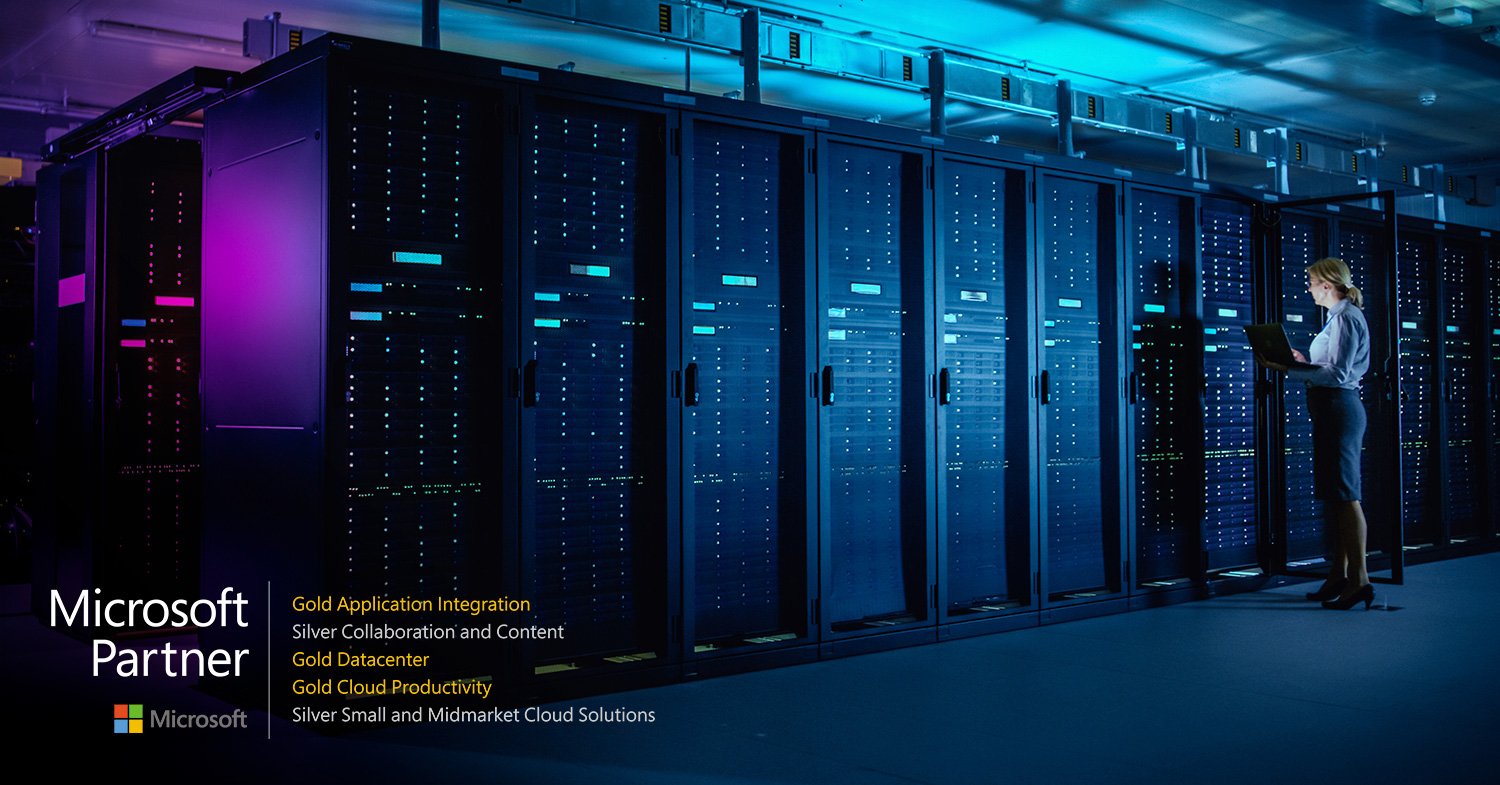 Little Rock, ARK (Feb. 24, 2022) — Datamax Inc. is proud to be named a Microsoft Gold Partner for the 16th consecutive year, continuing its streak of both commitment and consistency with one of the most common workplace technology platforms in the United States today.
"These competencies earned year after year mean a lot to me and a lot to our team, and they should mean a lot to our customers," said Justin Huffaker, Vice President of Strategic Technology for Datamax Inc. "The Microsoft suite of applications, whether it's a traditional box product or whether it's an Office 365 licensing model, is the predominant office productivity platform we see in corporate America. As an organization, we are pushing the capabilities of (Microsoft) products every day, and that puts us in a great position to help our clients claim maximum advantage of their usage."
The Microsoft status was obtained by Datamax's Technology Services Group (TSG) members completing a designated number of certification exams in five specific categories. These include:
Gold Application Integration
Silver Collaboration and Content
Gold Datacenter
Gold Cloud Productivity
Silver Small and Midmarket Cloud Solutions
Huffaker says the team focused intently on both the "Gold Datacenter" and "Gold Cloud Productivity" competencies to meet the emerging demands of customers to a cloud or hybrid technology base. With a Datacenter competency, organizations can demonstrate technical capabilities designing, implementing, and maintaining a Windows Server infrastructure in a scaled and highly virtualized environment. A Cloud Productivity competency highlights an organization's skills in delivering innovative Office 365 solutions.
"The cloud offers flexibility. It offers scalability. It enables a 'work from home' environment. That's where we see business moving today," Huffaker said.
Huffaker stresses the pride he takes and the ongoing commitment his department maintains to staying abreast of Microsoft's product base and its strategic intent, so the TSG can continually provide best-in-class technology to customers.
"Not only does this demonstrate to our team and to our fellow coworkers that we have this level of skillset – it gives confidence to folks around us that when they ask for advice, our answers are grounded in actual knowledge. Those same benefits, of course, apply to our customers," he says.
---
About Datamax
Datamax Inc. offers the latest equipment and solutions in technology to increase efficiency and productivity in customers' offices. Datamax Inc. has been in business for over sixty-five (65) years with offices in Arkansas, Texas, and Missouri with more than two-hundred and fifty (250) employees in three (3) states.
For the complete portfolio of Datamax products and solutions, please visit their websites at www.datamaxarkansas.com or www.datamaxtexas.com.