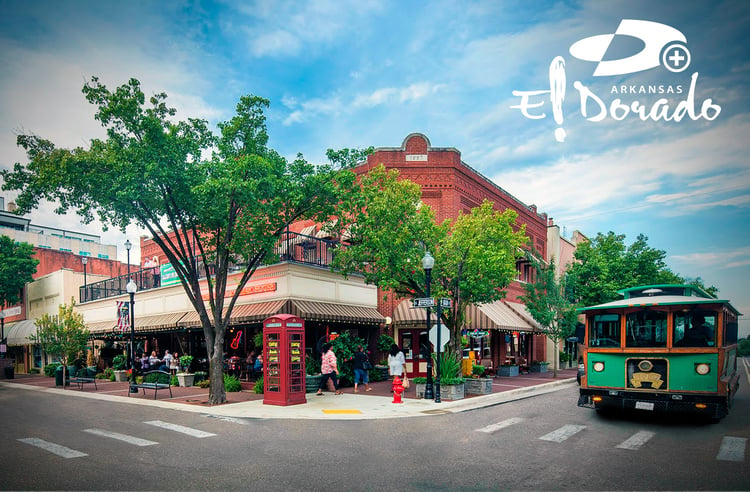 El Dorado, AR (June 1, 2020) — Datamax is pleased to announce the opening of a new facility in El Dorado, AR. This expansion into South Central Arkansas reflects the organization's ongoing Plus Growth (+) Strategy throughout the state.
The newest location's physical address is: 106 W. Main Street, Suite 408; El Dorado, Arkansas 71730. The phone number for the Datamax El Dorado facility is (870) 444-2537.
"It's common for technology providers like Datamax to ask themselves 'where do we want to be one year, two years down the road?' The better question, to us, is 'what do our customers want this year, next year, and beyond, and within that time span, what do they want from a technology provider?'" Datamax Inc. Vice President of Marketing Robert Caldwell said. "Businesses continue to convey that they want us to add value to their business, they want fast response to their service and support needs, and they'd like local representation if possible."
"It's our intention, with the Plus Growth (+) Strategy," Caldwell continues, "to meet those expectations with a holistic approach to business technology across the whole state of Arkansas — and now strategically in El Dorado."
Datamax Inc. offers the latest equipment and solutions in technology to increase efficiency and productivity in customers' offices. In July 2019, the organization was named "Best Places to Work in Arkansas" for the third consecutive year by Arkansas Business and Best Companies Group.
"We are firm believers in the idea of remaining green and growing, and this strategic move certainly echoes that corporate objective," Datamax Inc. President Barry Simon said. "We're very excited to be Creating new Raving Fans in El Dorado. Companies there will be in excellent hands with 20-year-Datamax veteran Sales Manager, Lee Wheelington and Datamax Account Manager and local resident, Brandy Jones (Linkedin).
Amid this expansion into El Dorado, Datamax looks forward to establishing relevant business partnerships, showcasing its award-winning commitment to exemplary client service response and resolution, and continuing its core mission of Creating Raving Fans.®
Earlier this year, Datamax Inc. distinguished itself as an elite member of the Canon dealership community by achieving Advanced Partner status for the seventh consecutive year.
From a service perspective, Datamax Arkansas earned its fourth consecutive Association of Technical Service Professionals (ATSP) National Service Recognition Award from Canon USA, as well as its fifth straight Konica Minolta Pro-Tech designation.
For more information or to learn more about how Datamax can partner with your organization to increase business efficiency and productivity, and help you maximize your return on technology investment, visit us online at www.datamaxarkansas.com.