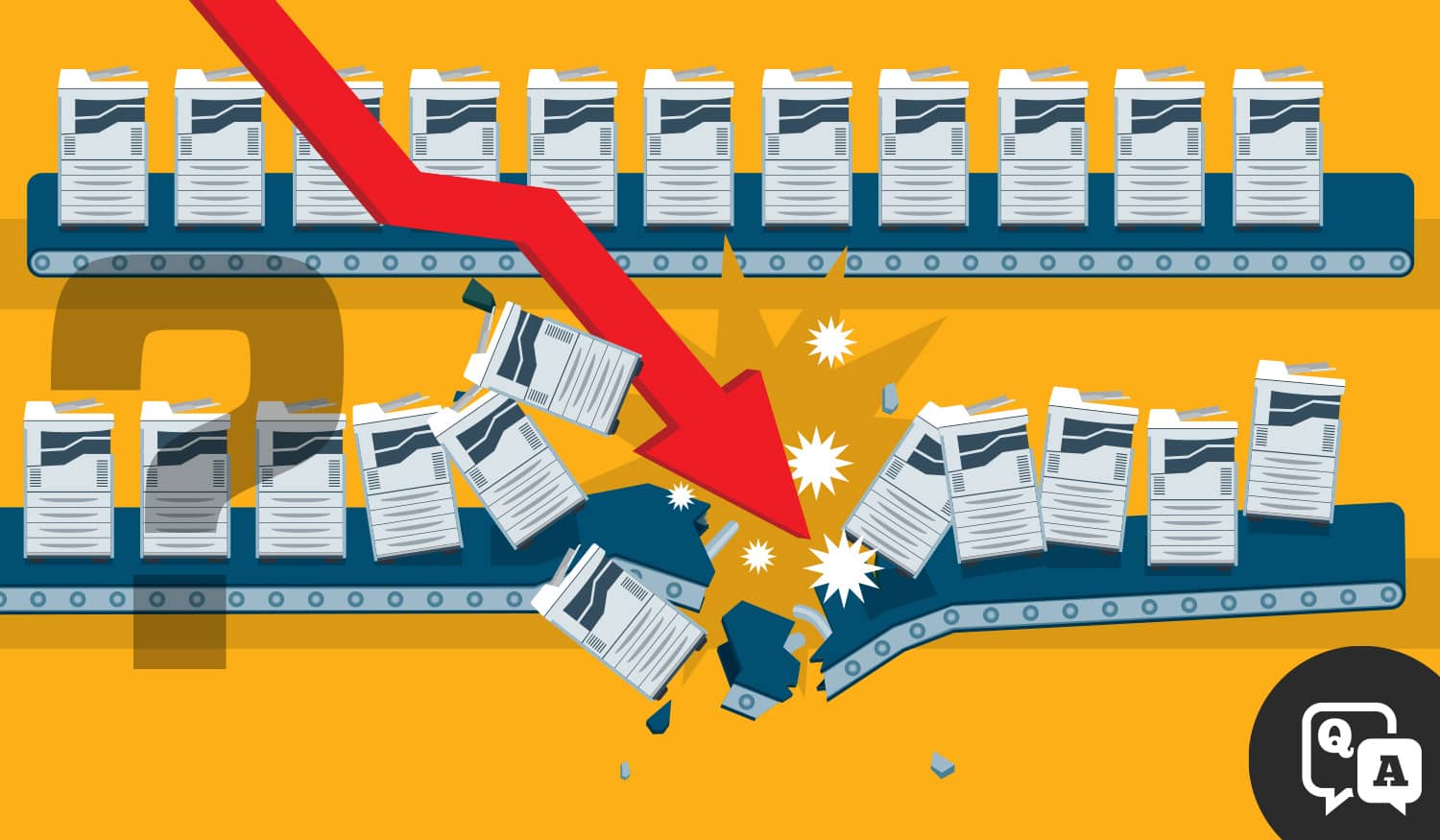 The key question regarding copier/printer availability amid supply chain disruption is this: "What is my vendor willing to do in the meantime?"
Let's be frank. Supply Chain Issues have impacted the procurement of just about everything the past two years: From cars to personal computers to common household goods. Between stalled ships and chip shortages, copiers and printers are certainly not immune to untimely delays.
Of course, your copier/multi-function printer is your office workhorse. It's an integral part of getting the work you need to be done on a day-to-day basis. So what gives?
Manufacturers and independent dealers have both been impacted to varying degrees by supply chain interruptions. While buying power and manufacturer alliances can certainly affect the breadth of inventory and product availability for a copier dealer, the question as a buyer is not "how do I avoid supply chain disruption if I'm in the market for a copier?"
The key question is this: "What is my vendor willing to do in the meantime?"
One Solution:

A Certified Rental.

Extended equipment downtime can be detrimental to office workflow. Some companies (like Datamax), in the event that there will be a delay in the delivery of a copier or printer, and under certain circumstances, will offer a certified short-term rental program. Essentially, this means that after a sales order is completed, and while you wait for your new copier to arrive, the provider will deliver a certified used device that's equivalent to your current needs.

Typically, during this time, your company will pay an agreed-upon service rate and enjoy all the benefits of a standard service contract. During challenging times like this, it's not necessarily about avoiding issues altogether, but rather discovering viable alternatives.

Want to learn more about how Datamax can help keep you up and running, especially amid challenging times like this? Click to schedule your visit with a Technology Specialist!