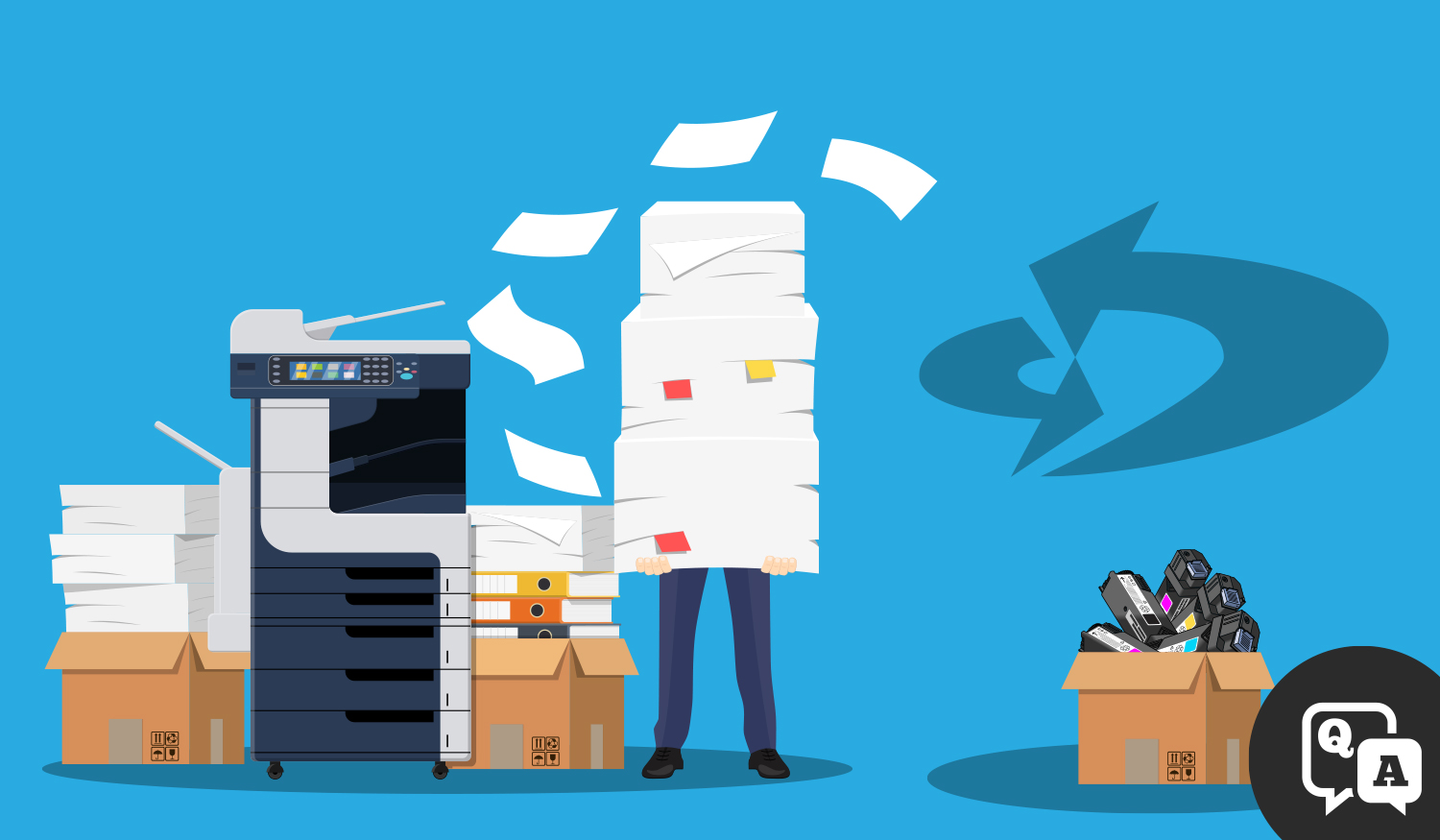 Follow these three simple steps to begin recycling your old cartridges and making a valuable positive impact on our environment.
If you're like most organizations we know, you go through A LOT of toner.
Just as reference: Datamax ships out an average of 5,046 consumables per month. That can account for A LOT of waste. According to Evolve Recycling, a laser cartridge thrown into landfill can take up to 450 years to decompose. As organizations continue to create initiatives to lessen their impact on the environment, recycling your toner cartridges is a wonderful way to keep non-renewable resources from ending up in landfills.