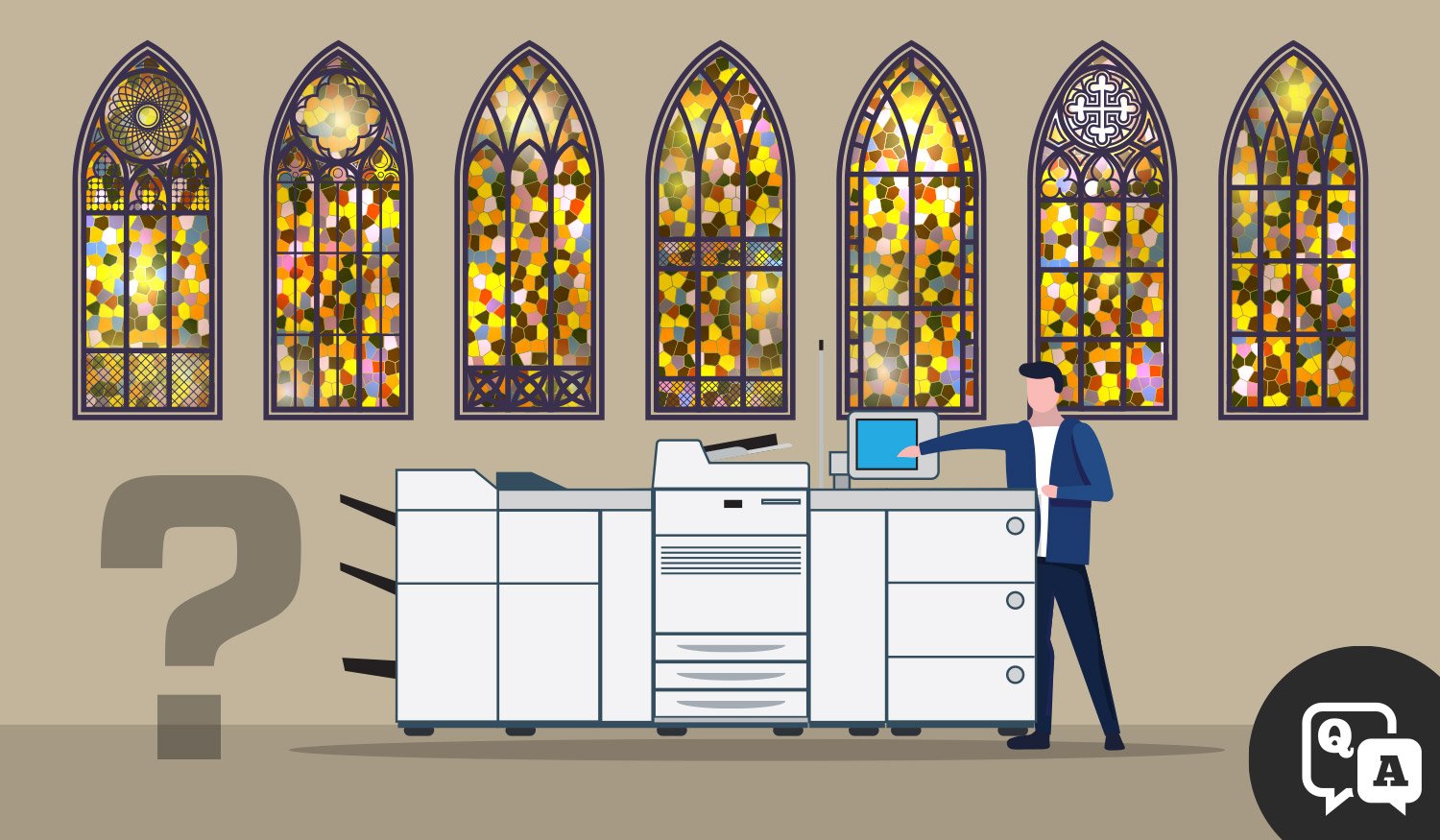 Answer these four questions to help determine if bringing print jobs in-house could help reduce costs... and stress.
If you're like a lot of churches, there's A LOT to be printed on a weekly basis.
Service bulletins, teaching materials, flyers, and of course the banners, posters, or other marketing pieces that advertise your ongoing series and/or convey your mission at large. More often than not, though the template may remain the same, the content within any given printed piece changes from week to week, meaning quick turnarounds are a regular part of your church staff's routine.