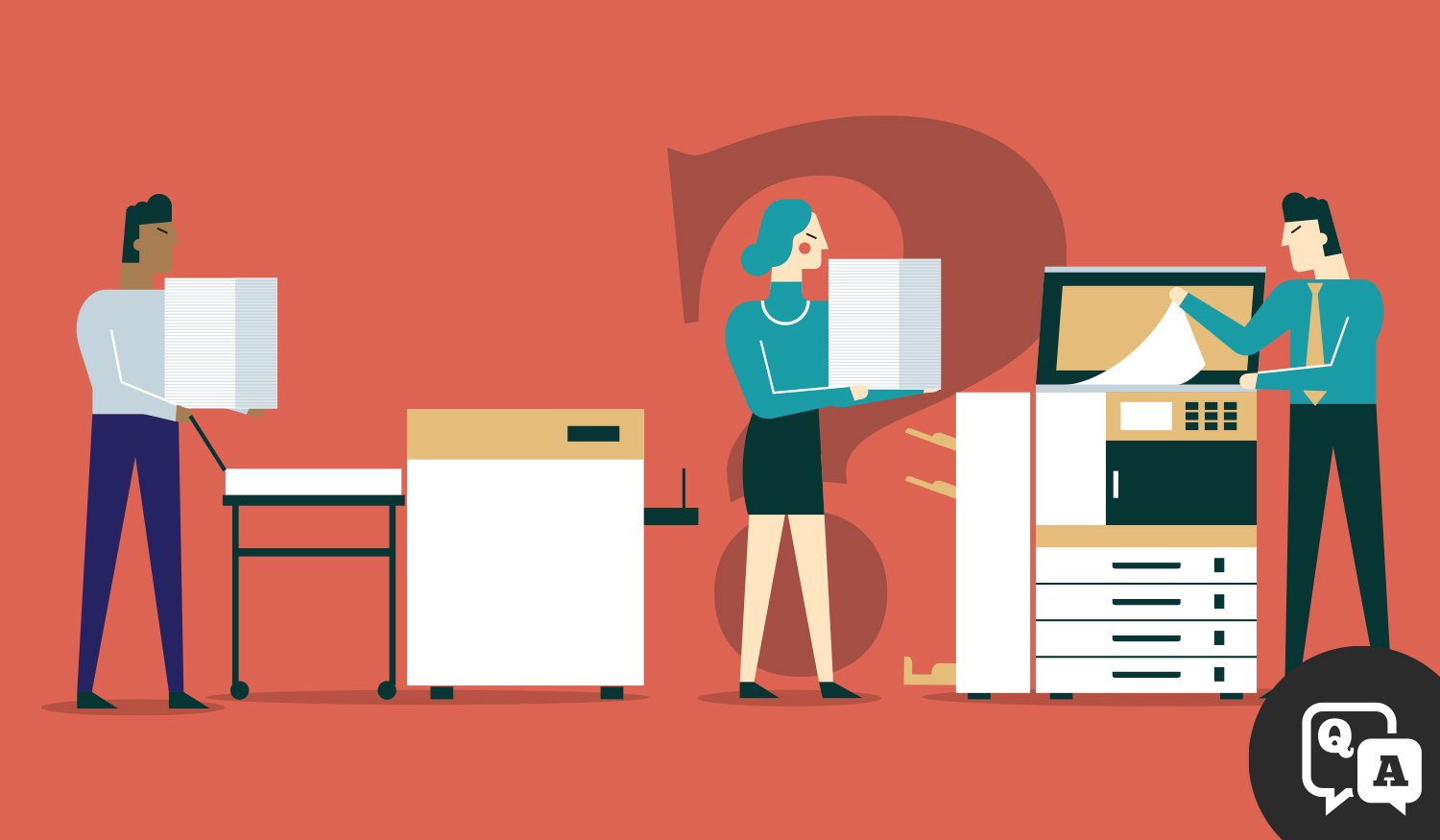 Inline and Offline finishing both have their share of pros and cons, dependent, of course, on a production team's biggest priorities and goals. What are yours?
If there are two items on every production printer's bucket list, they likely include: infinite customization options and a fully streamlined process for completing such a wide variety of jobs.
Confronted with shorter run lengths, faster turnaround times, and an increased diversity of job applications, printers must maximize their workflow processes from job submission, all the way to finishing. How to best conquer the latter opens a familiar debate in the production workspace: Inline vs. Offline finishing.
First, three finishing terms defined:
Offline finishing: The finishing device is completely separate from the press and there is no communication between equipment
Inline finishing: The finishing solution is directly connected to the print engine, completing the job seamlessly from print to finished document.
Nearline finishing: Similar to offline finishing where the finishing modules are separate from the press, but can be set up for inline finishing on demand. Near-line and off-line finishing are commonly considered synonymous processes.
Given the shortened nature of today's runs, finding an effective finishing process is an important discussion to have. What finishing option to choose? Let's help "finish" the debate for you and your team.
First, What's

Your

Bucket List?
Inline and Offline finishing both have their share of pros and cons, dependent, of course, on a production team's biggest priorities and goals.
Let's take a quick macro-level assessment of your current print environment and decipher: What are your primary production goals? Is it to save money? Save time? Become less labor-intensive? Gain more flexibility in what you can create for customers? Based on these answers, we can then narrow down from those four buckets and begin steering the conversation toward a solution.
The Case

for Inline:

The best candidate for inline finishing:
runs a relatively fixed format size,
has limited manpower, untrained team and/or high turnover,
wishes to simply minimize the number of "touches" in a run.
Ahh.. the wonder and awe of "whitepaper" workflow — set up your document, hit print and away you go. The inline user has no time for moving unfinished work from the digital press to the bindery down the hallway.
However, it's important not to assume that inline finishing guarantees a faster turnaround time. A digital press's PPM time can be negatively affected by the finishing equipment attached; meanwhile, an offline folder could finish a stack of documents up to four times the speed, and typically at half the cost.
The Case

for Offline:

The best candidate for offline finishing:
Has a limited budget but still requires fast turnaround,
Requires a variety of format and size changes in any given work shift,
Needs the press to run as speedily as possible, without interruption.
Want to perform a double gate fold for a unique-looking customer brochure? Offline's likely your better play. In the spirit of truly standing out, offline finishing opens up customization, creativity, and uniqueness. Offline folding equipment can be customized by sheet size and folds that are only limited by the designer's imagination.
Folder units inline with printing equipment, meanwhile, are limited by sheet size and type.
In short, the optimal finishing process depends largely on your needs and your goals. Finding a solution that fits your workflow calls for a good bit of research and a productive conversation with your production print partner.
Whether you're acquiring a Production Print Solution or evaluating your current one, realizing peak efficiency, reliability, and profitability is a must. Schedule your production print assessment to learn how Datamax can help you realize peak efficiency in your production print environment.