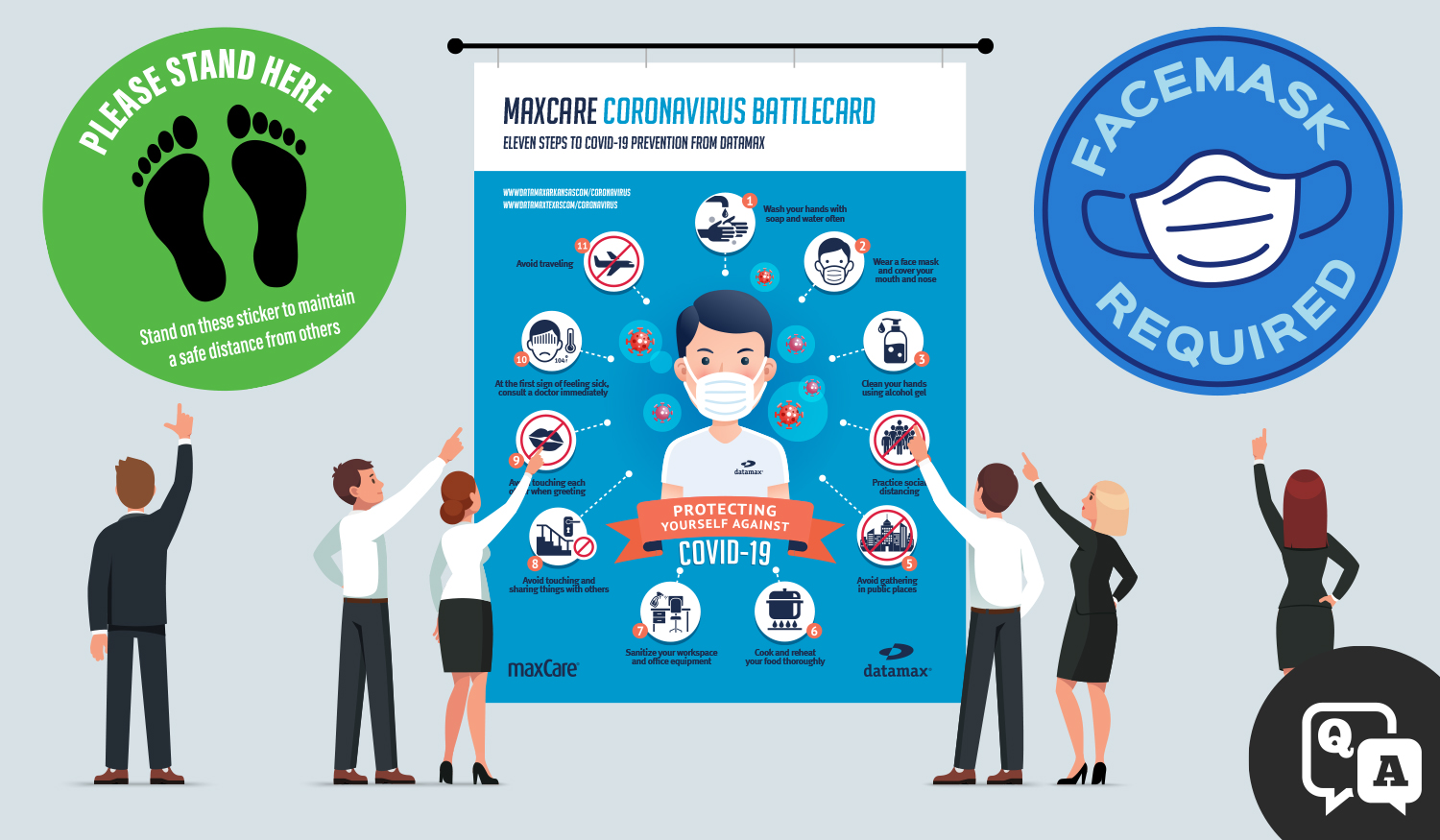 From desktop label makers to production-class presses, to inkjet-based label printers that bridge the gap between the two, a solution can be recommended after assessing your specific needs.
In the process of reopening during COVID-19?
Businesses fully opening their doors again amid the pandemic are taking every possible measure to ensure the safety of both their employees and customers. This includes communicating relevant information inside the workplace.