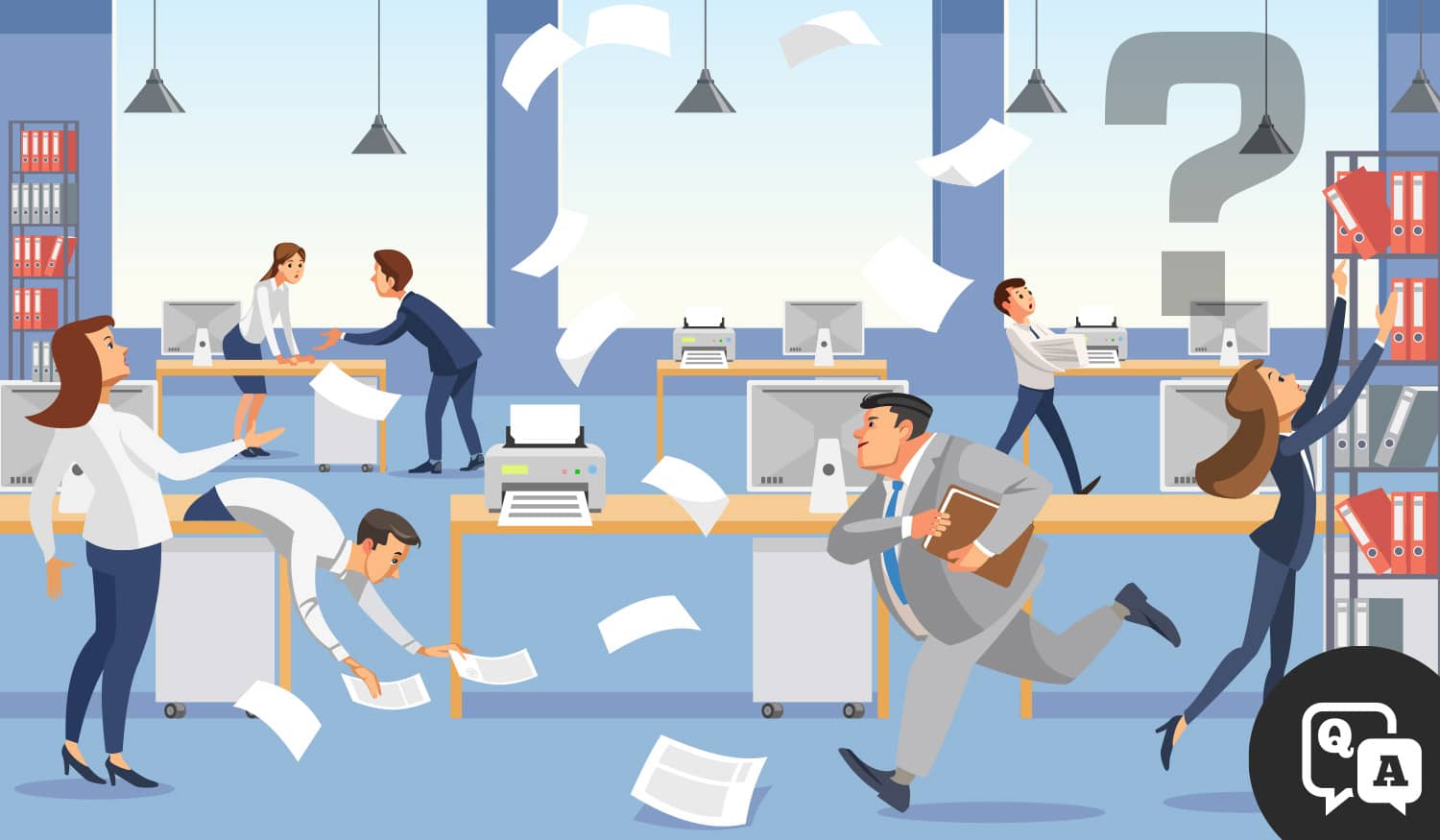 We'll share three tangible ways your organization can benefit from a Print Management engagement.
There's this old joke about professional consultants.
How many consultants does it take to screw in a lightbulb? I'm not sure but I'll have an answer for you next Monday.
At first mention, Print Management, for those who aren't familiar with the engagement, may seem to fall in line with this humorous take on consultants. Your printers print with relative ease. Your users are able to scan/copy/share as needed. Print? It seems to be managing itself just fine.
We understand. You're busy. You've got little time for a fluff pitch about print tips that will never be put into practice. So HOW can something as simple as CTRL+ P be analyzed and optimized? Better yet, how can Print Management actually benefit your business? Well, let's take a look.
What is Print Management?
There's nothing lofty or abstract about print management. Really, it's about taking control over your print environment. It essentially equates to a software-based solution that helps you monitor, track, secure, and gain control over user behavior to help you reduce waste and cut costs. Considering up to 50 percent of all print jobs are thrown away – without ever being used – it may be worth looking at.
What are 3 Ways

Organizations Truly Benefit?
1. They Secure their Environment.
Protect confidential information in a workgroup setting with user authentication
Configure the timeframe in which a print job is deleted
Keep print jobs separated from other users
2. They better Supervise their Environment.
Track who is printing, what they're printing, when they printed, and on which device.
Create intelligent rules to limit user behavior and enforce sensible printing policies.
Centralize and easily manage printing across all devices and platforms, including mobile devices.
3. They Save.
Allocate print quotes to users, departments, or clients.
Cut wasteful habits drastically.
Implement print settings that promote duplex and b/w defaults.
What is it worth for YOU

? Ask Yourself these 6 questions.
How do you account for or track your printing usage and associated costs now?
How much do you spend on printer cartridges?
How do you currently prevent unauthorized use of printers/copiers?
What kind of secure documents do you print that should not be seen by everyone?
Can you describe any wasteful printing that you have seen in the office?
How do you hold your employees accountable for printing?
If you'd like to learn more about what Print Management can do for your organization, please schedule your visit with a Datamax Print Specialist. We commit to providing valuable resources that will show you real cost and waste-cutting benefits.