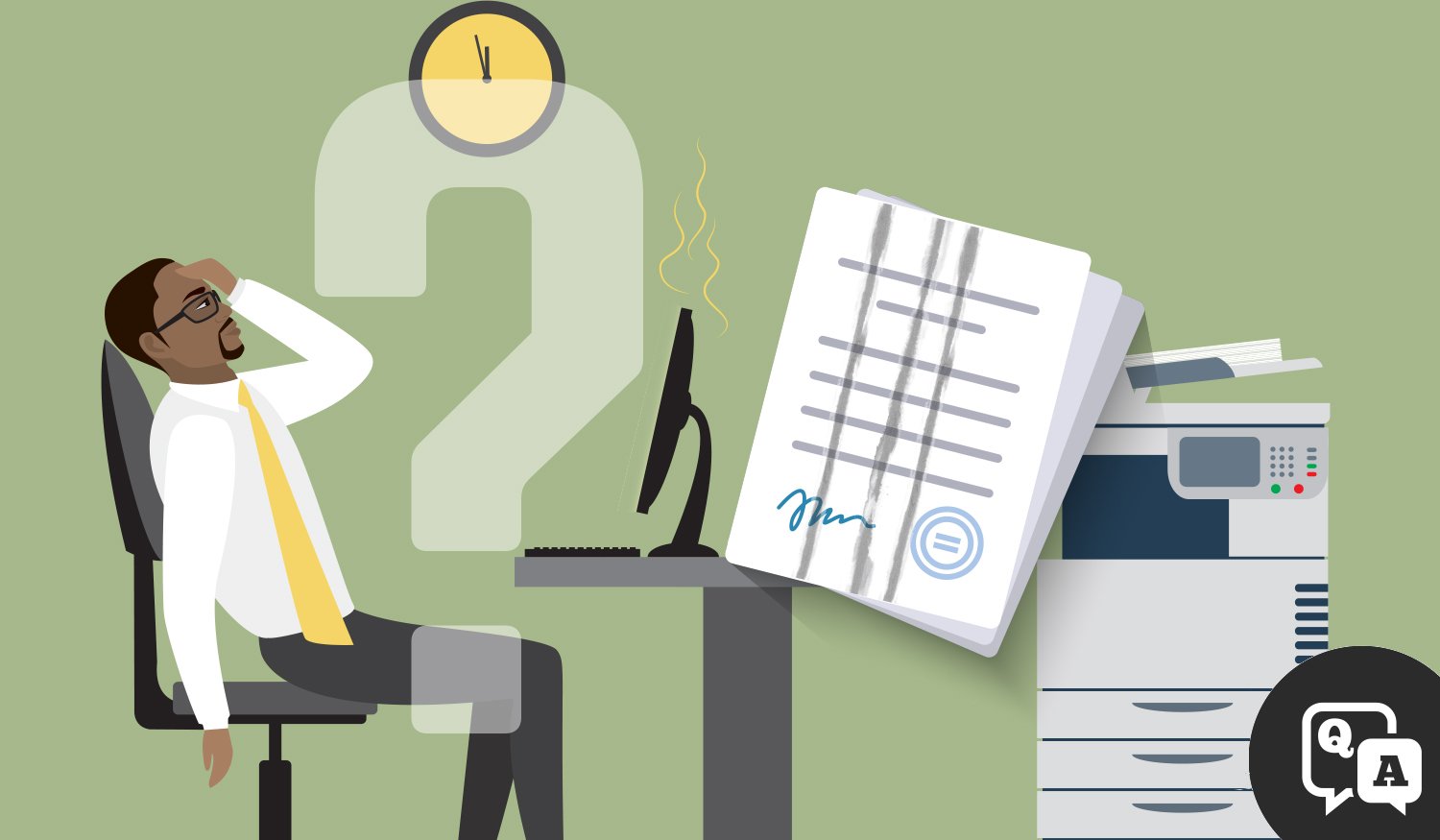 A bottle of Windex and a damp cloth may help remove dark, streaking lines on copies. But if it's from printing, we recommend you call your local service technician.
Have copier/multi-function printer that prints dark, streaking lines, or produces copies that are dark or gray-colored? It's not only frustrating when you've got an important job to get out; it's an extremely common issue.
As a Service Manager, when I receive a call like this, I typically ask three standard questions.
1. Is it when you are copying
using the copy glass

?

If it's when you are making a copy from the glass, you can use Windex or a damp cloth to wipe the large portion of the copy glass. This could clean off ink or pen residue left from the document you were making a copy with.
2. Are you making copies using the
document feeder

?

If you're making copies using the document feeder on top of the machine, use Windex or a damp cloth to wipe down the slit glass – the narrow stretch of glass on the far left end of the machine.
3. Is this occurring when you
are printing

?

If the dark streaking lines are occurring when you're printing to your device, we recommend you call a technician.

While the Internet may suggest wiping down the transfer rollers (or other parts) j inside the machine, we do not advise this. First, it could end up causing more damage and create a costly repair. Secondly, dark streaking lines could be from any number of part-related issues, including a fuser, an image transfer belt, an electrostatic belt, a drum, developer, or more.

Damage to any of these parts, again, can be a costly fix.

Your trusted service technician will be able to properly diagnose the issue and get you back to printing and copying clean, clear documents.

Are you fanatical about your current copier service experience? ... or just flat frustrated? That question inspired the creation of this eBook — to offer insights on identifying several service factors that you can take back to your coworkers and help flip being truly frustrated to being a true fanatic. Click below to get your copy!