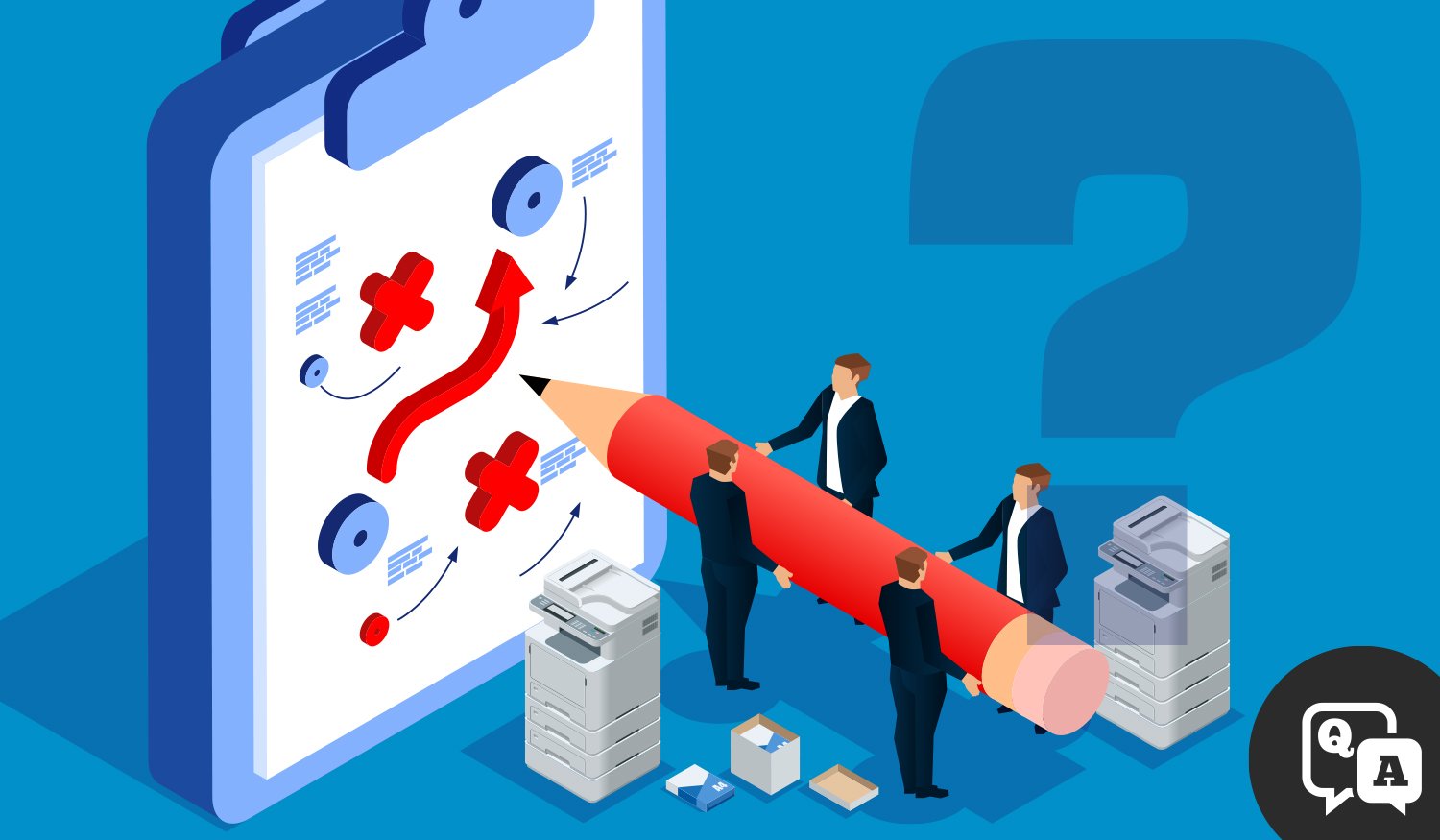 To help better understand the steps and the benefits of a technology assessment, let's break it down into five steps.
The word "assessment" gets thrown around a lot at the start line of many business technology engagements — sometimes striking a few objections in the minds of the parties being "assessed."
"They take time. Give us a quote and let's get going!"
"What are you going to uncover that we don't already know?"
"Is this REALLY necessary?"
Rest assured, any business technology provider with your Total Cost of Technology Ownership in mind will find a technology assessment a more than worthwhile endeavor. A well-structured, multi-faceted assessment will not only help identify bottlenecks in existing print and workflow processes and opportunities for better ways to get from point A to point B; it helps ultimately answer the simple question: What are the long-term outcomes and benefits of any proposed application of technology?
Think of it as a potential partner getting to know your environment before even entertaining a solution. To help better understand the steps and the benefits of a technology assessment, let's break it down below.
So, What's Included

in a Typical Print Workflow Technology Assessment? Here are the 5 Steps.

In the spirit of not speaking for other business technology providers, we've outlined a step-by-step outline of what a standard Datamax Discovery Technology Assessment looks like. Please know that components can vary based on assessment type, scope, and relevant client needs at the time.
Step 1.

Environmental Access
Conduct a brief electronic scan of technology infrastructure (i.e. network printers and/or network servers)
Conduct facility walk-through with floor plan
Inventory all print-related and IT-related assets
Examine existing IT infrastructures
Step 2.

Data and Cost Access
Access technology expenses to include invoices, support agreements, and leases (with mutual confidentiality agreement)
Access current parts & supplies costs
Step 3.

End-User Interviews
Identify the best people who routinely gather and understand the required information and processes
Conduct assessment interviews
Identify functional responsibilities
Outline overall technology utilization requirements
Discuss current document workflow processes to spot possible weaknesses or redundancies
Step 4.

Prepare and Deliver findings
Process assessment data and findings and synthesize them to form a cohesive picture
Develop in-depth descriptions of professional recommendations and cost estimates
Present formal deliverable to stakeholders
Review, validate, and collaborate with the client regarding findings and actionable recommendations
Step 5.

Establish Next Steps
Once it's determined that technology recommendations are relevant and costs are determined, a strategy for further planning and implementation is executed.
Technology Assessments such as this, again, may vary because business technology environments - and more importantly, business technology needs - are unique. The Datamax Discovery Process is designed to holistically explore print/workflow processes as well as current copier MFP service performance. These insights enable us to identify and deliver relevant technology recommendations for an optimized print environment and a maximized partner experience.
Are you ready to assess? Let's visit!