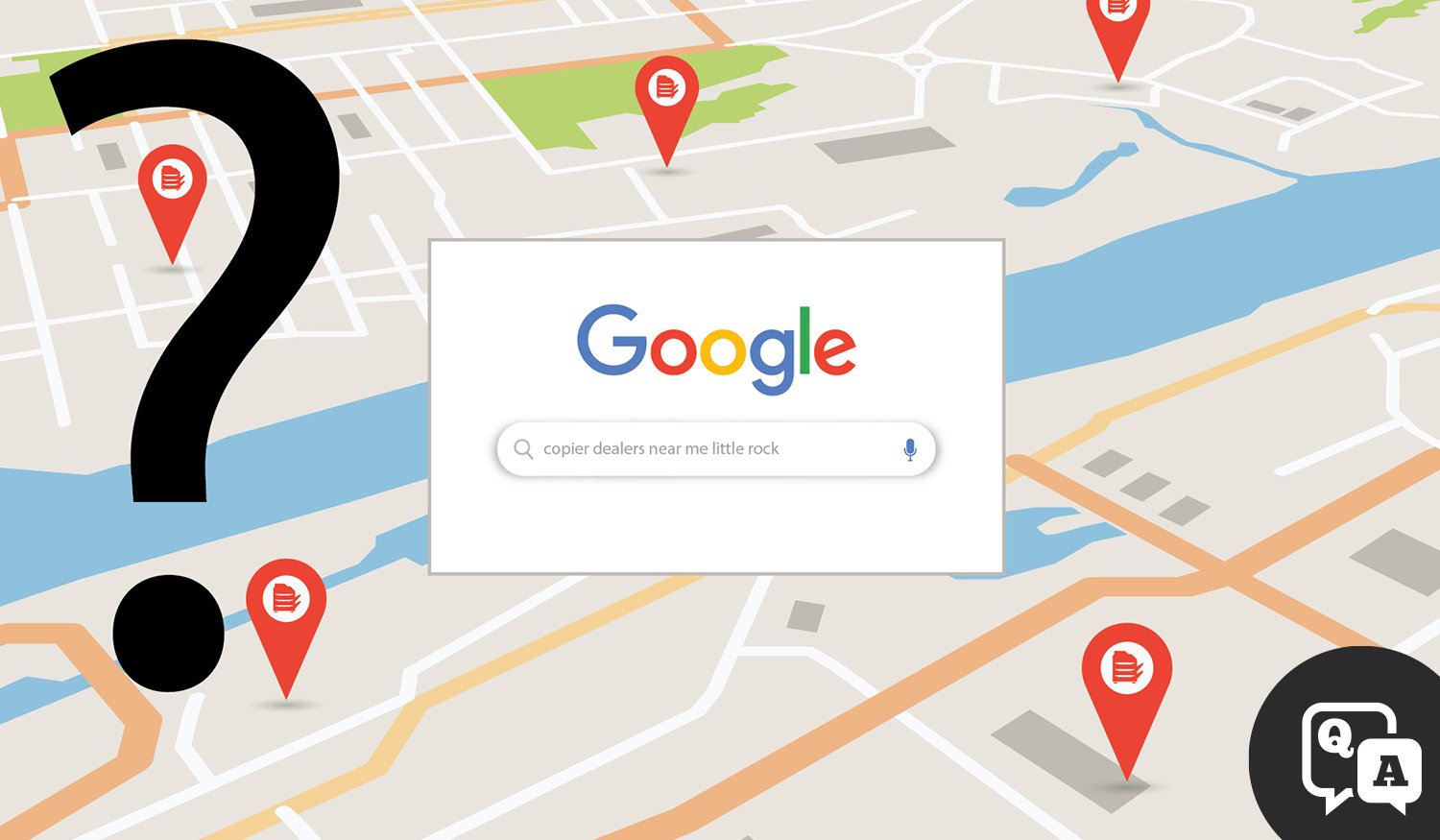 We'll cover three factors to help you find the best copier company in your area, including manufacturers, financial considerations, and service qualifications.
So you're in the market for a new copier(s), printer(s), or looking for service on your existing fleet? Great. Let's do a little due diligence to find the best company in your area.
We're here to provide objective guidance on finding a company that is reliable, experienced, and provides the right office equipment for your organization. While your printing and copying needs are unique to your own workflow, business size, and general technology landscape, there are a number of factors that will help weed through the many providers in your area to find the perfect fit.
You have many options and things to consider. Let's dig a little deeper.
3 Factors to Help You

Find The Best Copier Company in Your Area:
Factor 1:

Company/manufacturer options

Many, but not all, copier manufacturers give buyers the opportunity to buy directly from them, including – to some degree - installation and support. Buyers also have the option to buy from a local authorized dealer, who will often represent a number of different manufacturers.

When choosing a manufacturer, this could come down to a matter of brand preference. However, when looking at some of the major copier manufacturers (like Canon, Xerox, Lexmark, Konica Minolta and Ricoh), consider researching accolades from such organizations as Buyers Lab Inc. A division of Keypoint Intelligence, BLI provides information and reports on the imaging industry regularly.

A little clarification on some misconceptions on buying direct:
Common misconception #1: Particularly for national organizations, a belief is that buying direct provides a service safety net. Many think that buying manufacturer direct provides better support, regardless of office location, that a local dealer network may vary greatly in level of service depending on location. Those concerns, however, cannot be validated without digging further into the level of support (number of technicians, level of expertise, metrics, etc.) that would be available to your business.
Common misconception #2: Buying direct saves on overall price. This, too, is largely unfounded. Often times a manufacturer's motive is simply moving inventory. In some cases, the Total Cost of Ownership isn't a component of truly understanding savings.
This brings us to the Local Authorized Dealer.
When exploring local authorized dealers, there are a number of financial and service/support-related items to investigate. From responsiveness, to service qualifications, to financial flexibilities afforded to you, copier dealerships can vary widely .

It's important to find a vendor that fully assesses and understands your unique print environment (the right device mix, right placement, right volume), but also works diligently to help you, ultimately, maximize your return on technology investment.
We'll investigate further below.
Factor 2:

Financial Considerations

Beyond the price on the dotted line, there are many financial matters to consider before signing. Among them:
Do they offer leasing and purchasing options?
Is there an in-house leasing program available? This often affords the buy flexibility in terms and a quicker resolution to leasing issues.
What happens at the end of your lease? What options exist, such as purchase, return, upgrade, or simply lease it again?
Does what the company is quoting you match your true business needs? If they haven't thoroughly assessed your current printing volume and trends, likely not.
What is the cost of a maintenance contract? What does it cover and how long does it last?
Factor 3:

Service and Support Considerations

When a copier or printer is down ... and trust us, regardless of manufacturer, they WILL go down at some point ... the most pertinent question is a simple one: "When will we be back up and running again?"

A down copier, after all, can quickly bring workflow to a halt. Here are things to consider when choosing your copier-company-to-be:
How long does it take them to respond to service calls?
Likewise, what is their Resolution Time and First Call Completion Rate?
Are they measuring these service performance metrics – can they PROVE them?
What breadth of experience do their technicians have (IE, do they have advanced certifications to back their service knowledge?)
What's the copier company's Net Promoter Score (NPS)? NPS, which measures customer loyalty on a 1-10 scale, is considered the gold standard in customer experience metrics.
In the end, choosing the best copier company near you requires a little due diligence, as well as a list of questions for your prospective partner. But it's an important task — one that will ultimately drive your business workflow to a more effective level, and one that will help you maximize your return on technology investment.
At Datamax, we provide the kind of innovative thinking that maximizes business processes and empowers customers with the freedom to focus on their forte— managing their business, not their technology. Click below to start your journey with a Datamax Print/Workflow Assessment!