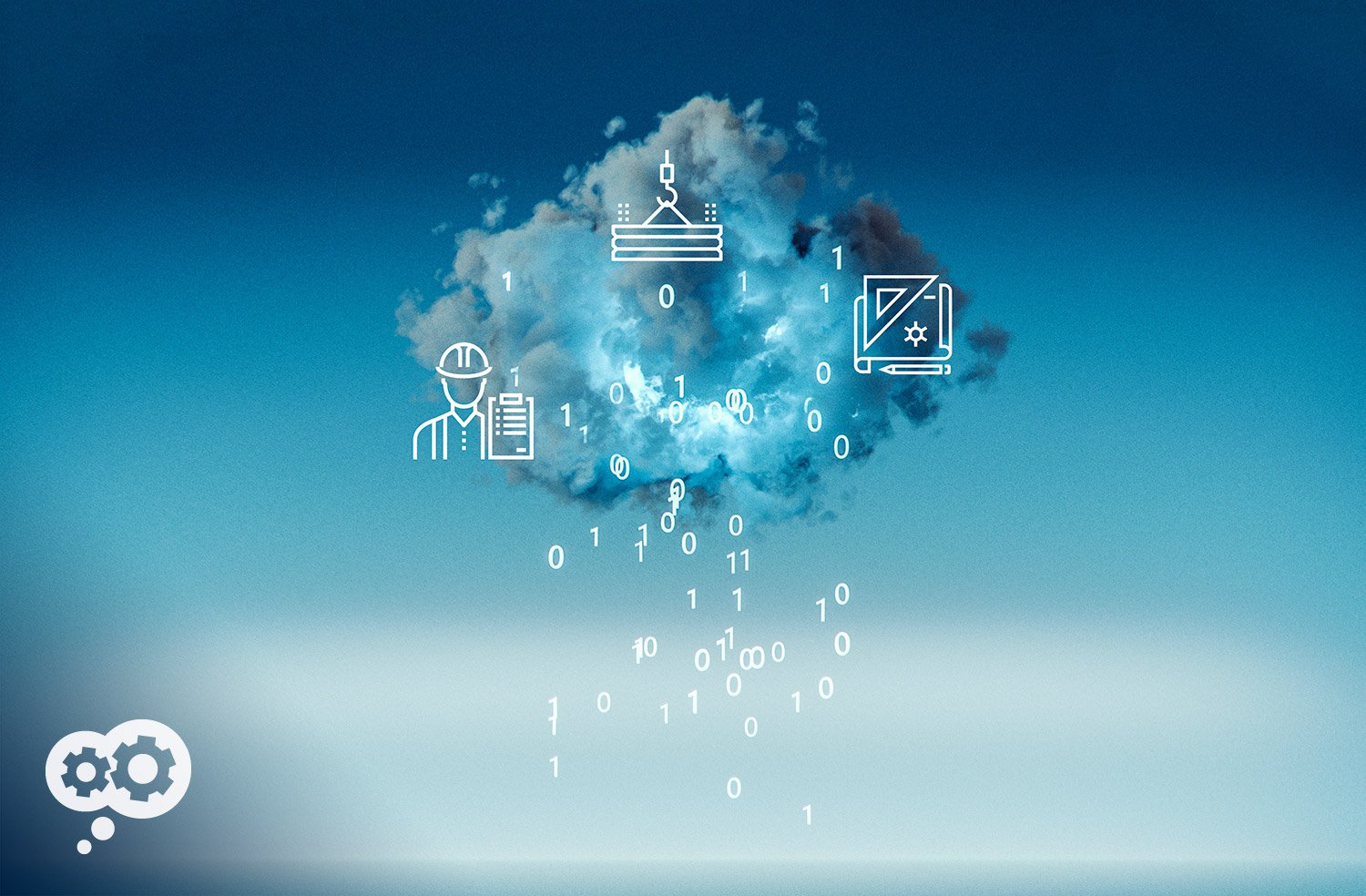 How efficiently does your firm access and share key documents, both internally and externally? In the office and out in the field? When it comes to high-speed collaboration, could your head be in the clouds?
"We've had a change of plans."

Whether those words are coming from the pilot pre-take off or the marketing department hours before a large-scale proposal pitch, they're rarely welcomed. The phrase stirs up both anxiety and a need to swiftly shift one's mode of thinking.

Architectural, engineering and construction firms, of course, deal with those words regularly - beginning with blueprints and continuing on the construction site. New versions of plans may be issued multiple times on a monthly, weekly, or even daily basis. Core document updates, such as floor plans, change orders, or materials specifications evolve, and all parties need access to the most up-to-date set at any particular time.
Often, the people out in the field are the last to know.

Each spring, an average of 2.1 billion birds will cross the entire length of the Gulf Coast as they head north to their new breeding grounds. Likewise, flocks of businesses – both large and small – are migrating to the cloud to reach higher technology potential. According to a Sept. 2018 Gartner report, the cloud tech services market is projected to grow 17.3% ($206 billion) in 2019, up from $175.8 billion in 2018 and by 2022, 90% of organizations will be using cloud services.

The AEC industries' challenges are not unlike those across other vertical habitats. These companies live by a constant schedule. Maintaining established timelines while securely distributing all available content and resources – as quickly as humanly possible - is the key to survival.

How efficiently does your firm access and share key documents, both internally and externally? In the office and out in the field? When it comes to high-speed collaboration, could your head be in the clouds?

Cloud-based content management solutions like Box can quickly transform the way you work.
3 Ways Migrating to the Cloud Can Build Better AEC Collaboration:
1. Organize Your Collaboration
From HR spreadsheets to engineering specs to material status reports, having a single, well-organized system of sharing information undoubtedly keeps everyone on track. This applies both within a single firm's team and all other external parties involved.

Solutions like Box provide architects, engineers and contractors visibility into project progress. Use one central hub to upload, preview and comment real-time on photos, CAD/CAM files and BIM files. Access those unusually large files (blueprints, CAD drawings and key specs) effortlessly, without clogging the inboxes of your co-workers.
2. Centralize Your Collaboration
Cloud-based content management not only unifies people, information and applications together in the cloud – it gives IT departments the tools they need to match the tightness of security with the speed of collaboration.

With Box, firms can centralize IT management with stable security and administrative protocols. When unsatisfactory internal IT infrastructure exists, employees often are left to their own devices. Literally. If users have a bad experience, they're much more likely to abandon IT-sanctioned solutions and turn to insecure consumer tools.
By creating a seamless – delightful, even – user experience, IT managers can trust security measures are being fully adopted by employees and can better manage their security environment.
3. Mobilize Your Collaboration
Change of plans? Those out in the field shouldn't be the last to know.

Mobile devices are everywhere in today's work sites. With the ability to swiftly share key documents from any device, from anywhere, any time, real-time changes are visible to those in the office and on the go.

With solutions like Box, changes in the office appear in the field as well, via mobile device. Likewise, workers can use Box Capture to snap photos and videos of work sites or safety hazards, sharing securely to necessary colleagues.

For architectural, engineering and construction firms looking to collaborate more effectively, cloud-based content management can help you build better together. Is your business tired of stalling out on your collaboration practices, considering a migration to the cloud? The sky's the limit.

Interested in learning more? Start with a Datamax Technology Assessment to begin exploring how the cloud can transform the way you work!