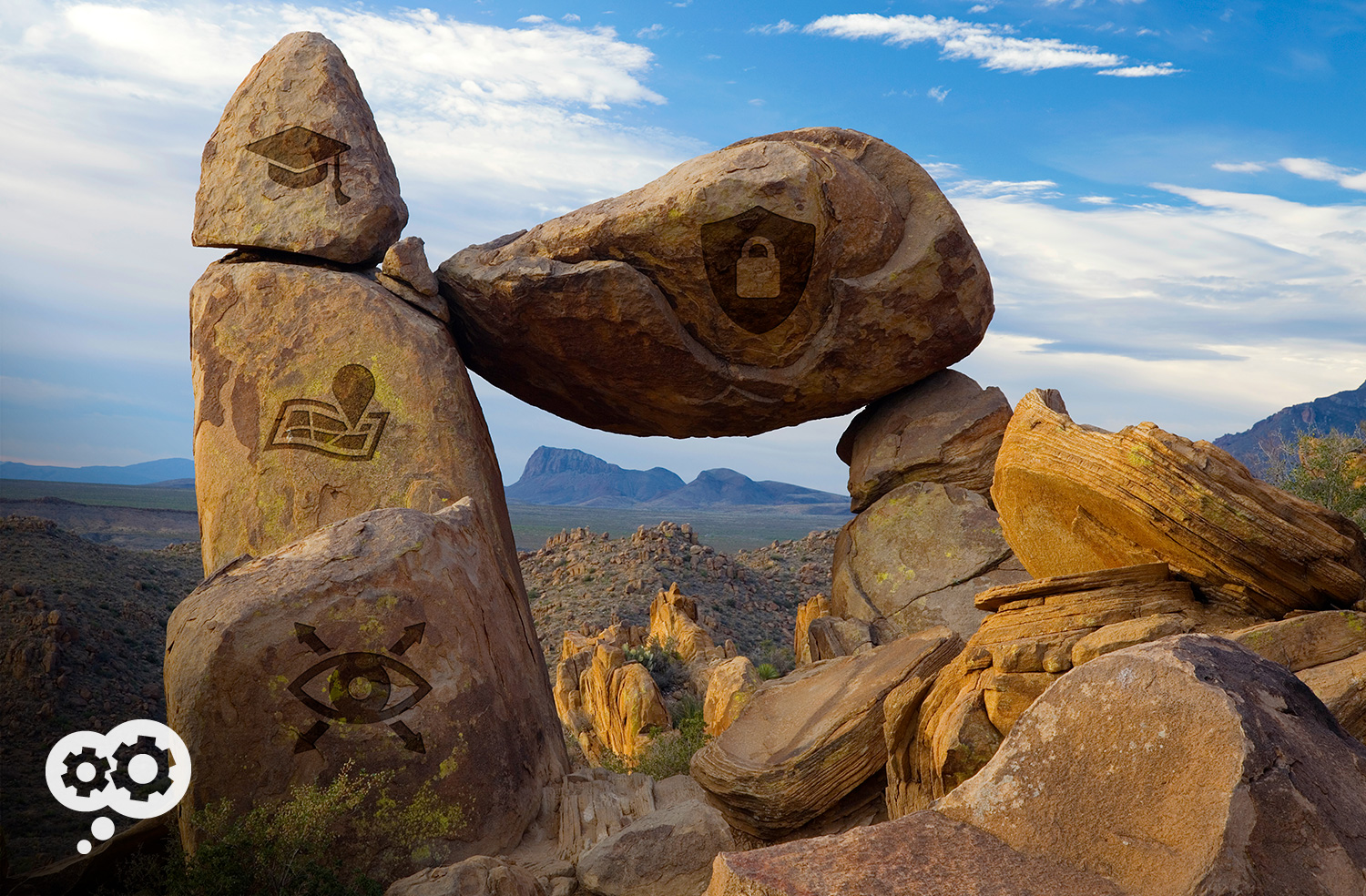 The risks associated with traveling the vast cybersecurity landscape unprepared? It's bound to be overwhelming. Achieving balance is essential.
Traversing a national park bigger than the state of Rhode Island? It can be awe-inspiring, if not a bit overwhelming.
Rugged yet beautiful landscapes greeted us everywhere we turned, including, notably, Balanced Rock in Big Bend National Park. The trail leading to to the rock formation was filled with scarce, dusty desert floor surrounded by piles of boulders; the path was difficult to follow if you weren't paying attention. But the rewards are worth the careful navigation – a huge boulder balanced and suspended overhead by two others, but also, just underneath it, a beautifully framed window into the distant mountains.