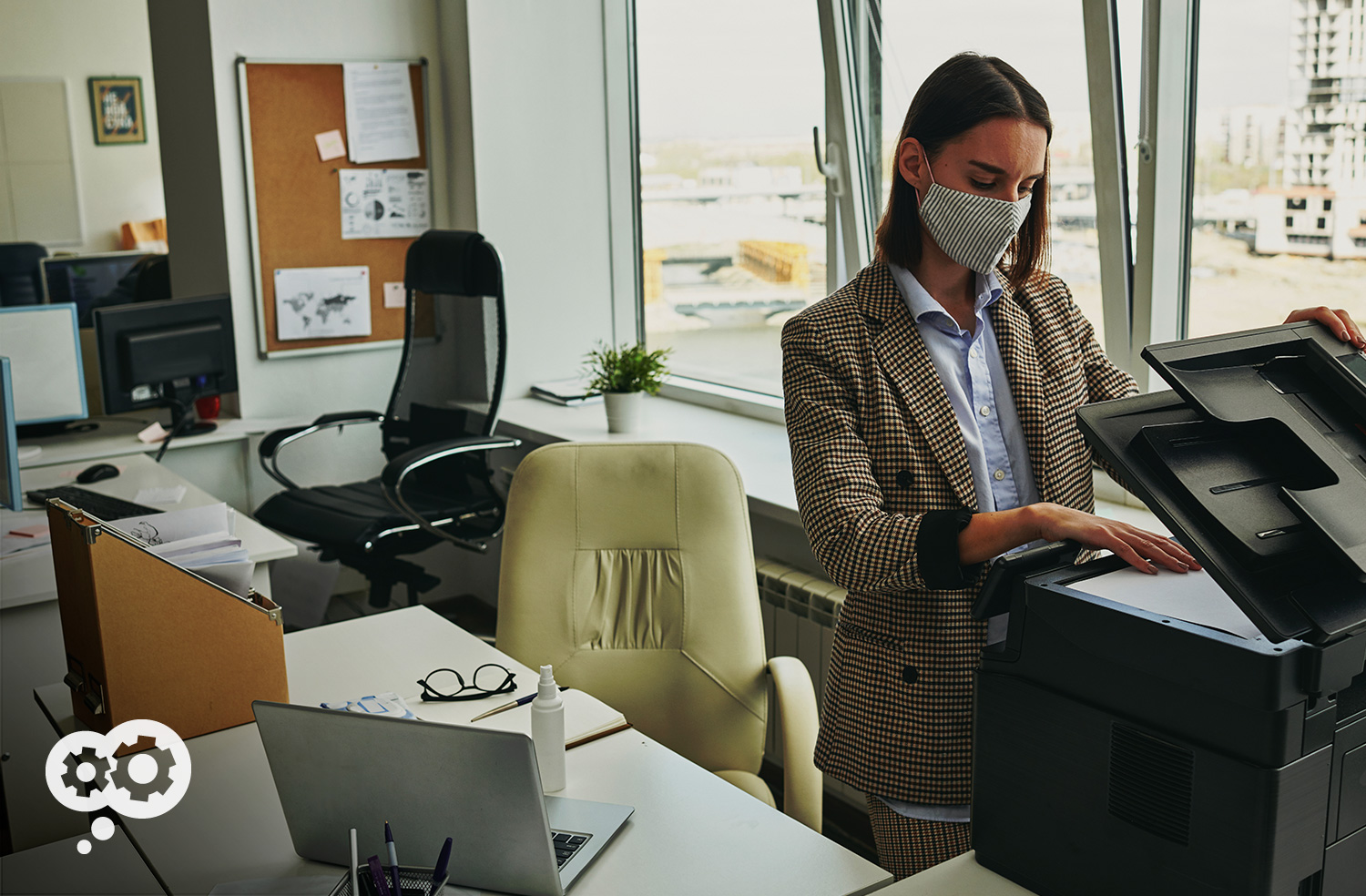 How do you know that your office equipment service provider is taking all the necessary preventative measures? How can you ensure that they are not potentially raising the risk of COVID-19 infection inside your workplace?
Copiers/MFPs sitting dormant for a good stretch of time are often overdue for service.
Rollers go flat, causing jams. Corona assemblies get ozone built in them and print quality takes a hit. Typically, preventative maintenance visits prevent occurrences like this, but throughout the pandemic, these routine check-ups have inevitably become scarce.