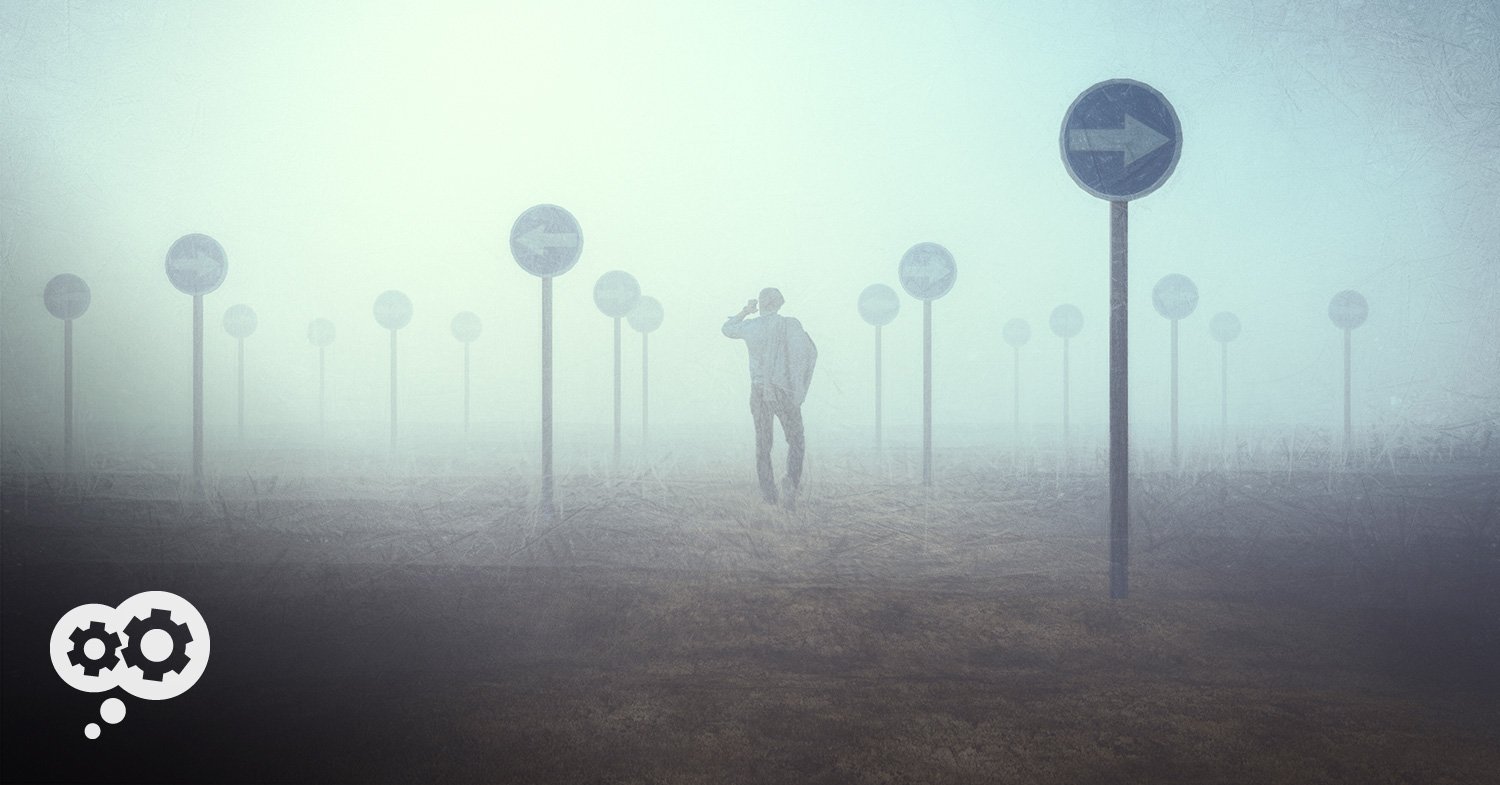 For many organizations, the idea of moving infrastructure to the cloud is equally intriguing, yet covered in a fog of questions and uncertainties. Even more so, print is one of the last basic business technologies to move to the cloud.
A cloud of fog suspended along the earth's surface obscures visibility, making the path ahead uncertain and potentially dangerous.
Cloud migration is an undeniable trend. Flexera's "2020 State of the Cloud Report" says that 93% of enterprises use some form of multi-cloud services, up from 84% in 2019. The COVID-19 pandemic and ensuing Work From Home mandates only rushed the migration for many. But for many organizations, the idea of moving infrastructure to the cloud is equally intriguing, yet covered in a fog of questions and uncertainties. Even more so, print is one of the last basic business technologies to move to the cloud.
In general, cloud migration is the process of moving a company's assets, applications, and services either partially or entirely from an on-site server into the cloud. As legacy infrastructure becomes antiquated, it can become vulnerable to security issues and inadequate for workflow demand.
How could you benefit from cloud-based print management? Every business is unique. Some print infrastructure is best kept on-site, others are more than ready to move to the cloud, while some businesses are best served under a hybrid approach.
No matter the scenario at your organization, it's best to first clear the fog.
6 Questions to Ask When Considering Cloud-based Print Management:
1. What OEM printer brands are supported?
Many print control/tracking solutions are vendor neutral, while others are specific to brands like Canon or Xerox. Find out first if your fleet is supported.
2. What features are supported by the cloud solution?
Consider the following categories under a cloud-based offering.
Print management
Secured print / follow me print
Print from cloud / Mobile print / guest print
Universal print queue management
Print job delegation
Print and copy accounting / Reporting
Cost centers and budgeting
Device management
Email device notifications
Device overview and status widgets / dashboards
Meter readings
Scan management
Secure document scanning
Advanced scanning (automated batch scanning)
3. How are users created or identities managed in the print management software?
Solutions such as uniFLOW Online do not provide their own identity management but, instead, accepts login credentials from multiple identity providers. Credentials from Microsoft Azure Active Directory®, Active Directory® Federation Services, or a locally hosted Active Directory® can be enabled for login.
The security benefit here? uniFLOW Online does not store any user passwords, but DOES recognize any passwords changes or user additions, assuming the customer's own local Active Directory is connected.
4. Where is the print data stored? Locally or in the cloud?
This becomes a matter of preference. Having a print data stored in the cloud could bring accessibility benefits (moving from device to device with jobs) but potential security vulnerabilities. Visit with a subject matter expert to discuss your specific workflows and what security risks may exist under both scenarios.
5. Does the solution offer a hybrid approach?
Many businesses benefit from a "hybrid" cloud and on-site approach. With built-in hybrid technology, facilities to blend a solution that satisfies a particular technology landscape ... essentially, plug and play without constructing arduous workflow scenarios.
One example? If you are one enterprise with multiple locations and the headquarters owns an on-premise system, those satellite offices can be moved to the cloud and benefit from a lean, easy-to-manage IT infrastructure.
5. What data centers are used to host the cloud solution?
This is an essential high point question and number one concern for any IT administrator.
Are they down the street, or at a hosted Microsoft Azure data center? A hosting site like Azure will respect data sovereignty and achieve necessary compliance measures by storing regional customer data within the area it is collected.
Considering cloud-based print management? Consider Datamax. We'll help help you gain that control, and competitive edge, by introducing uniFLOW Online. Get started with a Print/Workflow assessment today.
3 Advantages of Cloud-based Print Management:
1. Cost Savings.
On-premise server hardware and maintenance is expensive – so are application updates and licensing costs. A cloud-based solution becomes decidedly advantageous for businesses who do not wish to invest in, manage, or maintain local servers.
2. Flexibility/Scalability.
The pandemic presented the perfect case for a cloud solution, with the ability to deliver applications and services to employees anywhere at any time, even at home. Likewise, the cloud offers the ability to swiftly scale services up and down based on current needs.
3. Security.
Print environments are increasingly complex – multiple network-connected devices often connected to multiple on-premise servers. The ongoing need for security updates can be cumbersome, if not susceptibility to security risks. A trusted cloud print solution can provide resilience and security already built into the services.
Are you considering the cloud as a valuable resource for your Print Management strategy? From printers to the processes behind the print — we've got print covered and controlled. Click below to get the conversation started!