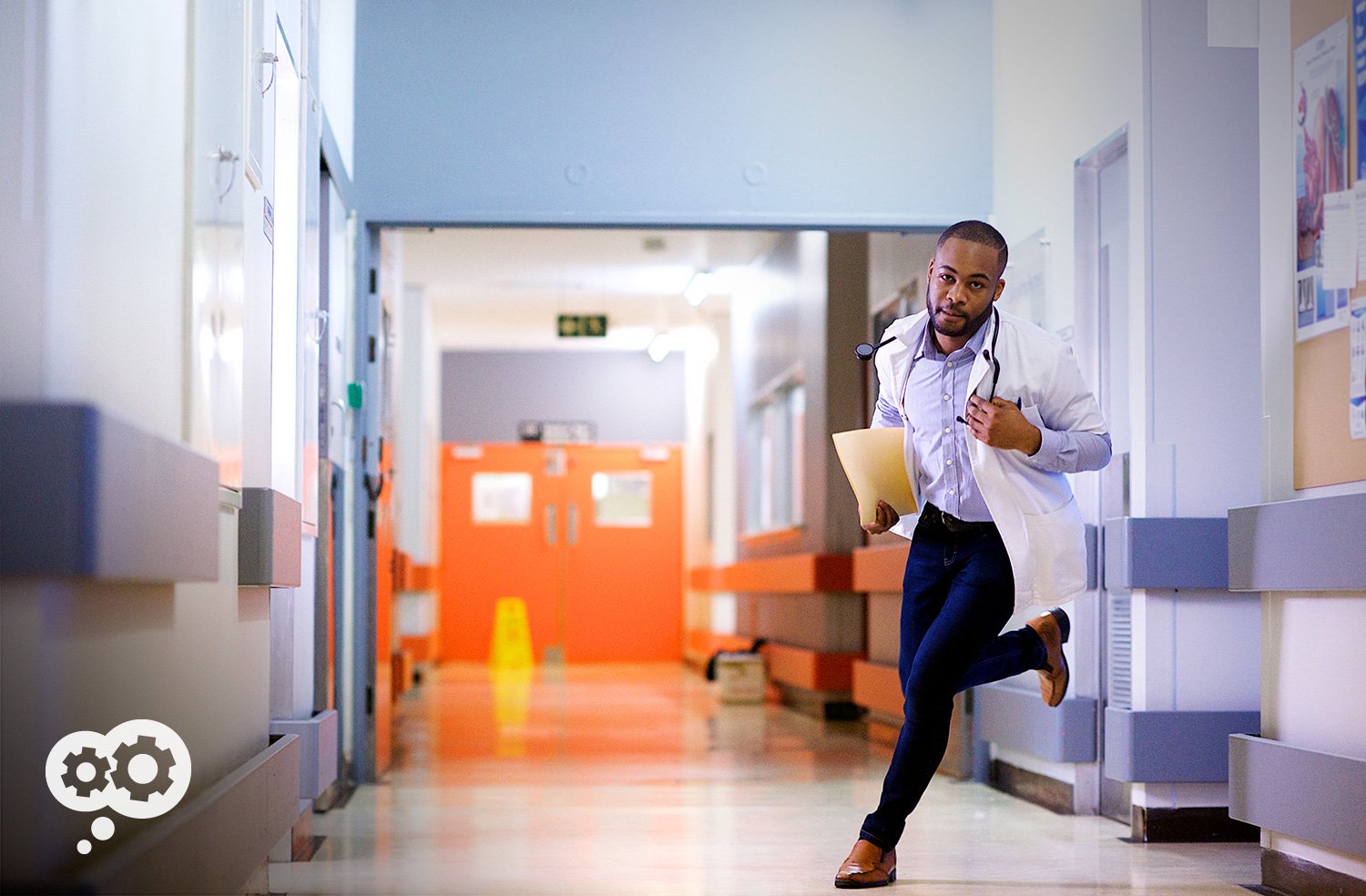 With growing compliance pressures, and as facilities grapple with ways to be more productive, healthcare organizations need to easily and efficiently send authenticated documents without disrupting their existing workflow processes.
First, a few fax facts.
The first ever transmission of an image over a wire was performed by Alexander Bain on an experimental fax machine in 1843.
A survey done by IDG research found that cloud faxing is used for 31% of total faxing activity today among companies that have implemented the method, with that number expected to increase to 71% over the next three years.
According to IDC's fax survey, 90% of respondents indicated either that their organization had already integrated fax with other technologies/applications or were evaluating options to do so.
For all the astounding advancements made in medical technology, when it comes to sharing protected health information (PHI), many healthcare organizations today still depend on a technology that reached its peak by the end of the 20th century.
Fax, for all intents and purposes, remains the industry standard in the way medical facilities share patient information. GPs, nurses, surgeons, and hospital administrators everywhere are still placing physical medical records in a tray, dialing a number and sending patient information via analog fax line.
With growing compliance pressures, and as facilities grapple with ways to be more productive, healthcare organizations need to easily and efficiently send authenticated documents without disrupting their existing workflow processes.
Just a few issues with traditional faxing in today's medical workplace:
The audit trail is cloudy at best,
Traditional faxing can be inefficient and prone to human error,
Let's face it .... paper documents tend to get lost.
Is it time for clinics, hospitals, and doctors' offices to face the fax? Time to cut the analog phone line and expedite the point-to-point send process?
Digital faxing, or utilizing the advantages of a modern fax server, could be an option.
What

is Digital Faxing?

Digital faxing is a fax solution for industries (like healthcare) who rely on physical documents but need them to integrate with a digital environment. By utilizing a fax server application, users can create, send, and receive paperless faxes on their computers, accelerating and securing the age-old exercise of facsimile.
What

are the Benefits?
Enhanced Security:
HIPAA regulations prohibit physical documents being accessible to other patients or the public in an open environment. Wherever paper forms are being left on trays across facilities (provided it's not a locked room), HIPAA violations are looming.
As mentioned above, paper documents simply tend to get lost. And the audit trail can be murky.
With a fax server, IT departments gain full visibility into who is accessing faxing capabilities, what's being sent, and where it's going. A well-defined audit trail and reporting make it easy to provide proof of compliance.
Higher Efficiency:
Put simply, with a fax server you have much better control of information. Digital fax integrates with email and desktop applications for fast and easy e-faxing in familiar user environments.
Inbound faxes do not have to be output unless the recipient chooses to print. Users can access address books, just like they would like they would on a copier. Users can send to email, send to print job, print directly to, say, an MFP at the nursing station on the third floor.
Solid Integration:
For paper-based records yet to be digitized, solutions like RightFax support faxing from multi-function printers (just without the fax line). For electronic records, many organizations fax directly from their EMR or EHR, eliminating the need to print records while keeping a complete audit trail of sent information. The types of faxing that might be done from within EMR/EHR systems include:
Sharing PHI for patient care coordination
Health Information Management, such as legal medical records
Sending prescriptions
Referral or thank you letters to physicians
Result notifications
Transcriptions, including letters
What

are Considerations to Make?
Cloud, Onsite or Hybrid:
Whether you utilize a cloud-based, onsite, or hybrid environment should be discussed with your technology partner. In hybrid fax deployments, the fax server software resides on-premises, while the fax transmission is provided as a cloud service.
If building an onsite Fax Server environment, evaluate your long-term ROI to justify costs and potential savings.
Location, Location, Location:
Is your facility in a rural environment, with DSL Internet? What's your bandwidth potential? While a fax server will lower telecommunications costs by consolidating phone resources, it's important to consider bandwidth capabilities. Without capable Internet capabilities, it will be counter-intuitive to incorporate a fax server into your workflow. It simply isn't justifiable. Speak with your technology provider about assessing Internet capabilities.
Are you ready to upgrade an industry standard at your healthcare organization? With digital fax, you can expedite efficiency and lock down compliance and security challenges that come with traditional facsimile.
Check for Integration Issues.
Not all fax server solutions are created equal. Will your critical applications integrate with your potential fax solution? Likely, yes. But first have a trusted technology partner perform an assessment of your current working environment to help determine whether your applications can integrate with a cloud-based fax solution.
Ready to face the fax? We'd love to visit with you about ways you can adequately secure and accelerate the transmission of patient information at your healthcare organization.