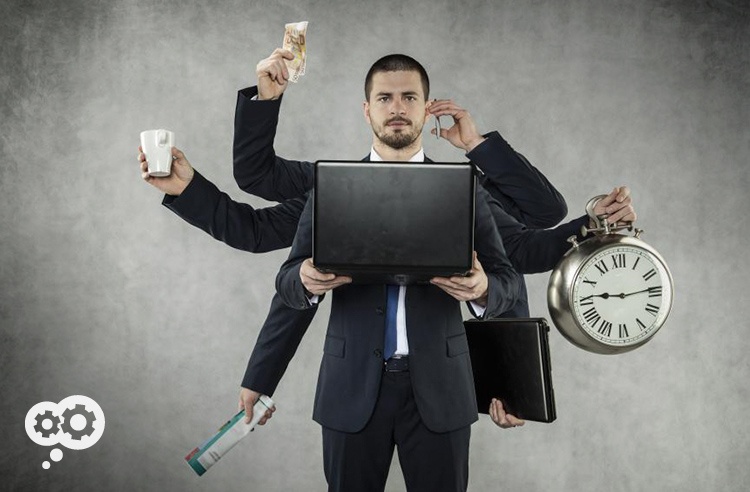 These days it's almost impossible to be one-track minded or single-focused. We're all multitasking, responding to emails while we eat our lunch or working out while we catch up on the day's news. We have high goals to achieve in our businesses and no time to waste. Sometimes this multitasking hurts our productivity, but we know that it's a necessary part of 21st century business life.
Allow us to introduce you to a multitasker that truly earns the name: the multifunction printer. Like you, the multifunction printer puts in long hours and handles heavy workloads with ease. It can withstand the stress of constant activity. The multifunction printer was made to multitask, perfectly tailored for the modern world. And it's the perfect companion for the driven business professional.
A multifunction printer for every need
Whether you own a small business or work for a large firm, there's a multifunction system for everyone. At its most basic, a multifunction printer does the work of two or more machines, usually combining the capabilities of a copier, fax machine, printer, and scanner.
These printers are the workhorses of the office, combining a sleek design and manageable footprint to serve as the hub for your entire office's document needs. Many models feature impressive processor and memory power and network capabilities. And when time is a commodity in short supply—as it often is in the business world—you can rely on the fast production speed of your multifunction printer.
Many multifunction systems come with wireless capabilities, an attractive feature for the busy professional. If wireless isn't a deal breaker for you, you can choose an Ethernet option for hardwired network access. The multifunction printer's ability to work with your network for fast and easy connectivity make it perfect for the modern business.
To get the most out of your multitasking, invest in a multifunction printer. Contact Datamax today to find out more.