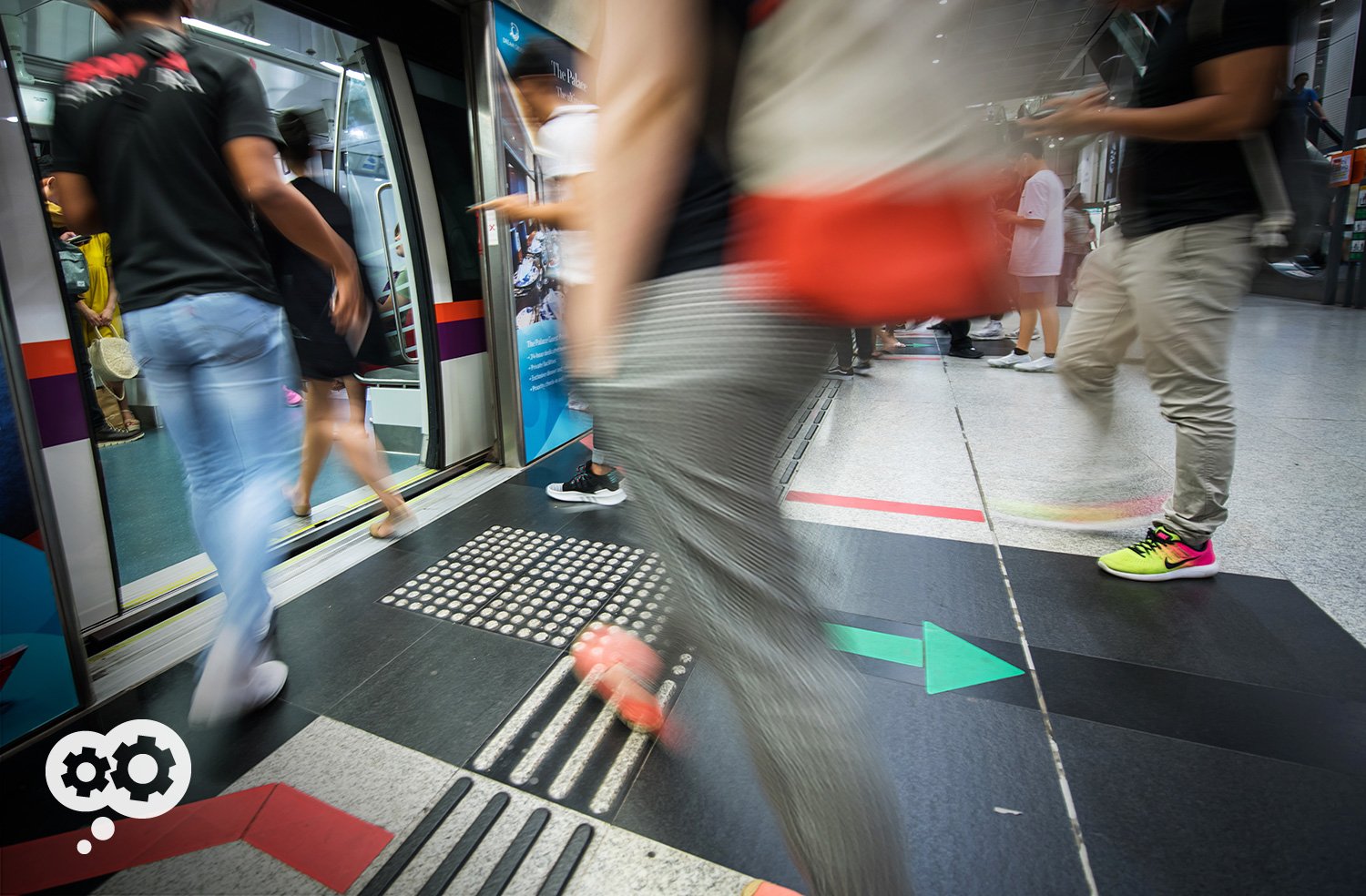 In working with your partner, how successful is implementation of new technology? Is there a Change Management Methodology that gets every employee on board safely? Or just a train wreck?
Woodrow Wilson once famously said, "if you want to make enemies, try to change something."
Funny, but for IT managers or business owners implementing an MFP fleet or IT-related onboarding process, perhaps a little too close for comfort.
Most employees, by and large, fear change. It breeds unfamiliarity, which breeds anxiety. There's a certain coziness in knowing which copier/MFP you're walking up to, what applications you're logging into and how you interact with specific devices throughout a workday.
But fine-tuning IT infrastructure or right-sizing a fleet to control output costs always involves change.
Implementing the change necessary for growth and higher efficiency, and of equal importance, getting all employees "all aboard" the engine of change - can come at a high cost if not executed without a specific plan.
But a reputable technology partner thinks bigger. They have a change management method already in place, beginning with an assessment of the current infrastructure and continuing through education well after the implementation is complete.
5 Must-Haves for Getting Employees On Board with Onboarding
1. Engagement
Active executive management and stakeholder engagement and support during the assessment justifies and clearly communicates what changes ahead are necessary – and why - moving forward. It's also crucial to engage endusers who routinely gather and understand required information and processes, to discuss workflows and identifiy possible weakness or redundancies.
2. Deliverable Findings
After assessment data is collected, a technology partner should review, validate and collaborate with client(s) regarding professional recommendations, cost estimates and next steps.
3. Promotion
Whether the campaign is conducted via collateral or simple email communication, promotional content helps employees the understand the reasoning behind it – a more responsible way of printing, a more secure IT environment – and that the change is a benefit not only to the entire organization, but on a personal level as well.
Your technology partner should promote such a campaign so that the folks directly affected by the sudden change feels although they are a part of it.
4. Feedback
Communication between partner and client should be two-way. This helps identify program and application blind spots, solicits performance information and grass-roots recommendations for ongoing project optimization. It could be a feedback survey. It could come up organically during a regularly partnership review.
But it's to everyone's advantage that the end-user's voice is heard throughout and beyond the technology roll-out.
5. Education
End-user education is a powerful cure for overcoming change.
On-site training should include full equipment overview, basic and advanced operations, as well as troubleshooting and maintenance tips. Training staff should ensure account users overcome new technology anxiety, acquire full functionality familiarization, and enhance technology productivity.
But here's the key: Your partner should commit from the very beginning to develop a training schedule with end users. Ask for an initial training schedule before the onboarding ever begins.
---
In working with your partner, how successful is implementation of new technology? Is there a Change Management Methodology that gets every employee on board safely? Or just a train wreck?
Overcome onboarding anxiety by partnering with Datamax. We'll remain hyper-focused in implementing your technology, from discovery to delivery to dedicated training. Intrigued? Let's visit!