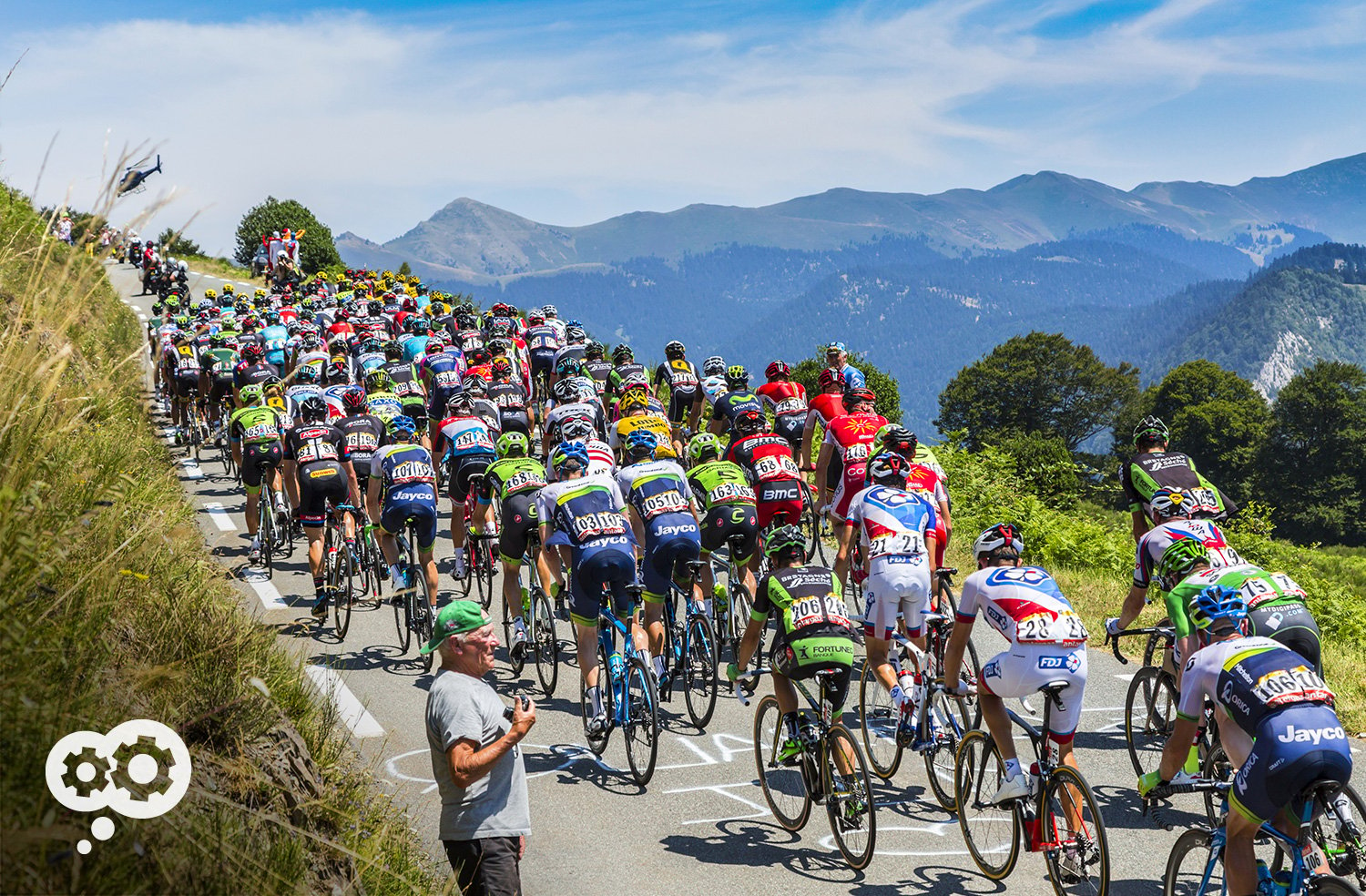 Here's a step-by-step (or stage-by-stage) approach to getting the most out of your new cloud communications system—with a fast roll-out and zero downtime.
Depending on the age of your business phones and current technology infrastructure, moving to a cloud-based communications system can seem like a daunting task. A complete uphill climb.
It doesn't have to be.
Consider the Tour de France, noted by many as the most grueling endurance sporting event on earth. One former rider, Michael Barry, describes his regimen to prepare for the Tour: "The training sessions are broken down: structured intervals and specified intensities, hours in the saddle, and the terrain of the route."
Adding a methodical approach to the transition to your phone system can certainly make the daunting seem very doable.
The first step on the road to success is removing risks by choosing a service provider with a proven track record. Look for a partner (not just a provider) with a robust network and many satisfied, better yet, raving business customers.
Also look for access to easy-to-use tools, expert advice, and relevant-class training and support. And don't forget, most companies don't move to the cloud for just a more cost-effective version of their old system. They want more—everything a modern communications and collaboration system offers. Look to a good service provider to advise you on exploring some bigger goals, so the cloud can transform your business.
Here's a step-by-step (or stage-by-stage) approach to getting the most out of your new cloud communications system—with a fast roll-out and zero downtime.
1. Initiate a quick business/technology assessment:
How many lines will you need?
How many locations do you have, and do they need to connect?
How do your employees communicate now—are they mostly in the office, on the road, or in home offices?
What types of devices do they use (phones, mobile devices, fax machines, conference phones, special lines for customer service or sales, etc.)?
What's your budget for new phones?
2. Decide on your goals for the new system:
Do you need support for mobile and distributed employees and consultants?
Will you want an auto-attendant, call groups, hunt groups, and call routing?
Do you need fax functionality?
Will your business benefit from the latest collaboration features like video and audio conferencing, web meetings, voicemail to email, team chat, and cloud file sharing?
What's your timeline for rolling out the whole system?
3. Perform a cloud voice readiness assessment:
Do you have sufficient bandwidth from your ISP and internet connection?
Do you have a LAN with Ethernet connections at everyone's desk?
Is your company's existing data network ready for voice, or will it require upgrades such as a voice-quality router to support excellent call clarity?
Do you have good Wi-Fi performance in buildings? (The service provider should provide a free tool to monitor performance, which helps to avoid wasting time looking for the source of problems elsewhere.)
Most important, find out in advance if your service provider or dedicated service advisor provides quality 24/7/365 support to help with the steps above.
4. Identify number porting capabilities:
Be sure your service provider can help with number porting, including temporary numbers to ensure zero downtime.
Make sure they offer access to true local numbers, not just "VoIP" numbers.
Find out how they handle toll-free numbers—if you need one or if you already have one and want to keep it.
Moving your business phone system to the cloud can offer significant cost savings over a traditional phone system as well as enhanced features that your employees want and reliability your customers expect.
Do your research and choose your provider with the answers to these questions in mind!
Editorial Image Source - iStock Photos: Col D'aspin, France - July 15, 2015: The peloton climbing the road to Col D'Aspin in Pyrenees Mountains during the stage 11 of Le Tour de France 2015.