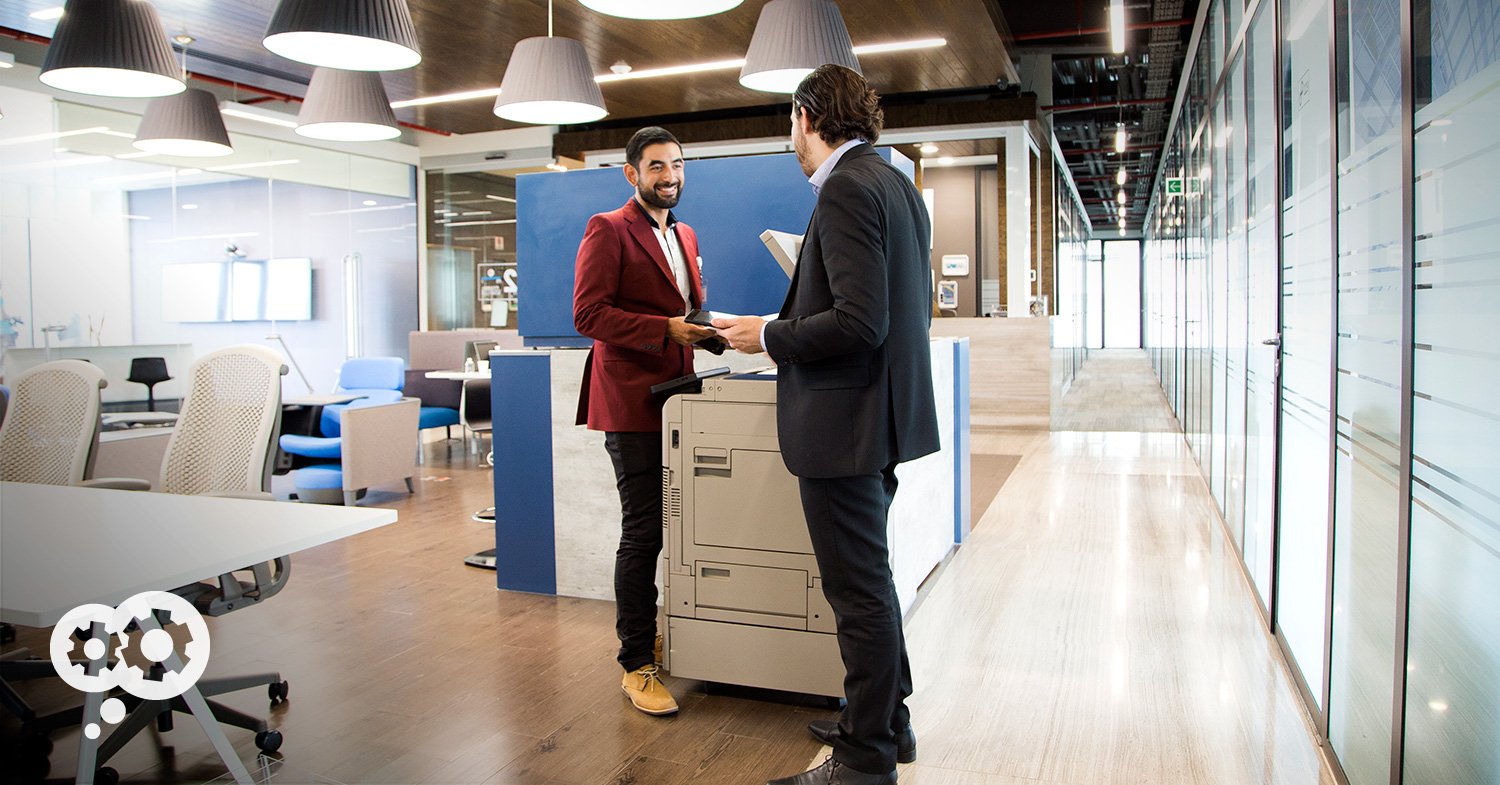 Securing your print comes down to understanding – and protecting – your jobs throughout the entire print lifecycle.
Cyber security is an ever-growing priority for businesses year after year. Nearly nine in 10 IT decision-makers in North America expect their organization's cybersecurity budget to increase (by as much as 50 percent!) in the next 12 months, a recent Kaspersky survey found.
But even so, some of the biggest (and most obvious) risk factors could be sitting on your copier or printer's paper tray right now.
Secure Print is an oft-overlooked security measure that IT personnel and business owners neglect. Print systems are complex. They span multiple devices, networks, and operating systems, and they process confidential, sensitive data every single day.
And cybercriminals (both internal and external) are taking advantage. According to Quocirca, 66 percent of IT decision-makers reported a print-related data loss in the past year. Ask yourself. Do you have:
Users printing sensitive material that could be misused in the wrong hands?
Users who are sometimes unsure what device they are printing to, or worried someone might pick up their job accidentally?
Strict compliance requirements based on your specific industry?
Securing your print comes down to understanding – and protecting – your jobs throughout the entire print lifecycle. With a Print Management solution, users can develop a unique peace of mind: From the moment a user presses 'print,' to when the paper hits their fingertips, end-to-end print security ensures proper protection.
Let's take a closer look at that lifecycle.
Before It's Printed:

Authentication and Access Policies

A Print Management Solution requires users to authenticate their account before accepting any print, copy, or scan jobs.

Once logged in successfully, users can have different access based on the administrator's settings, making sure they can only do what you approve – whether that's printing to certain devices or making color copies. This means you won't have guests printing without your knowledge, or known users taking actions you don't prefer.
While It's Being Printed:

Secure Print Release

Secure Print Release, is a valuable feature. It places print jobs in a holding state until the user authenticates at the printer or multi-function device (MFD) and releases the job. Login methods could be a mobile phone, pin code, swipe card, or username and password.

And with features like Find-Me Print, My Print Anywhere, Print Release, or FollowMe Printing, users don't even need to select what printer the job goes to; they just press print, walk up to any device they like, authenticate and the job is printed.

Not only does authentication guard against potentially sensitive material sitting on the printer tray, it also helps minimize waste by holding or even deleting jobs when they're not retrieved at the device.
After It's Printed:

Watermarking and Audit Logs

Generally speaking, users are motivated to print responsibly when there are traceable markings on each page. Watermarking enables you to add a phrase, username, timestamp, or even include a subtle yet unique digital signature which allows you to track the document's origin.

A Print Management solution offers a wide range of comprehensive reports that can be generated on demand, or automatically emailed to stakeholders on a daily, weekly, or monthly schedule. It also retains audit reports, logs, and archives of all transactions that have occurred in the system, so you can always review past print behavior or even view the exact document that was printed.

Tired of leaving print jobs behind? Concerned about security vulnerabilities that come with it? Let's discuss what Print Management can do for you. Schedule your conversation with a Datamax Print Specialist!
SOURCE: PaperCut