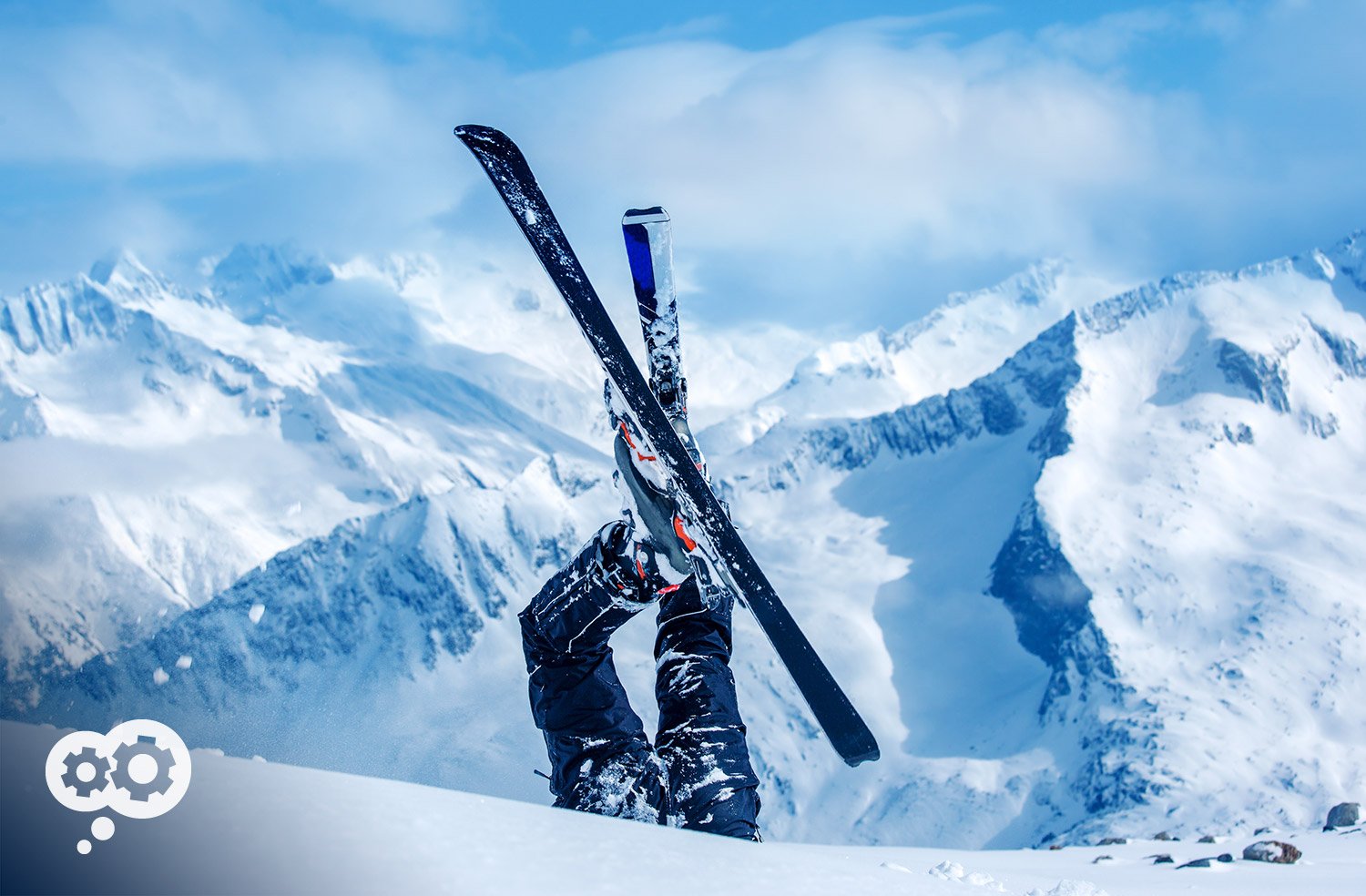 Web-2-Workflow introduces a new standard for streamlining and automating the production process from end to end.
It's anything but just another day on the slopes for today's print operators and managers.
This time last year, a Forrester Insights article predicted that 2018 would be "a tipping point in automation." Despite previous years of "doomsdaying" that automation would eliminate millions of jobs (predictions that proved ultimately wrong), the research firm concluded that "while reticence over workforce impact will remain, the age of the customer requires dramatically speeding up the revolution."
Forrester's prediction has largely proven true, as the automation tipping point has already arrived in the production print industry. The series of events that led to it? Customer demands paired with a vastly changing production environment. The solution? A concept known as Web-2-Workflow.
Just a few of the ways customers today are creating the automation tipping point:
Increasing customer demands
Faster delivery and lower prices
Shorter run lengths
Higher number of small jobs
Many different job submission channels
A Central Reprographics Department (CRD), or in-plant printer, is specifically faced with the dual objective of lowering costs (vs outsourcing materials) and maintaining control over all internal printed documents (from business cards to brochures to prescription pads to student folders), CRDs today also face an emerging challenge from executives: Maintain a productive enough print shop (more volume in the same amount of time) to justify not turning to outsourcing.
Print operators and CRD managers must figure out how to:
keep equipment running consistently,
eliminate distraction from handfuls of auxiliary tasks unrelated to production,
and hopefully grow their in-plant business in the meantime.
While many in-plant print facilities and commercial printers have embraced new automation solutions, from the pre-flight process to print job fulfillment, others continue reach their own tipping point as they observe the ever-changing print environment.
Still others, traversing a slippery slope of manually-driven processes and multi-tasking, risk an in-plant face plant in their day-to-day productivity.
The slopes continue to get more and more difficult to navigate. The demand for automation continues to rise if printers want to keep pace. The automation tipping point occurs when print operators and managers face the realization that fully automated solutions lead directly to less multi-tasking, and more actual production.
In other words, the future is now for production print. But as Carl Sagan once said, "you have to know the past to understand the present."
1. The Production Print Past: Pre-web
First, let's travel back into the production print past.
The traditional print operator wore many different hats. When a customer came in, he or she filled out a job submission ticket to get all the essentials related to the job: What medium? Full bleed? Any cuts? Time frame for completion?
The only problem? The printer almost never had all the information the first time. This often led to second (and third) conversations with clients to get all the necessary details before the job could be run. Once the job was actually run, it was on to fulfillment, shipping and billing.
It could be very difficult for the print operator to focus squarely on production. The CRD, specifically, feels direct internal pressure from specific departments based on a myriad of deadlines (ie that graduation program, the new healthcare pamphlet).
2. The Production Print Present: Web-2-Print
Along came the web. And this certainly made production print easier on the front end.
With the advent of email, operators felt minimal efficiencies (particularly for the client), as it was more efficient to get jobs into the shop. However, it failed to help with the transactional communications with client and print shop. On the back end, operators and their teams were still manually billing, shipping and communicating client needs as they came in. The print operator was still pulled in multiple directions, overall efficiency stymied by the ebb and flow of the individual workday (and client requests).
The emergence of web stores (web-2-print) has, again, offered customer-driven advantages and provides further automation on the front end. By submitting jobs through a web-2-print interface, a standard is created in processing the job. Within this process, the client can approve the materials without the need for a face-to-face meeting with the printer. Additionally, templates allow print customers to control brand management and content, as portions of a constantly used template can remain consistent throughout a series of print projects.
But what about the back end?
3. The Automation Tipping Point: Web-2-Workflow
Web-2-Workflow, a concept fueled by Canon's PRISMAdirect software, introduces a new standard for streamlining and automating the production process from end to end. It accelerates the process for the print operator from end to end, from order acquisition, pre-flight, made-ready, client communication, all the way to production and fulfillment.
Here are four automation advantages associated with Web-2-Workflow:
Automated Order Acquisition
No matter how jobs arrive – a supported webshop, email, via Microsoft Outlook plug-in, or walk up, print shops can process and manage them all in one integrated solution.
Automated Conversion, Preflight and Preview
Automatically convert native files to PDF format and pre-flight them. Preview each print job and request changes when necessary via email, all without leaving the software.
Automated Post-Print
Accounting and shipping information can be pushed directly into appropriate departments. Client is automatically notified throughout the process of the job. Automate invoicing and shipping information so that print departments just has to pack and prepare for shipping.
Automated Reporting
Analytic tools are available to determine what percentage of time the press is running, giving CRD managers actionable insights to help monitor control and build greater value in the operation.

Back to the CRD operator and his or her dilemma: "How can I keep my jobs running consistently, maximize my productive potential, and spend as much time as I can away from auxiliary tasks that don't immediately relate to production?"
With analytics tools available, the operator can better identify the productivity of the team, and better assess how to best utilize available resources. With such automation at work from end to end, he or she can get back to doing what they do best – production.
Are you a commercial printer or CRD that's reached your tipping point?
Are you facing increasing challenges running operations efficiently, while also trying to grow them? As print runs get shorter, more diverse, and coming from so many different submission channels, could you benefit from more streamlined production process from end to end? Let's talk!