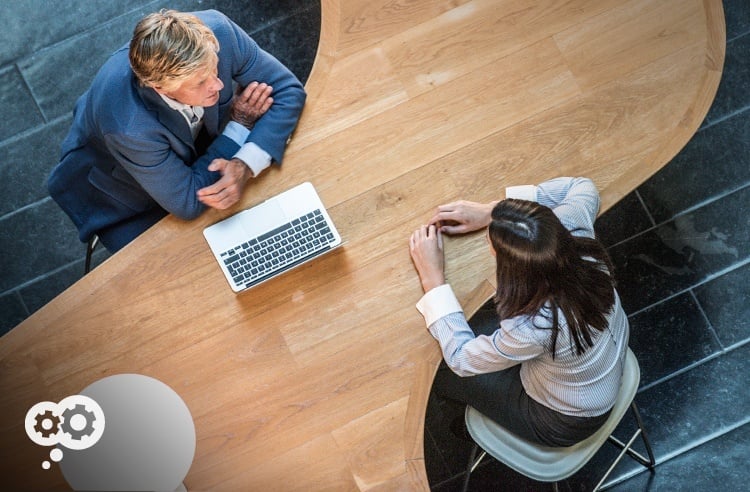 On every list of success factors or reasons for failure, you'll find communication.
You can have the best of times or you can have the worst of times when it comes to buying or leasing a fleet of photocopiers with a managed print service contract.
If you have the wisdom to carefully research your office equipment partner, you can look forward to years of hassle-free productivity.
If you foolishly take shortcuts and settle for any old vendor, prepare for years of lost days on the phone frantically trying to get your equipment to work.
The difference between wisdom and foolishness is communication. Only by talking to your potential vendors can you avoid long years of digital copiers that just don't seem to function.
Communication Matters
Communication is not just something you use to build relationships outside the office, it's crucial in business as well. It is impossible to live in this modern world and not have experienced poor communication when trying to work with someone. Everyone has felt the frustration that comes from delayed responses or no response at all. It can ruin your day, and it almost certainly ruins any potential business relationship.
Communication is more vital in tech matters than in almost any other field. If you've spent any time on Google or Yelp researching IT or copier vendors, you've found pages and pages of horror stories from failed projects. In every one of those missed opportunities, poor communication was a major contributing factor. On every list of success factors or reasons for failure, you'll find communication.
Research by the Project Management Institute shows that 55% of project managers believe that effective communication is the most critical element for becoming successful. Honestly, we are surprised it's only 55%.
Communication can make you rich too. The "Change and Communication ROI Study Report" by Towers Watson notes that "organizations with both highly effective communication and change management practices are more than twice as likely to significantly outperform their peers."
If you want to be successful and wealthy, there is no substitute for communication.
How to Avoid Mistakes in Communication
We believe in two things: Never, ever make the customer feel ignored, and always make sure they know who to talk about any issue they might have.
It's important to know what is reasonable to expect from your managed print services partner. Here are a few services that should you look for (and we just happen to offer):
Online self-service. The only thing better than talking to a customer representative is NOT HAVING to talk to a customer representative. Instead of talking to a representative, you can order supplies and submit meter readings with online forms. Using our Datamax ClientCONNECT Portal, you can create a personalized customer experience that will minimize representative contact while maximizing efficiency.
Don't worry; if you do need us, we're still just a phone call away.
Service rep experience and longevity. Another aggravation is reaching out when you need help and talking to an inexperienced rep who knows even less than you. We don't have that problem. Many of our copier service reps have worked with us for decades. They have seen almost everything and know how to fix all of it.
You call, people answer. When you have an issue, you'll get a sympathetic ear and a person knows the right questions to ask. Sometimes, our help desk folks can give you the information you need to fix the problem right away. If not, we pass your information to one of our skilled service technicians. You will then get an email with the name, contact information, and picture of the technician who will be helping you with your printer or copier issues.
Service response expectations. ClientCONNECT, aka our help desk staff, will give you a period of time when you can expect our service technician to arrive and help; a window of time that we will meet. Prior to his arrival, our service technician will call to let you know he is on his way. It takes us two hours and 37 minutes, on average, to get a tech to you. Not many IT companies have that sort of response time.
Onsite service consulting. Our service technicians aren't just going to show up and stick their heads in your copiers. They are going to sit down and talk with you so you can arrive at a solution together. Datamax service technicians don't rush because we encourage our people to fix the problem the first time with no need for a follow-up visit. Out of all our service calls, 92% are resolved in one visit.
Customer support depth. If we are lucky enough to be your partner, you will have two points of contact to address any contract and service issues. The first is your sales consultant. The second is our ClientCONNECT team. This means if you call our help desk you are going to get an answer, no matter what the issue is.
Service supervisor onsite follow-ups. Once you have had five completed service calls, a service supervisor will stop by to check in. Our highest priority is your satisfaction, and these check-ins are just one way to ensure you are getting the service you deserve.
Partnership reviews. We want to hear from you and learn how we can do better. Depending on the size and terms of the contract, we will meet with you at least annually to conduct a review of our partnership. These meetings cover everything from account management to current invoicing to ensure you are getting the most out of the relationship
Quantitative internal service performance analysis. Every month, our staff reviews our metrics tied to our response, resolution and first call completion rates. We do this to make sure we are living up to the high standards we set in our customer service level agreements (SLAs).
How we execute this nine-point plan varies based on each customer's contract and needs. We always prioritize clear communication, whether you just need a one-time repair of a copier or someone to manage a massive print fleet under a services contract.
That is all well and good, but the question is whether it works. So we asked our customers a simple question to get to the heart of the matter: Would you recommend us to a friend?
Their response is an overwhelming yes. On a scale of 1 to 10, we rank at 9.7.
Communicating with us will be a far better thing than you have ever experienced -- at least when it comes to your photocopier and multifunction copier needs.
If you want to learn more get our free eBook by clicking on the image below.