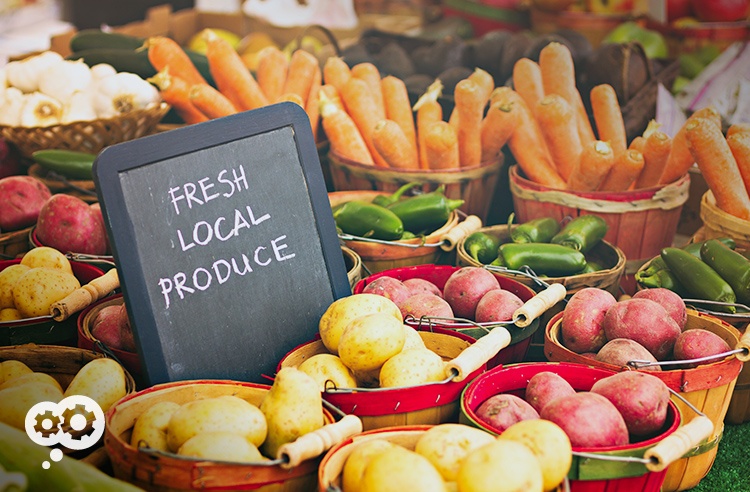 When you buy or lease your copier locally, y

ou'll get faster, immediately-accessible support for any technical or administrative questions. No one likes being bounced around!
Did you ever stop to think that buying a copier locally is like buying from your local farmer's market?
At a farmer's market, you get friendly service from people you know and fresh, locally-grown produce -- plus, you're helping local business.
The same can be said for buying a copier locally. You're not only contributing to local business; you're also getting a quality product with an instantly-accessible support team.

Advantages of Buying Locally
When you buy your copier from a locally-owned copier service, you're dealing with someone who isn't controlled by a corporate mothership. Of course, there's that gratifying "hometown feel" you get when you buy from neighbors rather than from a faceless corporation headquartered far away. From a business standpoint, however, there are advantages as well:
Your local dealer will give you more-personalized service and provide you with the best copier to fit your business.
You'll get fast, immediately-accessible support with billing questions.
When it comes to maintenance, you'll get fast, accurate service, which in turn will benefit your business. To save costs, manufacturer-owned dealerships often only offer the bare minimum in support and maintenance services; plus, there are too many decision-makers to deal with when it comes to repairs, updates, or replacements.
Local dealers can give you a wider array of options because they deal with multiple copier manufacturers. Manufacturer-direct will have one tool in the toolbox.
Purchasing Options
There are a few different ways to buy a copier (or a printer or scanner):
Through online sites such as eBay
Your local office supply store
Local dealers (like Datamax Arkansas)
A manufacturer-owned local branch
Obviously, we are Raving Fans of the third choice!
Time on Task
With football season already here, I'm reminded of a classic quarterback phrase "Time on task." This refers to the practice time quarterbacks spend in throwing to their receivers and learning how they catch and run their routes.
This kind of intricate teamwork is exactly what you find among the sales, service, and technical staff at a local copier service. They generally have far less turnover and more staff longevity than a manufacturer-direct dealerships -- which means that you always know with whom you're dealing.
When you buy or lease your copier locally, you're working with the same company and people throughout – from making the purchase to getting the technology support you'll need along the way. This type of service accountability is something that you can only get from a local dealer, because they'll give you complete customer support throughout the life of your copier.
Discover more about how copiers - and 14 other types of technology - can deliver value to your law firm (and other types of business too). Click on the image below to download our free eBook.