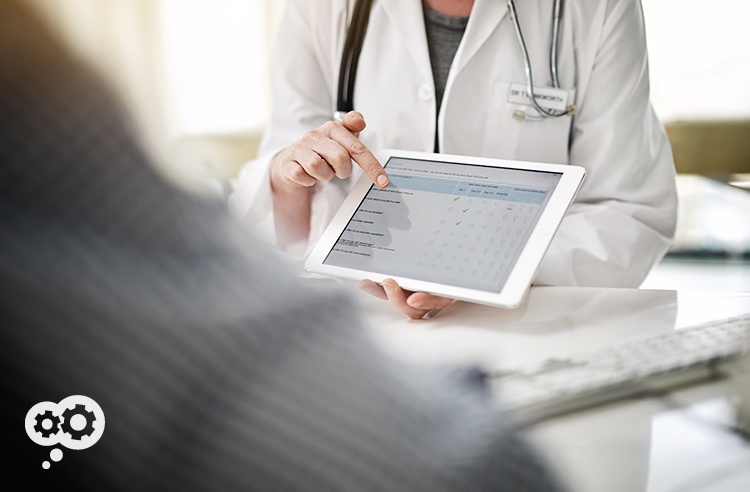 Every improvement you make in office organization gives doctors and patients more time to communicate.
The call on hold blinks on the other line. As you cradle the phone on your shoulder, you talk calmly to a supplier about another late shipment of office supplies. Soon you'll be late for a staff meeting.
It's all you can do to keep your doctor's or medical office running smoothly. It's not like other businesses -- your customers are patients who are healing and have concerns about their condition. Doctors, nurses, and other staff don't want any delays in delivering care due to back-office problems. Every improvement you make in office organization gives doctors and patients more time to communicate.
Document Management Software Speeds Up Access
The fastest way to improve delivery of care is document management software. Doctors and nurses can pull up patient electronic health records in an instant -- no awkward and time-consuming paper shuffling through folders and files. With the patient's records readily available, patients and doctors can spend more time talking about their condition, medications, and plan to get better.
Use Your Digital Copier to Scan Documents
What if your documents are all paper? You can use your multifunction copier as a scanner to digitize them. You can scan all the documents at one time, known as backfile conversion. The other option is scanning a little at a time each time you handle a patient, a tactic called ad hoc conversion. Alternatively, if you have a significant number of files, you can outsource the task to a third-party company. Many businesses find that simply spending a few moments every day to scan files eventually does the job.
For additional information and tips on how to scan with your digital copier:
8 Document Prep Tips for Smoother Scanning
Document Access and Security: Copiers Are Key
Patients Are Comfortable With Technology
You might be thinking, "This is great, but my doctors believe that an electronic health record system creates more problems and hinders their ability to talk to patients effectively." But patients don't feel the same way. One study showed that of the almost 70% of patients who are aware of more technology in doctor's offices, 97% are comfortable with it. This includes a wide variety of technology, including desktop PCs, laptops and mobile devices. Even more revealing, 58% feel modern technology has a positive effect on their health and patient experience.
As I was completing this blog post, I discovered this infographic from Nuance, one of our Technology Partners. Although we don't sell voice dictation software for medical markets, you might be interested in how doctors can use their smartphones for dictation, eliminating time-consuming manual note-taking and patient documentation. I hope this is helpful!