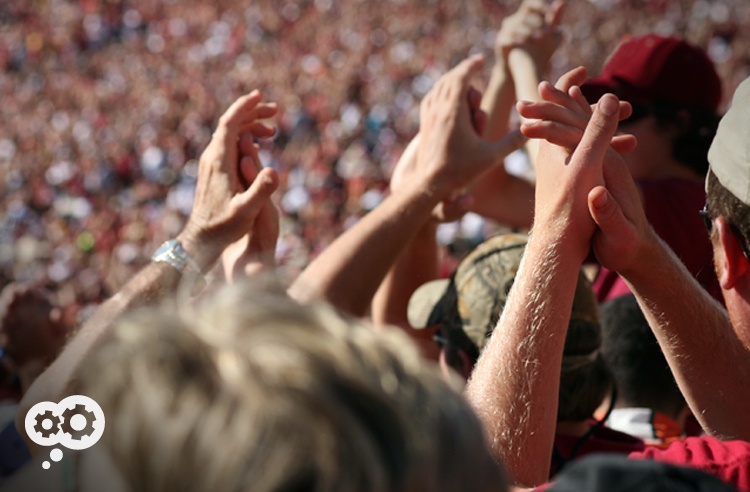 Does your technology partner have a formula for ensuring you become a technology FANATIC every step of the way?
Today more than ever the business of technology has become a workout and for many customers, a thorough beating when it comes to service and support. Whether ranting or raving, 58% say they are more likely to tell others about their service experiences than they were 5 years ago. (Source= Zendesk) For many customers, the prevailing feeling regarding business technology is...
YOU don't enjoy buying it,
YOU certainly dread implementing it,
YOU most assuredly hate to jack with it, but
YOU definitely know you've got to have it.
As a result, the pressure to pick a technology partner who can perform is essential. Whoever that partner is, they better have a solid mission, and it better be about YOU—supported by a formula for ensuring you become a technology FANATIC every step of the way!
So here's our formula—our tagline. Four simple words to consider (or use as a litmus test) the next time you select a partner to manage your copiers, your printing, your documents or your network.
1. Relevant
It all begins with the word RELEVANT and an emphatic acknowledgment that…
It's about a holistic approach to business needs discovery supported by useful, expert consultation—not about a quick quote.
It's about developing and maximizing solutions that matter to our customers—not about just selling stuff.
It's about the customer and what they actually need—not about us, or assumptions of what we think they need.
2. Technology
It is at the core of who we are and what we do. When we talk TECHNOLOGY…


It's about being as recognized as a trusted go-to company who can recommend and deliver the widest array of technologies—and as a result, build confidence that we indeed have "IT" and "Our Customers" covered.
It's about the kind of innovative thinking that maximizes business processes and empowers customers with the freedom to focus on their forte— managing their business, not their technology.
It's about retaining a connection to our rich and consistent 60+ year history—from taglines of the past (i.e. The Technology People, Uniting Technology. Empowering People.), technology will remain front and center.
3. Raving
RAVING like no other word, expresses our promise, our personality, and our passion.


It's what we want our customers to authentically feel—it's not something that can be faked.
It's the extravagantly enthusiastic appraisal that we seek of our efforts and our organization—yet remain aware that such is fragile and must be earned each and every day.
It's a crystal-clear connection with our united mission to "Create Raving Fans"—at the heart of what will inspire and influence the growth of our business for years to come.
4. Results
Which leads us straight to the bottom line — RESULTS.


It's about the real world demonstration of how to increase operational efficiencies and maximize our customers' return on technology investment—helping make every budget dollar count.
It's about building and orchestrating solutions that produce measurable business value designed to position our customer's successfully for the future ahead—that which only a valued partner can or would do.
It's caring to be accountable for our solution recommendations and service and support responsiveness—maintaining unwavering conviction to each and every commitment and promise we make.
So, if you've reached the point where you're tired of ranting about your technology experiences and would prefer a little raving instead, let's partner. We're in the business of Creating Raving Fans®!