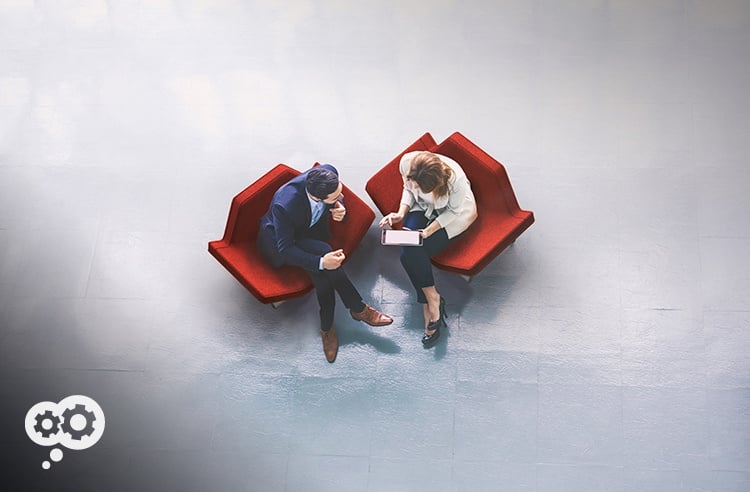 The partnership review is a long-term strategy that goes beyond a traditional account review.
Ongoing customer relationship management takes on many forms, from a simple account review to a one-on-one meeting at a swanky lunch spot. These activities improve client loyalty and build long-lasting connections, but they often go on the back burner. Many companies consider post-sale account management to be a once-and-done process involving a single follow-up, or they wash their hands completely after the sale. When companies stand to gain so many benefits, why do they skip out on this part? In many cases, there's too much focus on sales quota attainment, and the customer (and company) suffers for it.

Consider the Partnership Review
The partnership review is a long-term strategy that goes beyond a traditional account review. You go over many aspects of the relationship, including:
Service performance metrics
Best practices
Additional training
Service level agreements
Optimizing usage levels
Internal stakeholder briefings
Evaluation and cost analysis for return on investment reinforcement
Any changes in the relationship
Preparing for future needs
Questions to Ask at a Partnership Review
When you sit down for a partnership review, you can ask a wide range of questions. These five options help you cover the most important aspects of your relationship, whether you're talking to a vendor or having a conversation with your own clients:
Are they doing everything they can to help you optimize your spending by consistently increasing operational efficiency?
Do they check in to ensure that the solutions still provide the promised results and value?
Are they continually evaluating your needs as they change over time and adjusting solution recommendations based on this information?
Do they listen to your feedback and provide you with welcoming communication channels to discuss ways to make the solutions work better for you?
Are they doing everything they can to turn you into a customer advocate who happily recommends the company to your social circles?
We make a regular partnership review a part of our client engagement. How can we turn you into Raving Fans if we don't do everything we can to ensure you're happy with us?
You shouldn't feel left in the dark with your vendors after you go through the sales process. Look for businesses willing to do the work to grow your relationship, and give your own customers and clients the same full-time account management you enjoy.