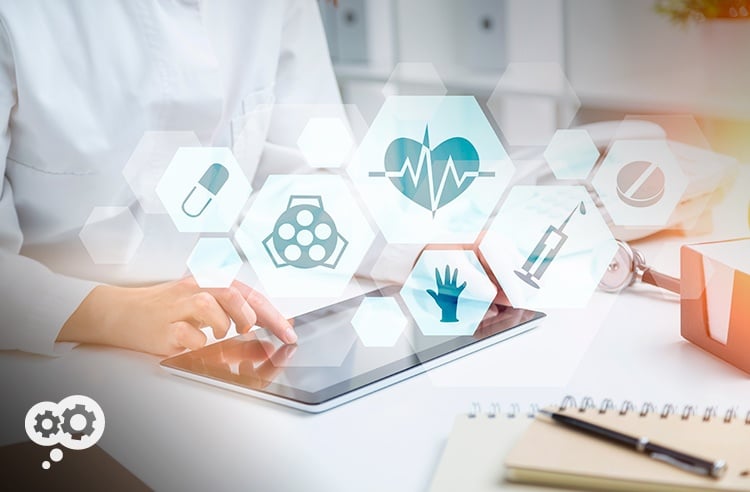 For organizations that have to accommodate less voluminous records and for those organizations that only need to convert documents from the day record digitization begins, many copiers will be up to the task.
It is absolutely vital that records are readily accessible to ensure that your patients receive the best care possible. This means that every organization, from the largest hospital to one-person general practitioner practices, needs to be able to obtain patient records. Every individual involved in a patient's care, from doctors to nurses, need to be able to view a patient's medical history.
While access is key, HIPAA (Health Insurance Portability and Accountability Act) and the HITECH (Health Information Technology for Economical and Clinical Health) Act have established strict standards for ensuring the security of those records. A balance must be struck between access and security.
When seeking to find that balance, paper records can hold you back and make compliance more difficult. Paper records are difficult to share and not inherently secure, since documents can be lost, misplaced, or stolen.
Digitize Patient Records
An electronic health record (EHR) system combined with document management software is the best way to pivot from paper records to a digital depository that allows a patient's records to be available to medical personnel, while being protected against intrusion by others. The most important tool available to medical professionals to initiate the switch from paper to digital is the office copier.
While using an existing copier to convert paper files might make sense for many smaller offices, it might not be a feasible option for larger health care providers with more paper records. If there is a significant amount of paper files, it might be more efficient and cost-effective to either purchase a dedicated scanner to convert those files or get a third-party service provider to handle the backfile conversion. It might also make sense to limit digitization to only those files to which a medical professional needs access, while relying on file cabinets or offsite archiving for less important records.
For organizations that have to accommodate less voluminous records and for those organizations that only need to convert documents from the day record digitization begins, many copiers will be up to the task.
Copiers in Healthcare
Copiers combined with document management software can do more than just improve patient record access. Here are just a few of their capabilities:
Scan invoices and back office documents and integrate them with existing office systems
Scan patient information, such as insurance and ID information, to their file during the initial visit
Digitize all patient information received from their previous, paper dependent provider
Improving Workflow
Using technology will not unilaterally improve office efficiency; it needs to be coupled with well-designed processes. In its research paper, Paper-Free Process: Measuring Outcomes, AIIM provides a few key insights to ensure that your state-of-the-art technology and optimized document management software is being coupled with cutting-edge best practices.
Begin your process redesign by considering how patient information is gathered in your business, and where there are informational bottlenecks. How can your new process improve the patient information gathering process while avoiding bottlenecks?
Understand how paper-free processes can speed up customer response, improve customer experience and save back-office costs by increasing access to your team members.
Evaluate your team's current ability to digitize your records and automate your business processes. If you do not have anyone on staff with the necessary skills, train someone with tech acumen. If your digital needs are significant and you do not believe that training your staff is enough to meet that challenge, consider working with a third-party service provider and use their experience in digitizing health care records.
When designing your processes, make digitization happen as soon in the process as possible. That will minimize the amount of time and effort it will take to ensure that the patient's records are readily available.
If you are ready to learn more about how your copier can make your practice better, click on the image below to read our free eBook.