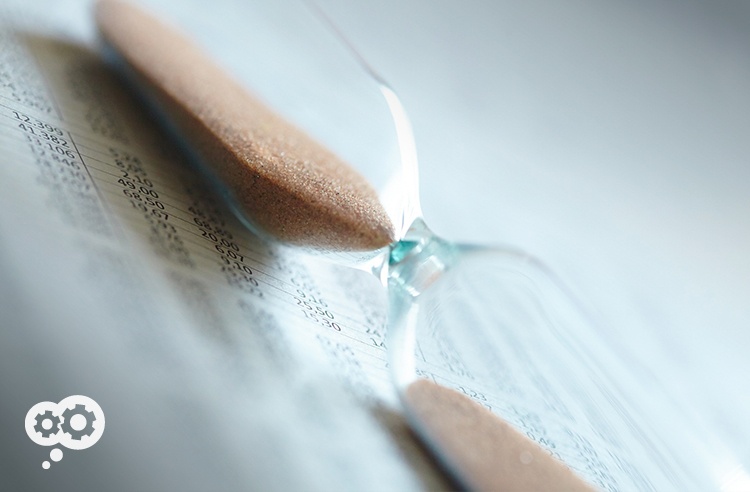 Even electronic documents can be lost if you don't take the time to ensure an effective workflow and index the documents for future retrieval.
Moving documents through your office and getting them to the right people at the right time so that decisions can be made (and invoices paid!) is important.
It's also easy for documents to go astray. Paper documents placed on someone's desk could quickly end up at the bottom of a stack, never to be seen again. A sensitive document printed to the color copier down the hall could be accidentally picked up by a co-worker – and could even be a privacy or other compliance breach depending on the level of personally identifiable information contained in the document.
Even electronic documents can be lost if you don't take the time to ensure an effective workflow and index the documents for future retrieval.
Document Workflow
Simply, document workflow is how your paperwork moves throughout your office – from person to person until the document is actioned and then either filed as a record or disposed of. A document workflow can be automated with workflow and document management software, be paper-based, or it can be a combination of the two.
Regardless, the flow needs to be effective so that you spend as little time as possible shuffling through your paperwork and as much time as possible getting work accomplished.
The Right Equipment
You also need the right equipment to print, copy, scan, and fax your documents. A small, four-person office could be just fine with a low-volume multifunction copier. As your document volume and number of workers touching documents grows, so does the complexity of your document workflows. You'll also find you need more – and more robust – pieces of office equipment.
The Right Questions
An effective workflow doesn't just happen; you have to plan for it. Here are some questions to get you thinking about whether or not your current document workflow (paper-based and/or automated) is up to snuff.
When you fax, are any faxes you receive confidential?
Have you experienced any process hiccups from lost documents recently?
Can multiple users access a document at the same time when they need to edit it – and are you sure that the most recent version of the document is accessed, edited, and stored?
Are there lines at the copier, where multiple employees wait to copy, print, or send?
How far is the nearest print output device from each employee?
Are there delays in the review and approval of purchase orders and expenses because employees aren't able to access information remotely?
Do you have to outsource any needed color projects?
Have you ever analyzed your document workflow to determine the costs associated with them (both the hard costs of any technology and the soft costs of employee time)?
How often do employees need to step away from their desk to retrieve a file from a filing cabinet?
Can information be archived, searched, accessed, and shared regardless of format
Having an efficient, streamlined document workflow in place will save you time in your day and allow you to get more done throughout the workday.
Sound good? Optimizing document workflows is a key part of our DocCare program. If you're ready to control you document workflows and processes, click here to read about DocCare and to get in touch with us for a no-obligation consultation.