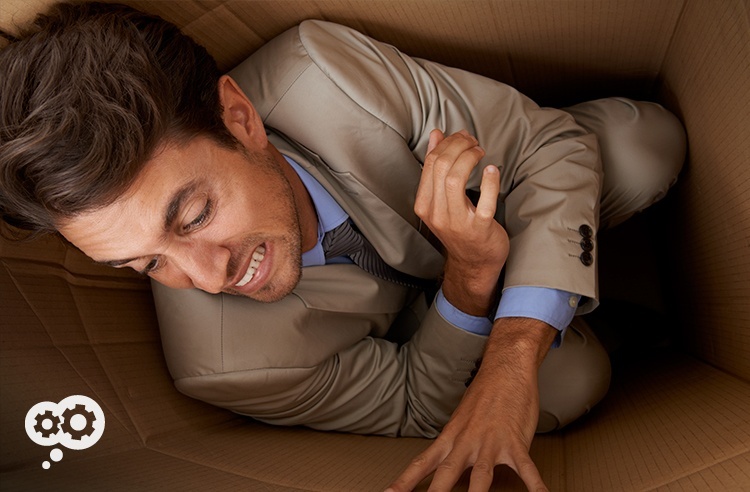 Making sure you get the right lease and the right partner is scary. The tips below will tell you how to get it right.
Much like those mortgage commercials that turn the most confident person into a bundle of nerves, the idea of leasing technology makes many business professionals uncomfortable.
Am I getting a good deal? What should I look for? Will I be stuck in a box?
Those and many other questions chase each other round and round during the decision process.
Still, leasing is often the better option for your office – especially if your operating budget is running low. Couple that with the rapid pace at which technology becomes outdated, and leasing is a great option for those looking to keep their tech fresh.
Here are just a few of the most compelling advantages to lease today.
10 Advantages to Leasing Office Technology
You don't have to wait to put the best solution to work for you – leasing lets you take advantage of technology to grow your business now instead of waiting.
You can obtain what you need quickly and inexpensively. Because costs are spread over the entire leasing period, initial costs are typically low.
You can future-proof your investment. Technology can change overnight. The right lease can give you the option to upgrade rather than waiting for your lease to expire, meaning you can take advantage of leading-edge technology benefits.

Lease payments are predictable and easy to manage in a budget.

You can conserve your money. Your organization's cash flow and line of credit can be ready to use for profit-generating activities, emergency needs, and investments.
You are protected against higher interest rates in the future with fixed lease payments.
Tax Benefits. When structured right, lease payments can be fully deductible.
Lots of options. When your lease is up, lease it again, buy it outright, unload it, or upgrade it.
You will get just what you need, when you need it. With the right partner, you can lease the exact technology you need for long and short-term projects.
Consolidate your billing with total solution bundling. Maintenance and support, freight, installation, set up, and training costs can all be bundled into a single monthly payment.
Now that you know all of the advantages of leasing, make sure you know who you are leasing from so you're not losing out.
Consider the Motives of Your Leasing Company
Many third-party leasing companies have no obligation to you and the service you receive for the life of your lease.
Your printer hasn't been working all week? A third party leasing company doesn't care. That's your problem. They just want to get paid.
That's why partnering with a leasing company that is also the same company that provides your actual equipment, service, and maintenance can be a good decision.
And, yes, Datamax IS a great leasing partner because we handle your lease – and can handle everything else. If you don't like the service we're providing (you will, this is just for hypothetical purposes), you have the power of the purse.
Benefits to Leasing Direct from a Service Provider
Here are four critical benefits when you lease directly from your service provider (like Datamax Arkansas).
Better customer service. When you deal directly with you service provider, they not only know what you are leasing, but they may also be able to offer solutions that a third party provider cannot, such as loaner equipment, or fast-tracking your service need.
Simplicity. By bundling all of your technology and leasing under one company your contracts are simplified under one master agreement. This is especially beneficial so you are not stuck worrying about missing a small detail in the fine print of one of your many contracts.
Solutions that work together. Because of our wide-ranging product portfolio, Datamax can equip our customers with comprehensive solutions that work in harmony, all under a single lease:
Scanners

Laser printers

Computers and network servers

Data backup

Production print systems

Fax machines

Wide-format printers

Document management

A portfolio of bundled service and support programs
Flexibility. Because Datamax is also in the leasing business, we've got inside information that we will be flexible and determine the best term and options to fit your needs. We'll even structure a lease to match your needs on a project-by-project basis. As an independent leasing company, we answer only to ourselves, and can offer:
Equipment upgrades

Flexible termination, renewal, or extension options (you might need a little more time at the end of your lease to make a decision - we get that!)

Optional co-terminus lease terms for additional equipment

Competitive monthly rates fair market value for end-of-lease buyouts (no bait and switch)
At Datamax Arkansas, we like to think we put the "ease" back in "lease"! If you're interested in leasing any portion of your IT infrastructure – copiers to networks – with us, contact one of our technology and lease experts today.