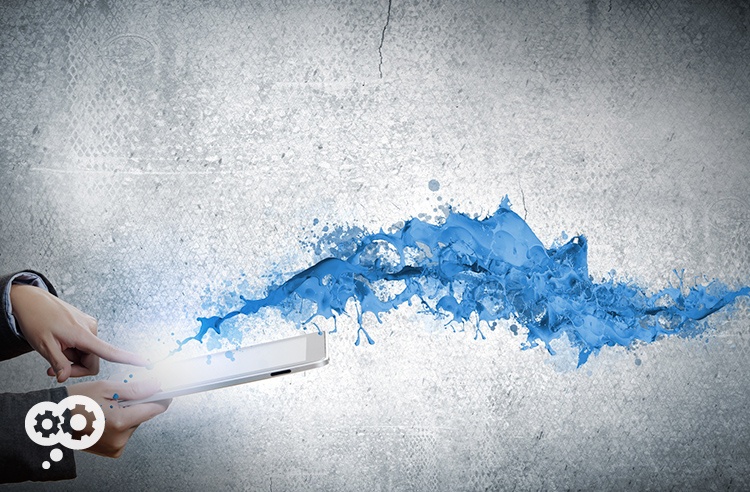 As mobile computing outpaces traditional PC computing, the need to print from any device at any time will become more important.
The biggest barrier to printing from mobile devices, according to research from InfoTrends, is "technical connectivity problems to the printer."
Many office workers don't print from their mobile devices because they don't think they can.
What if I were to tell you that's not actually a problem? As everyone says these days, there's an app for that – at least in the business world. There's an app for printing from smartphone devices. A quick caveat here; for personal printing at home, connectivity and printer support does vary widely. That said, for office workers wanting to increase productivity by printing needed documents directly from phone or tablet, you can. After all, as work becomes un-tethered from a specific office location (and location within the office), not everyone will have immediate access to a networked PC and printer.
Smartphones in the Office
It's no secret that employees BYOD (bring your own device) into the office – particularly their smartphones. As of 2013, 40% of employees were using their smartphones on the job. By the end of 2016, that number is expected to rise by 56%. As mobile computing outpaces traditional PC computing, the need to print from any device at any time will become more important.
How important are smartphones to job performance? Research from The Economist reports that 68% of respondents thought that smartphones are very important to the performance of their job (only slightly less than the response for laptops). Employers had a different view, with 46% responding that smartphones were very important to the performance of their employees' jobs.
Why argue with your employees? They already are using their smartphones, there's no reason for them to go outside the boundaries of your technology infrastructure to become more productive – especially when it comes to managing their printing needs.
What Do People Want to Print from Smartphones?
As workloads and responsibilities increase, employees want the convenience of printing in the moment. They want to print:
Boarding passes
Coupons
Tickets
Itineraries
Hotel reservations
Homework (you might want to use your print services software to monitor for this in the office!)
Business documents
Infotrends research showed that 30% of respondents only want to view information on their mobile/handheld device. However, the top two reasons for not printing from a mobile device:
I do not have access to a printer that I can print to from my mobile device
My mobile device does not support printing capabilities
Mobile Printing Security
Almost all of the major hardware manufacturers offer apps for mobile printing that can be included as part of your IT infrastructure. Mobile printing apps from Canon, Konica Minolta, and Kyocera can be downloaded for both iOS and Android operating systems from iTunes or GooglePlay. There are various levels of accessibility, but all can be tied into your managed print services or other printing infrastructure so that you maintain control for security and accounting purposes.
The behind the scenes setup for enabling the functionality will differ slightly, but the upshot is securely print from mobile devices to enabled copiers and printers in your office – while maintaining administrative control.
You can also scan documents with your mobile phones (a great way to input those business receipts; and I'm sure you've seen the Chase commercial about scanning checks into your bank account by now), but we'll save that for another post.