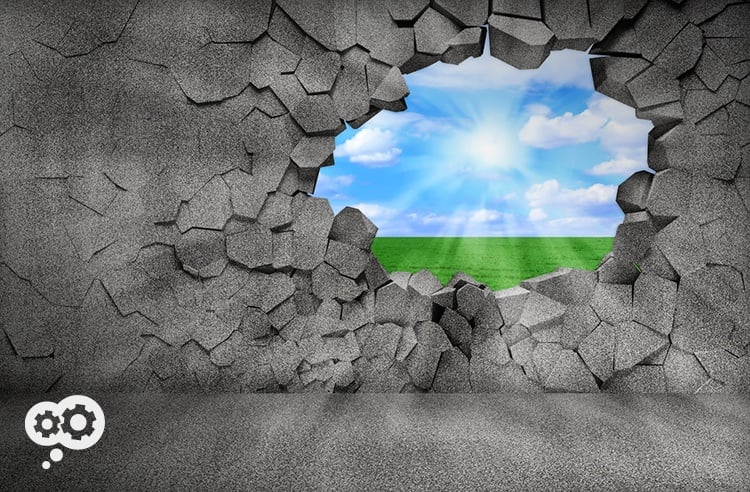 Your managed print service provider (we prefer to think of this as managed services "partner") can help show you ways to reduce your printing costs.
Here's what managed print services is in a nutshell:
You pay for a set number of prints and copies per month (and a pre-determined fee for anything over that set number) from equipment managed by your partner.
For most contracts, you supply paper and staples. The mix of copiers, multifunction printers, printers, and/or fax machines and software to track and manage the printing and copying is supplied by your partner. Printing costs are rarely tracked, but these costs eat into your bottom line. By exposing the costs of printing, you improve your budget AND productivity by printing only what you really need.
This frees you from having to worry about toner supply, maintenance contracts for a group of devices, or how much you're printing. And your IT folks will be thankful not to have to troubleshoot printing network issues or try to fix a copier when they have no real idea how to even start.
The Definition
There are a few definitions of MPS around. This one from IT advisory group Gartner works well:
Managed print services (MPS) are services offered by an external provider to optimize or manage a company's document output. The main components provided are:
Needs assessment
Selective or general replacement of hardware
The service, parts, and supplies needed to operate the new and/or existing hardware (including existing third-party equipment if this is required by the customer)
The provider also tracks how the printer, fax, copier and MFP fleet is being used, the problems, and the user's satisfaction.
Print Costs
Did you know a gallon of black printer ink would cost $3,330.14? Printers are relatively cheap for the same reasons razors are – because you need to print (and shave) you'll need to keep buying the ink cartridges (and those razor blades). Toner, while not as expensive as ink cartridges, is not inexpensive. Plus, various studies estimate that roughly 50% of pages printed are never even looked at (hopefully they are at least recycled and not just thrown away).
There are dollars and cents costs to print:
Paper
Toner cartridges
Device repair
Device maintenance
But it's not just potentially costly to print, how much is your frustration level and sanity worth?
You have more important things to take care of:
You don't care what brand of printer you use (can you name any anyway), you just want it to work. Quick, without looking, name the brand you have now.
How annoying is it to look for someone to fix your scanner, printer, copier, fax, etc.?
How annoying is it to look for someone to fix your copier AND your printer AND your scanner because the copier repairman won't fix the printer brand you have and vice versa?
Reducing Your Print Costs
Your managed print service provider (we prefer to think of this as managed services "partner") can help show you ways to reduce your printing costs. The first step is identifying how much you're printing now. Without the right software, it's impossible to track print output and costs. After you read this, go look in one of your supply closets. If you have toner or ink cartridges for office equipment you no longer even have, you're probably spending too much..
Your partner will help with identifying where you're spending now, across your entire organization.
All pages produced by employees, whether in the office or mobile
All printers, including wide-format, desktop, multifunction, copiers, scanners, fax machines, and high-volume printers
All outsourced materials sent out for quick print, mailing, distribution, and large format prints
IT support needed to maintain, repair, add, move, and change devices
Toner, paper, ink, and other print consumables
Becoming More Efficient
Your managed service provider (partner!) will identify the right mix of office equipment to meet your real – not guessed at – printing and document output needs. Consideration is given to equipment placement, printing rules, and even change management to help your employees use the new equipment most effectively.
This is a long-term partnership, and one that often leads to 30% savings.
And, of course, you don't have to worry about equipment maintenance or repair – you pay by the copy.
A great partner will provide a roadmap to the future as new capabilities become available – technology is always improving – to further streamline your office environment.
Less hassle. Better equipment. Improving your budget – think of what you could invest that money in instead of copies people won't read anyway.
Learn more about how copiers and printers need to be thought of as engines of productivity. Click the image below and start rethinking your view of the copier.