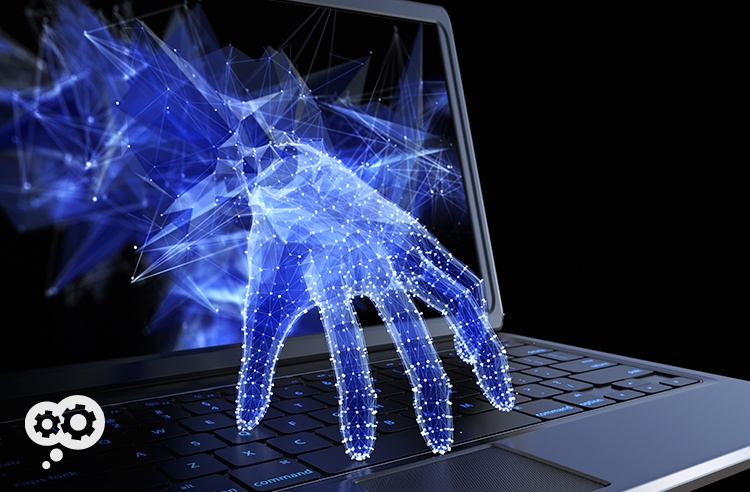 Every business needs to be secure today. Data backup and disaster recovery are key tools to keep your office safe and in business.
If you're reading this, you understand that your business or office depends on information technology (IT) to function.
As businesses of every size rely ever more on IT, there are two functions IT performs essential to a business' ability to function:
a robust, secure data network

continued access to vital business information and documents
No network and no access to information equals no business.
Hackers – well, let's call them what they are: cybercriminals – are everywhere. Cybercrime like ransomware is big business these days – ransomware software can even be bought on the dark Web for lazy hackers (read about it here.)
To add to uncertainty, there is a cybersecurity skills gap that's growing. There are more information and cybersecurity positions than people with the knowledge to fill them.
As hackers become more aggressive and spending increases (Gartner estimates global security spending to top $90 billion in 2018), that gap will widen.
How much budget do you have to allocate to security? As security threats grow, your ability to find and hire will shrink.
Not to be cute about this, but that's a bad thing.
Combine this need to keep networks secure and the need to simply manage the network and provide other IT infrastructure services such as backup and recovery – not to mention needing to plan for the future, troubleshoot issues for staff, stay educated, and (I assume) sometimes sleep – and you can see how an IT department can become stretched thin very quickly.
What can you do?
Outsourcing some or all of your IT infrastructure can be the right answer.
Network security and access to information/documents are basic IT functions. There are different vendors that provide the infrastructure, but they all do the same basic thing – connect your employees to each other and your business to your customers.
It's no longer a competitive advantage. It's a given that companies need these tools. There's no reason to do it yourself anymore.
Total Data Protection
Many of our data protection services are built on Datto technology. They like to use a phrase that I like, "Total Data Protection."
When you're looking to outsource the management of your network and its security, there are a few things you need to be sure your managed services partner can deliver:
Scalability – can they grow with you over time?

Fast recovery time – how quickly do you need to recover your data? Based on your service level agreements, do you need seconds, minutes, or hours?

A responsive help desk – being passed along the line when you need help NOW is annoying and, in this case, disruptive to your office. Here's how we operate our help desk.
Total data protection means that your information will be available for you. It's a combination of data backup and business continuity and disaster recovery.
Why should you invest in this for your office?
Let's take an increasingly common occurrence – a ransomware attack. Suddenly, your office's documents are locked and all you can see is a "pay the ransom" message. With total data protection, you simply contact your service provider and they'll restore your system from backup.
Depending on your agreement, you could lose a small amount of data or even a full day's worth. You need to work with your managed IT services partner to identify the right recovery speed for your business – some business need to have fast recovery and pay a bit more for that speed. Others don't – don't purchase more or less than you need!
A few of the technology underpinnings that enable total data protection by Datto are:
Hardware independent restore on virtualization –

Inverse chain technology – eliminates broken backup chains

Instant virtualization – boot a server image instantly in the case of disaster

Hybrid virtualization – a combination of instant off-site virtualization and the single click connectivity of instant local virtualization

Ransomware detection – detect ransomware and restore from a previous backup
Ignoring data backup and continuity is a potential recipe for disaster. But you don't have to do it yourself.
Ready to think about outsourcing? Download our free eBook below and see if a managed IT partner could be right for you.