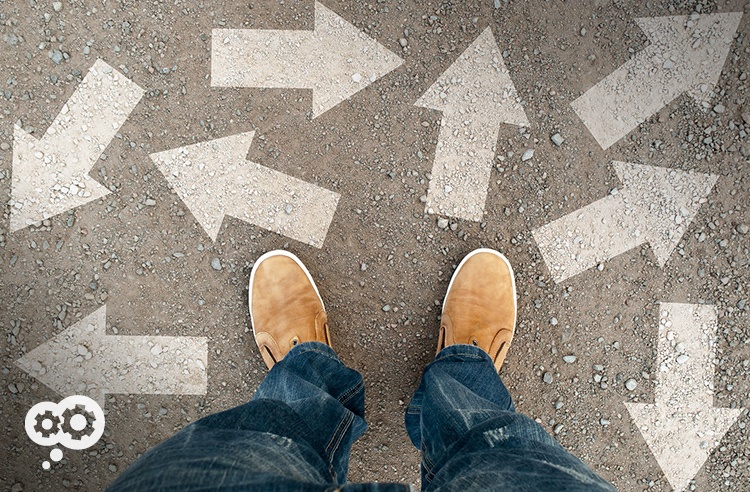 We've come up with a few tips to help you through the process of what to look for (and to help you make sure you get the most bang for your buck).
In the legal industry, the standards in records management are rigid. A firm must protect their clients' interests, while also adhering to federal, state, and local regulations, plus court requirements. And if you fail to comply, it can result in loss of client confidence, malpractice suits, stiff penalties, and/or hefty fines.
So, it's easy to see why having the right technology to serve your firm is so important – there shouldn't be question or concern about whether or not your firm fall short in the protection of your clients' interests and information or meet those rigid standards.
It's a big deal – having and choosing legal document management software for your firm. Legal document management exists to serve your law firm in all of the ways above and more.
What's the catch?
Choosing can be difficult – sometimes knowing what to look for can be unclear when deciding on legal document management. We've come up with a few tips to help you through the process of what to look for (and to help you make sure you get the most bang for your buck).
But let's make sure we all know exactly what legal document management is before get into the tips.
Defining Legal Document Management?
We'll explain what legal document management is in two ways: simple and technical.
The simple definition
A successful legal document management software implementation tracks and organizes specific information. Meaning, you can find actually find the documents you need – fast. And since you aren't chasing documents, you can squeeze more out of your workday and check off more tasks on your to-do list.
The technical definition
I'll let The American Bar Association define it for you from the article Document Management in the Digital Law Office:
"Document Management software captures all the content associated with a file or matter for requirements such as improved regulatory compliance, enhanced knowledge sharing, and document retention policies (when to keep and when to discard a document).

Most DMS systems feature secure content for better protection of confidential information, reduced unnecessary access to sensitive content, and increased control of core assets and expertise.

In other words, software centralizes project/matter management for faster access for everyone who needs to view a document, spreadsheet, graphic image, email, presentation, etc. whether on site or extremely remote. "
Things to Look For
Now that you have this gist of what legal document management is, how do you ensure you're choosing the best fit for your firm?
Compatibility: Be sure the software has the capability to be compatible with multiple programs and formats. Because, though you may wish everyone was going to create every legal document on the same program and in the same format – they don't. And they're not going to.
Beyond case management: Case management is extremely important – that's not the argument. You just can't depend on case management to serve both its own functions and legal document management functions. You need you documents just as organized as your client information and you need separate software (legal document management software) to do it.
Load: The kind of load it can carry ranks as one of the most important things to look for when choosing software that's right for your firm. Before you do anything, figure out your firm's document load (we can help you with that). Then, look at software options that can support your business now and as it grows. The quality of the program at 12 people should be just as good at 40 people.
Search bar: Though may seem less important or insignificant, it truly is a necessary part in having a successful system. Finding and retrieving documents and information quickly and simply is a huge purpose of legal document management, and without a search bar your find and retrieval process will be anything but that.
We want to help you find the legal document management software that fits your business. So, let us know if you have any questions – we'd love to hear from you.
Ready to learn about 14 more technologies that could improve your law firm's productivity and bottom line? Click on the image below for a free guide.