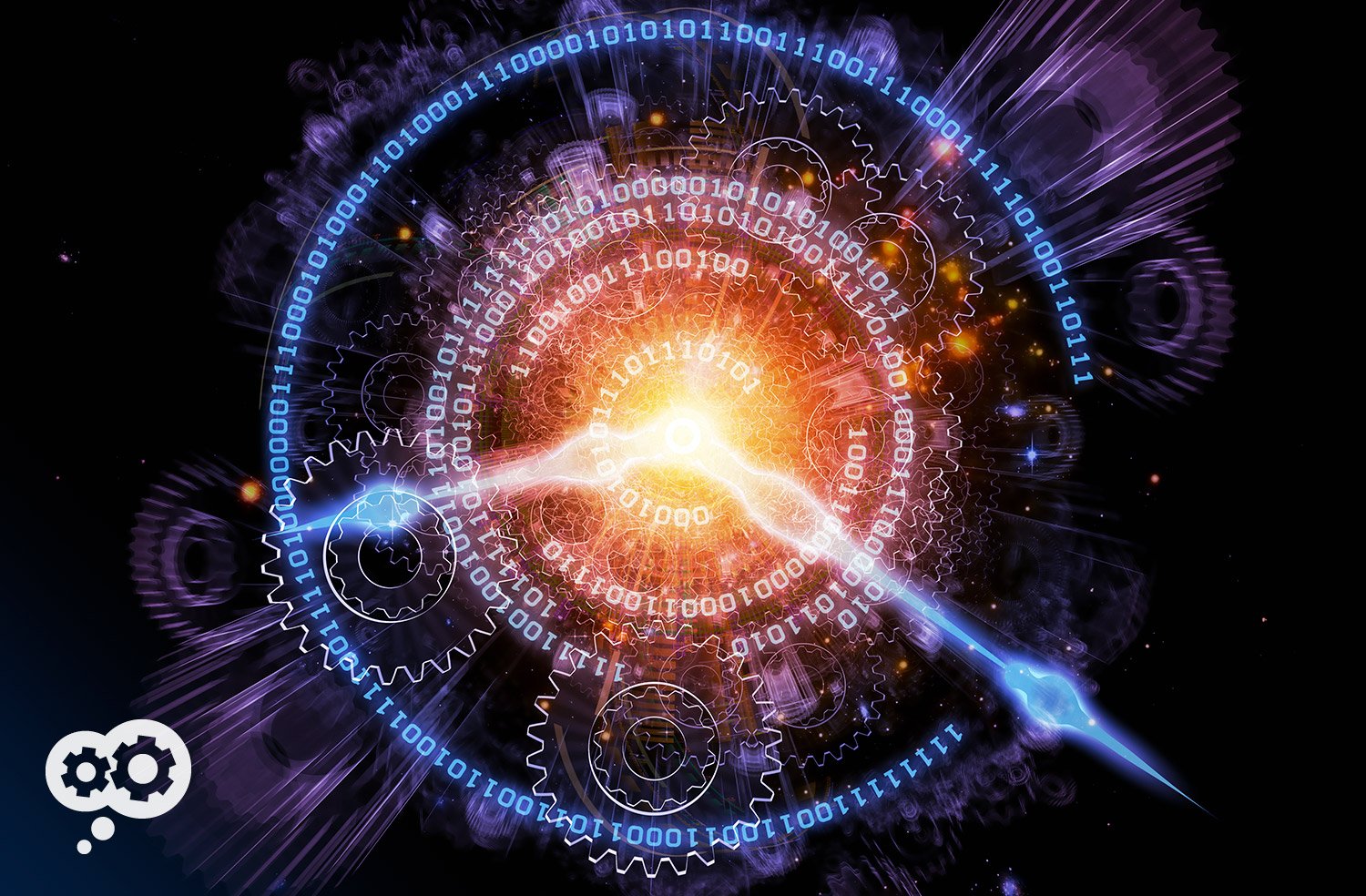 Paired

with a barrage of potential threats, yet brimming with productive potential, technology plays an intimate role in the routines of today's business workday. When well harnessed, it can unlock unforeseen competitive advantages.
Henry Ford once said, "I don't read history. That's in the past. I'm thinking of the future."
Ford, of course, was the Michigan-born engineer who developed a petrol-driven quadricycle into a small car; this proved the basis for the famous Model T motor car introduced in 1908. Just as Ford's ingenuity forever transformed the auto industry, technology has been a driving force in business transformation for years.
As we look at the state of technology as it relates to business in 2019, Ford's quote has a profound foreshadowing effect.
Organizations – both end users and the executives looking for that competitive edge – have a strong pulse on the productivity potential technology holds. End users work remotely but still wish to collaborate in real-time; they want their devices seamlessly integrated into systems for fast scanning, retrieval and sharing of documents from virtually anywhere; IT professionals don't want arduous onboarding processes – they want to plug and play.
Just as Ford eludes, businesses and end users alike don't care about the past. They're thinking of the future when they consider technology and its adjoining competitive edge. It is a technology provider's job to shift with the times, focus efforts on ever-evolving technology, and deliver on the demands of today's business professional.
So what's top of mind technology-wise as we move into the new year? Here's 5 we have our eyes on.
5 Technology Initiatives that Will Drive Business Transformation in 2019
1. Collaborating in the Cloud.
It seems that the more scattered the workforce becomes, the more that real-time collaboration is a must.
From marketing creative endeavors to executive boardroom initiatives, teams today seek solutions for fast cross-team collaboration; sharing documents in multiple stages, through multiple file types and sizes in a manner that fit their on-the-go reality.
Cloud-based applications such as Box create a shared online work space that fuels real-time collaboration. Cloud-based content management solutions like this enable you to securely share files, and get real work done anywhere, any time, from any device. They also provide security controls to protect scattered devices –and the sensitive documents shared between them - within a centralized managed environment.
2. Automating the Production Print Run.
Challenges for print operators and print managers in the production business are at an all-time high. Just a few they face in 2019:
Increasing customer demands
Faster delivery and lower prices
Shorter run lengths
Higher number of small jobs
Many different job submission channels
A viable solution for these challenges is removing the burdensome, often manual tasks that don't immediately relate to the production print run itself. Concepts such as web-2-workflow, we believe, will resonate with production printers trying to maximize productivity and meet increasing demand.
Web-2-workflow introduces a new standard for streamlining and automating the production process from end to end. Canon's PRISMAdirect accelerates this process for the print operator, from order acquisition, pre-flight, made-ready, client communication, all the way to production and fulfillment.
Read more about that here.
3. Maximizing the MFP's Potential.
It prints and copies. But to what degree is it making your organization more productive? IT departments and small business owners should expect more from their Multi-function printer (MFP) moving forward.
The MFP is the cornerstone of your workflow environment. This stand-alone solution integrates with and offers opportunities for a variety of workflow solutions. Among those:
Output Management: Various levels of control and tracking can help reduce wasteful practices and help your IT team control access to confidential information.
Document Capture and Distribution: Streamline workflows by digitizing data, sharing information and distributing to a variety of destinations. Utilize customizable user authentication, data tracking and distribution options.
Mobile solutions: Amid a highly-mobile workforce, users can print and scan on the road or at home using mobile solutions that integrate with their MFP.
4. Recognizing Security as a Necessity.
In a digital world boiling over with new potential, security remains a top-level priority, and rightfully so. According to Gartner, the information security market is expected to grow 8.7% in 2019.
For the past two years, network security concerns have been wide ranging and rampant. The WannaCry Attack in 2017 targeted computers running the Microsoft Windows operating system by encrypting data and demanding ransom payments in the Bitcoin cryptocurrency. It brought with it widespread awareness of emerging Ransomware threats. In fact, a Proofpoint study in 2017 found that among malicious email threats in 2017 Q2, 68 percent were ransomware.
In 2018, Social Engineered Attacks gained momentum as an ever-present threat for businesses. A term used often by IT pros and security experts, Social engineering is simply the manipulation or the taking advantage of human qualities to serve an attacker's purpose. According to Proofpoint, attempts to trick users into giving personal information spiked more than 500 percent from the first to second quarter of 2018.
With the growing awareness of online threats, business leaders are saying enough is enough. Cybersecurity will increasingly become an agenda item inside the boardroom as executives look to firmly protect their data.
Multi-function Printers, as a hub for processing and sharing sensitive information, play a big role in any organization's data security strategy. Security platforms like uniFLOW offer multilayered protection from a range of authentication options for users, controlling device access by individual users or groups, and capturing/archiving of all imaging activities (print, scan, fax, copy and email).
Developing- and reinforcing - an appropriate cybersecurity strategy is a full-time gig, leaving many IT leaders and business owners to turn to Managed Network Services. The Managed Services market continues to grow (A Market Research Future report predicts "a spectacular growth by 2022, surpassing its previous growth records"), driven by the increasing need for advanced threat protection.
5. Ensuring HIPAA Compliance.
Every year, changes to HIPAA law, the Medicare Access and CHIP Reauthorization Act (MACRA), and Merit-based Incentive Payment System (MIPS) keep healthcare organizations on their toes as they work to improve security measures, ensure regulatory compliance and avoid hefty fines.
In fact, an Office for Civil Rights (OCR) request for information (RFI) last December hints at more updates to HIPAA regulations later this year.
The struggle for these medical practices to confidently maintain best practices is real, as enforcers continue to tighten the screws. However, security experts in 2019 will continue to suggest the same as they have years before, such as:
Get the HIPAA Security Risk Analysis done, sooner rather than later. It's the (required) foundation for any HIPAA Compliance plan.
Seek experts' help. And get it early in the year – before its too late to meet the requirements of successful attestation.
For many, the HIPAA Compliance journey will be best taken with a team of security experts through a Managed Compliance Services Program. A comprehensive initiative like this includes gathering necessary tools and implementing specific processes that monitor, manage and mitigate both internal and external threats.
Paired with a barrage of potential threats, yet brimming with productive potential, technology plays an intimate role in the routines of today's business workday. When well harnessed, it can unlock unforeseen competitive advantages.
In the end, we'll face these challenges and opportunities the same we do every morning as we hop in our cars and head to the office: One hand on the steering wheel, eyes focused squarely on the road ahead. Thinking of the future.
When you look ahead, who is steering your technology forward? Consider these words...
"What's your vision and mission?" They also frequently say, "Where do you want to be in one year, two years, and down the road?" In my opinion, the better question is, "What do your customers want this year, next year, and beyond?" - Jaynie L. Smith, Business Consultant to Datamax Inc. and CDA
Smith's words define how Datamax rolls as an organization. For us, it's about developing and maximizing solutions that matter most to our customers... never making assumptions about what might be a best fit your organization.
From shoring up security weaknesses to strategically unlocking new technology-driven potential, how and where could your organization move ahead? Begin your journey by exploring what a technology partnership with Datamax really means!