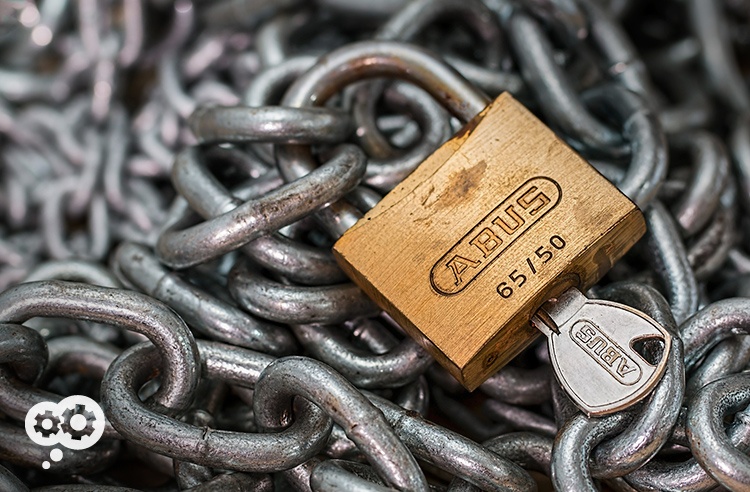 Information needs to be secured REGARDLESS of format. The best part? With a good plan, you can secure both digital and paper documents.
61% of data breaches within companies of less than 500 employees involve paper records.*
And now you're probably counting or trying to calculate how many employees are in the office right now (and thinking about the amount of paper).
Just think about this for second: what if your law firm was on the news? Not because you won a high profile case, but because the firm had a data breach. Even worse, think about if that data breach was the result of something as simple as one of the lawyers accidentally leaving their briefcase at Starbucks (a briefcase containing two legal pads with client information written on them inside) or mistakenly throwing old case files away in the dumpster.
You might think that paper documents are more secure considering the constant barrage in the news about hackers and concerns over digital insecurity.
Not quite.
Information needs to be secured REGARDLESS of format. The best part? With a good plan, you can secure both digital and paper documents. I'll give a few tips here in a minute.
But first – to reinforce the point – I want to share a few more statistics:
Research from BakerHostetler

shows that 21% of incidents handled in 2015 involved paper records.
98% of data breaches in the Department of Veterans Affairs involve physical paper**
Paper Documents Need Security Too
When documents are printed, do you know who's printing them? What about when printed documents are disposed of; do you know for certain the documents containing sensitive information are disposed of properly (filed, shredded, archived, or used for an active case)? Since a paperless office is almost impossible (a completely paperless one anyway), here are some tips to ensure that your physical documents are secure:
Relocate equipment and paper records to secure areas – this will improve physical security
TRAINING! Such as shredding documents before disposing of them
Use print rules and follow me printing to restrict access to documents on your MFPs
I've written about the benefits of moving away from paper-based workflows to digital document management before: Documents at Your Fingertips and Finding and Using Office Documents: The Basics. But there are also security benefits too.
Electronic Document Management Security Advantages
With document management you can keep track of who accessed documents and different versions of files. It also allows for a simpler transition of documents into a records management environment, which can be even more secure.
Laserfiche, our document management partner, identifies 9 tips to keep electronic documents secure. Here they are:
Plan for security implementation. Create a plan that is independent of the current staff – a plan that is easy to administer and update. Create groups and assign rights so the policy can grow with your company.
Use smart folder structures to simplify security. To apply the correct rights, you can group documents with similar security needs in the same part of the folder tree. Use inheritance to apply settings to sections of your repository at one time in order to avoid manual configuration.
Secure folders, not documents. Don't waste time manually adjusting settings across thousands of documents.
Automate document filing. Ensure that the right security controls are in place and avoid misfiling.
Use groups. By assigning rights to groups and not individuals, security updates and changes can be done faster.
Directory accounts. Employees can log in with existing network credentials – streamlining administration – by using directory account users and groups.
Mobile security. If you provide access to your repository from mobile devices, disable automatic login as well as document exports so that sensitive documents can't be stored on the device. This will help to prevent your information from being compromised if the device is lost or stolen.
Overly restrictive is better. If someone sees a document they shouldn't have seen, you can't undo it. But, you can grant security access anytime.
Review and test. Security is never-ending, so review, test, and revise on a regular basis.
And, once someone no longer works for you, never forget to revoke his or her credentials. Keep your documents and information secure. Improve your productivity. And make sure you get to court on time.