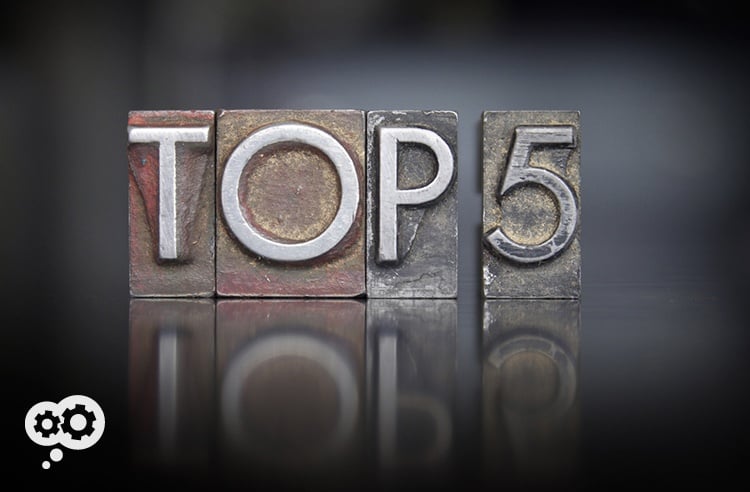 As we all dig into a new year, here are a few of our greatest hits from last year.
I hope your new year is off to a fantastic start. As we all dig into a new year, here are a few of our greatest hits from last year.
Whether you're revisiting them or seeing these for the first time, thank you for reading. All of us here at Datamax look forward to helping you reach your business goals this year.
1.
8 Tips for Smoother Document Scanning
It's your favorite time of day, time to scan the documents (and, yes, that is a reference to the Dunkin' Donuts commercial from the 80s).Regardless of what type of device you're using to capture paper documents, there are a few tips you can use to make the process as smooth, fast, and efficient as possible.
The first tip, be sure you have the right device for the job you need to do. Click here to read more.
2. Did you know there IS an app for that?
Most companies don't realize that there's an "app for that" on their copier. Take a look at your multifunctional printer (MFP) and visit the apps screen. If you have a Canon copier then you can literally download an app from the Apple App Store. If you visit the Document Distribution and Management page on the Canon Copiers website, you can see the types of apps supported by color copiers, black and white copiers, and production printing systems. Click here to read more.
3. 7 Ways to Squeeze More Out of Your Work Day
Eat your frog.
Not literally (unless you like frog legs); but this is great productivity advice from time management expert Brian Tracy. Tackle your most important (which can be, but isn't necessarily your most time-consuming) at the beginning of the day. Don't fritter away your time and attention "warming up" to work. Dive in. Click here to read more.
4.
Printing in Color: A Little Dab'll Do Ya
In Western culture, white symbolizes "purity" and "cleanliness" (or taken to extremes, "sterility" or "coldness"), while in traditional China white is the color of mourning. Black cats are seen as a sign of bad luck or a bad omen in the West; but are a symbol of good luck in Japan and most of England. Color has meaning (and, yes, the color scheme in McDonald's is designed to get you to eat more!).
When it comes to communicating with your office documents, a little color can make a big difference. Click here to read more.
5.
Don't Buy Technology to Solve Your Business Problems
Every day, businesses fall for the hype of technology as a quick solution to their business challenges. Seamless. Leading edge. Out of the box. And other go-to marketing buzzwords tantalize with the promise of the office version of 6-pack abs for managing your documents or your printing strategy. Click here to read more.
I look forward to sharing more ideas with you throughout 2016. If you have any ideas or would like to see us write about a particular topic, please share in the comments below.