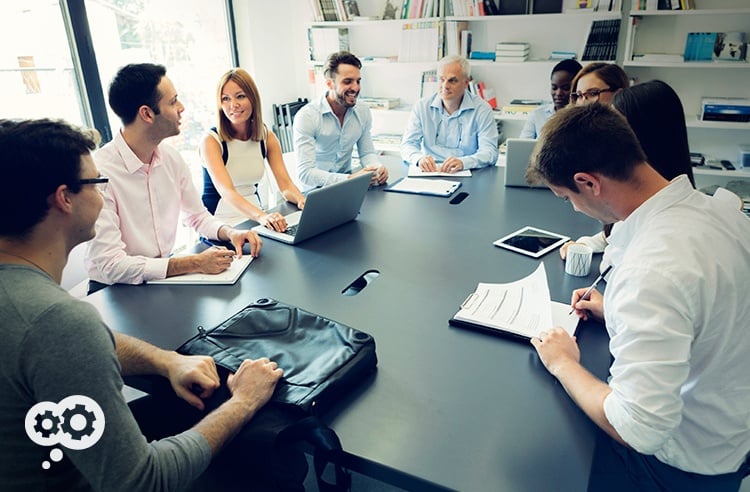 This effort is part of our overall commitment to provide you with the best copier service and overall support that we can.
For the past few years, we've been intermittent (to put it mildly) with our blog posts. Sometimes posting, often not. That stops today.
Today I'd like to welcome you to our new blog and a renewed effort and commitment on our part to share useful information about document workflow, more efficient and effective use of your office equipment, and print production with you. This effort is part of our overall commitment to provide you with the best copier service and overall support that we can. Because of what we do and how we sell, service is obviously important. If we don't do a good job for you; you'll move on.
We don't want that – and we hope you don't either.
While our blogging has been . . . sporadic our commitment to service hasn't been.
We are humbled that 9.7 of you would recommend us to a friend or colleague (we like to think of that .7 as someone really short, not 70% of a person – statistics are sometimes strange, aren't they?).
We focus on three service-related metrics that you've told us are most important to you:
Rapid Service

– In the past 12 months, over 4,800 of our service calls

were responded to AND resolved with 4 business hours (1,750 of those calls were responded to in under ONE hour).

Done in one

– When we provide service, we resolve the issue in a single visit 87% of the time. When we can't solve it in a single visit, there's usually a reasonable multi-fix approach.

Quick resolution

– We complete service calls in an average of 72 minutes
For us, service isn't something that we just pay lip service to, we strive to measure how well we're doing for you and to continually improve. We want all of you to be Raving Fans. And you'll see us report on how we're doing on our homepage each quarter – look for the Datamax Service Quadrant for Response, Resolution, Effectiveness, and Satisfaction measures. We're holding ourselves publicly accountable.
I say that so I can say this – this blog is part of that commitment to service. We'll share lessons learned, tips for improving your productivity, and really focus on helping all of you do your jobs better. We know how busy you are and we'll promise to help ease that burden for you.
It's been our pleasure to help you meet your business needs for the past 32 years. What we continue to promise to you is to focus on response, resolution, and completion as we continue to serve.
We learn best when we learn together. We'd love to know what you think – and what you'd like to learn about. Drop us a line and let us know what's on your mind.