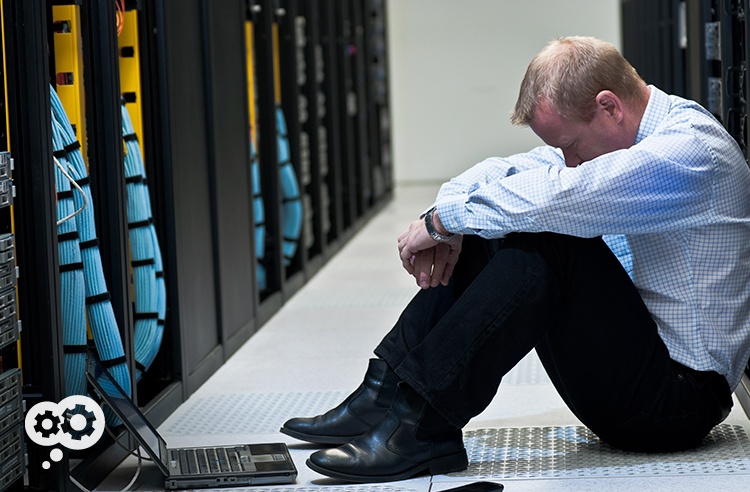 If your IT partner isn't doing these four things well, it might be time to look for another partner.
How is your IT service provider doing these days? Are you happy with the job they are doing?
In a perfect world, your network is running smoothly, resting safe and sound from malware attacks, and emails and communications are pinging back and forth like a well-orchestrated symphony.
We all have certain expectations when we sign on for a service, and there is nothing worse than the anxiety you feel when they don't meet the mark — especially when it comes to IT.
Many organizations settle for mediocre IT support because they don't have the time to fully understand the complexities of IT. Eventually something catastrophic happens and they soon find out that the IT vendor was actually causing more problems than they were solving.
Here are the four things your IT provider SHOULD be doing:
1. Protecting your information — NOT losing it!
Sounds crazy to say that an IT provider would actually lose your information, but believe me, it happens. Unstable or insufficient backups are the main cause of this nightmare. As a customer, you have the right to know how your information is being backed up up, how often, and just where it is going. Years ago, backing up to the cloud was still an area many IT providers were cautious of. Today, cloud technologies have come along way, and typically include redundancies for added protection.
2. Communication is clear — NOT confusing.
When it comes to anything related to technology, communication is key. Today's managed IT providers should come with crystal-clear service level agreements on how they are going to work for you, along with a balanced blend of self, technician, and remote based support. You shouldn't feel like you need to do a Google search on every word that comes out of your IT support professional's mouth. Technology today has come a long way, and any "partner" that tries to overwhelm and confuse you with "Geek Speak" doesn't deserve your business.
3. Systems are up with contingency plans in place when (God forbid) they're not.
Everyone wants 24/7 reliability when it comes to their IT infrastructure. But catastrophes happen (just look at our friends in Texas) and when they do, a good provider has a backup plan. Automatic failover and redundant (and geographically-separated) systems ensure the highest possible uptimes.
4. They are not always putting out fires so they can focus on proactive security.
You know who I am talking about—the stereotypical, stressed out IT professional who spends his day putting out fires … bouncing from PC to PC fixing tiny problems (that might have have been prevented in the first place with a little proactive maintenance). Threats are everywhere—from the phishing emails streaming in to your network, to the mobile devices your employees are hopping on to your network with. Security is a real concern for your business. That doesn't mean that you should be living in a constant reactive state. Managing IT with a proactive approach (regular patches and updates) and round the clock network monitoring can help prevent the problems before you even know they exist.
Don't let your IT provider fail you. Ask yourself—how's your partner doing? If they're not at least meeting (and hopefully exceeding) your expectations, it might be a good time to start shopping around.