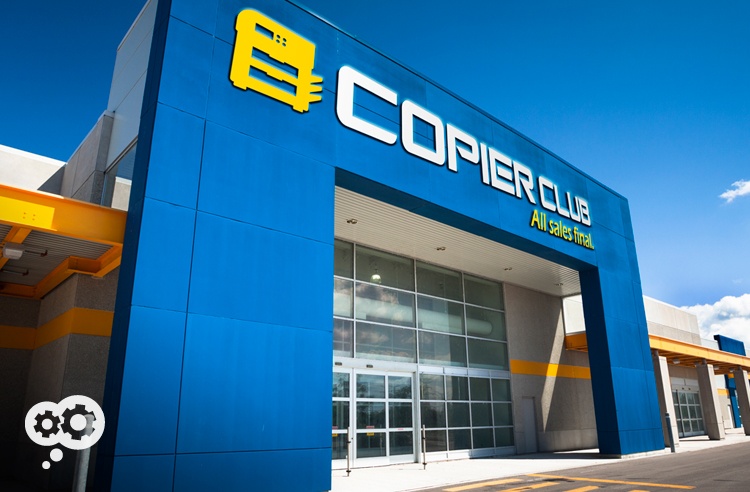 Discounts are great – in the right circumstances. Discount copiers can mean discount services – and that could hurt your business.
Wholesale clubs are awesome — you always spend more than you planned when you walked in the door with your list, but you get such great deals! Who doesn't want toilet paper in bulk, or a giant bag of coffee for the price of the regular sized one you buy at your grocery store?
Not to mention the euphoria you feel from paying less for something you would otherwise buy full price. It feels good.
Cost and price often dominate how businesses think about their office equipment – how can I pay the least amount possible? But the old adage that "you get what you pay for" is never truer than when buying office equipment.
Just ask anyone who switched service providers for the company that promised the same for less. Chances are they are kicking themselves a few months into their lease.
Office equipment purchases are all about striking the perfect balance between a price you can stomach (or maybe even one that feels a little out of your budget's comfort zone) and that feel good return when things go wrong and the reliability of your partner steps in.
Focusing on price alone – and ONLY price – gets businesses into trouble. The common law of business balance states:
"…one cannot pay a little and get a lot. In addition, paying a cheap price will not guarantee the buyer will receive a product of high quality value."
Here are a few examples of how a seemingly great deal with a low price can hurt your business in the long run:
The used car lot approach to copier buying might seem like a good idea when you sign the check but how will you get that machine in your office? Securely connect it to your network? Load print drivers for your users? These issues are all part of the complete package typically provided in a single payment that includes both your sales and service agreement.

A "cheaper" product cannot deliver what you need, namely volume. If you buy the cheapest machine you can find and run the heck out of it, chances are it's going to wear out sooner than you think. All office products have manufacturer-rated volume capacities that many buyers choose to ignore. Before you start any purchase discovery, know the highs and lows of your office's monthly imaging habits.

Don't be fooled by the "low cost standalone color printer" gimmick — check out the operating costs associated with running color on a standalone device that requires expensive ink. In many cases, a hybrid multifunctional system that does color AND black and white can be less expensive to maintain.
At Datamax, we focus on value for our customers – and sometimes that does mean you pay more, but that is also because we know what our customers want (and we know because we asked). Much to our surprise, price didn't even make it in the top three:
Before you buy on price alone, consider asking your copier dealer about:
How many technicians are on-call in the field on a typical day?

How are those technicians trained (on-the-job, or in a formal, manufacturer certified training program)?What are their guarantees? (We complete most service calls in four hours or less)

How much inventory does the vendor have on hand for technicians to use same day?

What kind of help desk is in place to superior service?

What does a typical billing statement look like?

Does the vendor share statistics about how accurate their bills are? (if they don't, why not?)
You just might find that the deal isn't as great as you thought it was.